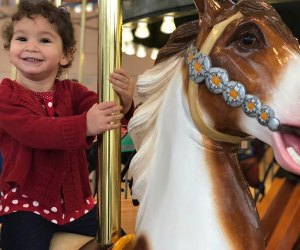 50 Things to Do in Stamford With or Without Kids!
With its close proximity to both New York City (only 30 miles to Manhattan) and Long Island Sound, Stamford offers the best of both worlds. Here you can take advantage of the waterfront perks like crabbing, fishing and swimming at Cove Island and Cummings Park, hop on the adorable Harbor Point Trolley and check out the city or visit the Heckscher Farm babies at the Stamford Nature Center. There's certainly no shortage of things to do in Connecticut's third largest city.
In fact, we've rounded up 50 ideas for you and your crew to check off, whether you live and work in Stamford, or just wanna play for the day. For fun happenings about Fairfield County check out our neighborhood guide and our Connecticut Summer Fun Guide.
1) Cove Island Park - You can just picture the sheep romping around 150 years ago. This park reminds me of that Seurat painting with everyone just wasting the day, doing what they love - sunbathing, volleyball, fishing, and exercising. It features a one mile loop around an open grassy space perfect for flying kites in the wind off the Sound.

2) Kayak and paddle boards by Soundwaters - Weekend rentals of kayaks and paddle boards on Stamford Harbor.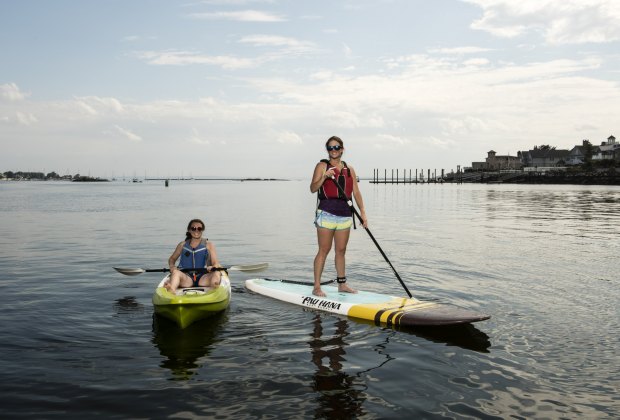 Photo courtesy of SoundWaters.

3) ​Heights & Lights - Santa rappels down a skyscraper and leads the cheering throngs to the city's tree lighting. Top that.
4) Brennan's By The Beach - This seaside locale offers New England fare with a perfect summer vibe. (And a great date night!)

5) ​Soundwaters - Pop in here while you're in Cove Island Park to show the kids what lurks beneath the surface of the Sound.

6) Chelsea Piers - All kinds of drop-in play: Splash Zone, trampoline, batting cages, rock climbing, ice skating...

7) Shippan Turkey Trot - This is your family's license to get a little crazy, while getting some exercise. Costumes encouraged for this annual "almost-4K". Canned foods and cash donations all benefit Stamford's Shelter for the Homeless.

8) Cummings Park - Enjoy the beach, boardwalk, and fishing pier in the tony Shippan section of Stamford. The catch - if you aren't a resident you'll want to visit in the off season, or pay $20/car to enter.

9) Thanksgiving Parade - The Sunday before Thanksgiving join 100,000 other spectators downtown, for one of the largest character-balloon displays in the country. Basically, do this instead of trekking into NYC four days later!
10) Pull off Weed Avenue, pick a bench, and enjoy watching the swans and other waterfowl in Holly Pond.
11) Lucky's Diner - It's a throwback to the 1950s in here. Send out a chocolate malt on the double!

12) Trap't - Plot your escape from Trap't, an escape-room in Stamford.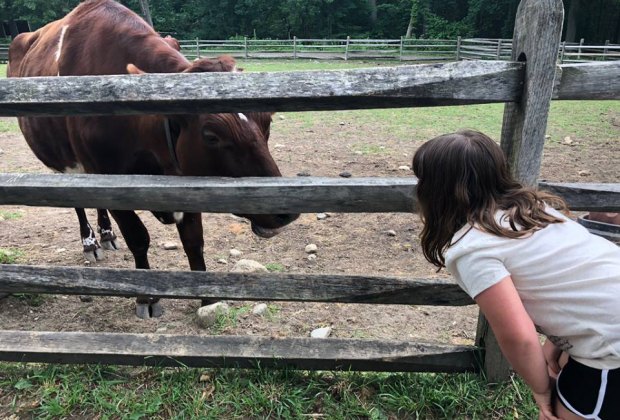 13) Stamford Arts & Nature Center - You'll feel miles and miles from 'the city that works' on this sprawling landscape filled with farm animals and art displays.

14) Stamford JCC - Sign up for swimming lessons, summer fun, mommy & me classes, and more.

15) Garden Catering - If the homemade chicken nuggets don't draw you in, the cones will (sort of a deep-fried mashed potato…mmmmm)
16) Free summer movies -- Grab your picnic basket and lawn chairs and head out for a movie under the stars. Harbor Point offers free movies on Wednesday nights and Mill River Park offers a Saturday night free movie series.
17) Avon Theater - Sometimes you won't want cutting edge cinema or bad blockbusters. You want tried and true. Catch a classic film like Jaws with your teens - on the big screen.

18) Twin Rinks - Get your skate on with the family during year-round open sessions.

19) Shakespeare on the Green - every summer Curtain Call, Inc. puts on a run of free performances at Sterling Farms Golf Club.

20) Sterling Farms Driving Range - Great for bonding time with your teen - you can chat it up, or operate in silence. April-October.

21) Colony Grill - The original location for Hot Oil pizza. Yum.

22) Mill River Park - Check out this five-year-old pastoral paradise right along Mill River in Stamford. There is plenty of green space to explore throughout the park, a carousel, and a steady stream of fun events like concerts, mommy & me classes, and more.

23) Bartlett Arboretum & Gardens - Explore the 91 acre nature preserve and discover an absolutely enchanting botanical gardens with 12 gardens and hundreds of new species.

24) Yogurberry - Hello fro-yo.

25) Fun 4 Kids Arcade - Sometimes it rains. So here you go. Also an indoor playspace and laser tag.

26) Harbor Point Trolley - Launched in early 2014, this timeless trolley car connects the city's South End to Downtown. It was conceived with commuter convenience in mind, but with a price of FREE, anyone with young kids could make an adventure out of this. The trolley courses its 30-minute loop 7 days a week!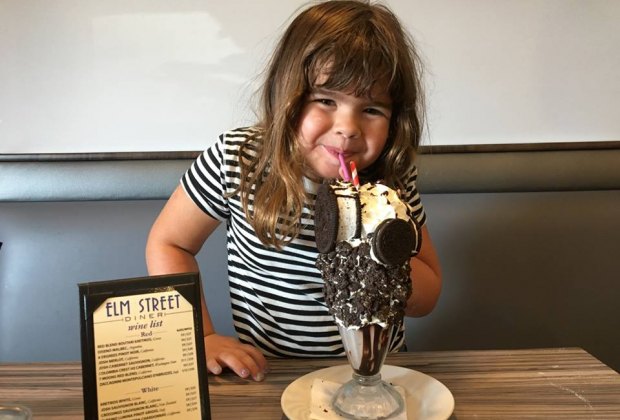 27) Elm Street Diner - You absolutely have to try one of Elm City's hand dipped milkshakes. We love the Cookies and Cream but you really can't go wrong.
28) Volta Gelateria Creperia - This is THE place to go for incredible, freshly made Italian gelato. You'll thank us later.
29) French Market - Find the freshest produce, baked goods and flowers at this weekly market. Remember to involve the kids in the picking process!

30) Alive @ 5 Summer Concert Series - Since this list isn't exclusively about including the kiddos, we'd be remiss not including this. At least one act each summer will take you back to middle school.
31) Jesse Lewis Playground at West Beach - This very special playground was built by local volunteers together with the Sandy Ground Project and Where Angels Play Foundation to celebrate the life of Sandy Hook student, Jesse Lewis, and it's in a lovely spot on the sand, right by the water.
32) Lorca: can you say 'alfajore'? Don't shy from bringing the kids to this Latin-influenced coffeehouse. You'll down the cafe and aforementioned alfajore, they'll chomp on churros (or you'll share). Lunch is an option here, too.

33) Great Play of Stamford - Kids six months to 5th grade can wear themselves out weekly in this interactive arena. Members only, no drop-in classes.

34) KidsU - Multi-level indoor playspace and inflatables. Toddler nirvana.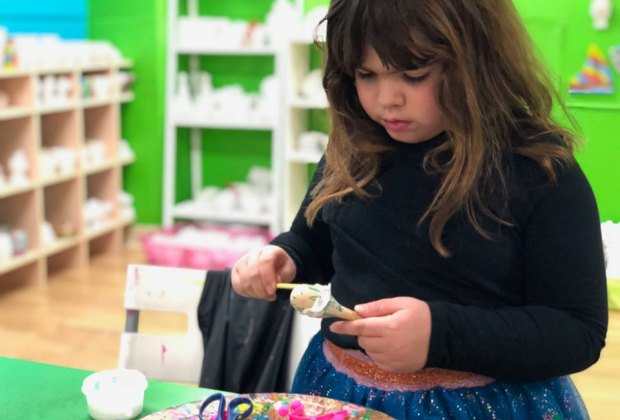 35) The Best Time Ever - Quality year-round art programs, both scheduled and drop-in.

36) Stamford Town Center - It's a mall. Good for putzing around, indoor play space, or actual shopping.

37) The Palace Theatre - If Broadway's still a bit far for your brood, all sorts of quality shows come through here. Your kids can also take part in dance and acting programs geared toward them.

38) Tigin Trivia Night - Every Tuesday at 8pm, this already charming Irish pub gives away prizes for useless knowledge. Date night!

39) Commons Park - This modern, newly built playground is in the Harbor Point development right next to right next to Henri's at Harbor Point, an outdoor food kiosk offering burgers, hot dogs, fries, smoothies, wrap sandwiches and soft serve ice cream. The city often hosts outdoor movies in the park, and the kids can play before (and during) the movie.
40) The 'Fish Church' - Just to temper that last entry, we leave you with the one-of-a-kind First Presbyterian Church. The sanctuary was designed in the mid-1950s by Wallace K. Harrison to look like a fish, an early Christian symbol. That means when you enter, it's like being INSIDE a fish. It's a larger-than-life, stain-glassed, Jonah and the whale experience!
41) Aux Delices Foods - On Sunday afternoons, Aux Delices offers hands-on cooking classes for kids, with a heavy emphasis on baking. Recipes range from chocolate birds nests to breakfast cookies to cake creations complete with lessons in fondant.
42) RPM Raceway - Their signature indoor electronic Go Kart action boasts a competitive go-kart race track plus a bowling alley, arcade, virtual reality experiences, and race simulators.
43) Letterboxing - Head to the Forest Letterboxing Trail at the Stamford Nature Center' to discover six forest-themed boxes hidden under boulders, mossy roots, and inside old tree stumps. You're sure to spend an entire afternoon exploring the nature center's trails.
44) Ferguson Library - With a wide range of storytimes including a pajama storytime and music-making program with the library's own Dr. Ev, the Fergunson Library is a wonderful spot to check out with your wee ones. Also, Ferguson is the largest library in the state.
45) Twin Meadows Boundless Playground - This wonderful playground for children of all abilities can be found behind Stillmeadow Elementary School and features an expansive, sensory based play structure, swings for kids of all sizes, and a tree house.
46) Astronomy Nights - Visit the Stamford Museum and Nature Center on Friday nights for an out of this world experience on select Friday nights to explore the night sky with talks on planets, stars, galaxies, and much more. This program is suitable for children ages 5 and up.
47) Connecticut Dance Center -This recently expanded studio welcomes students of all ages and abilities beginning with mommy-and-me. So throw on your tutu and get ready to boogy!
48) Scalzi Park - The beautiful, nicely shaded playground features separate sections and swings for little and big kids and a padded surface underneath for safety. There's also a splash pad, a half mile bike loop, a jogging path, baseball fields, tennis courts, bocce ball courts, volleyball nets, basketball courts, and even a skate park.
49) Family Tree Yoga - This yoga haven for families in Fairfield County, Family Tree Yoga offers everything from Mommy & Me, Toddler, Kids and Teen Yoga, to Mom's Night Out and Men's Yoga. Plus, Family Tree offers workshops each month like Baby Sign Language, Music & Movement, and Car Seat Safety.
50) Wednesday Nite Live - Head to Columbus Park on Wednesday night for Stamford's ongoing summer concert series starting at 6:30pm.
Photos Courtesy of Ally Noel unless stated otherwise.
Originally published 5/14/2014.

Places featured in this article: