Where to get Fasnachts, King Cakes, Paczki, and Donuts for Mardi Gras in Philadelphia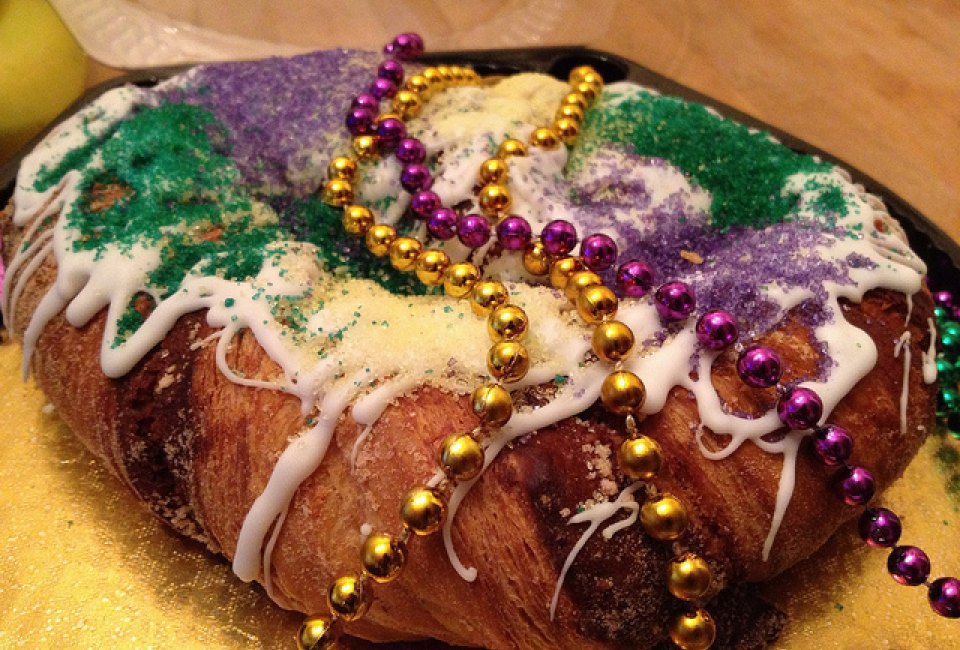 2/22/17
- By
Cait Sumner
Whether you call it Fat Tuesday, Mardi Gras, Shrove Tuesday, or Pancake Tuesday, one thing is clear- the best way to celebrate is with some delicious sweet treats! The King Cake is a Mardi Gras tradition where a plastic baby is baked right inside the cake! Whomever receives the lucky slice, gets to host the next party (or at least get next year's King Cake). The Pennsylvania Dutch celebrate Fasnacht Day by getting rid of all the fat in the house before Lent, which means yummy donuts (and the tradition states that if you don't eat one, you won't have a very good year). Paczkis are the Polish version of the pre-Lent donut. No matter what you call it, we've found all the best places around town to grab your special treat.
Beck's Cajun Cafe- Reading Terminal Market, Philadelphia
Located in Reading Terminal Market, Beck's Cajun Cafe has all the best food to celebrate New Orleans-style! Order a full-size or mini king cake, or just have a slice, and enjoy some jambalaya, gumbo, and po'boys while you're there.
Haegele's Bakery- Philadelphia
Haegele's is a third-generation family owned German inspired bakery serving up traditional Fasnacht's to celebrate the special day. These delicious donuts are only available for two days! On Fat Tuesday (Fasnacht Day) and the day before that.
Beiler's Donuts- Reading Terminal Market, Philadelphia
Beiler's makes mouth-watering donuts all the time, but they really like to celebrate Fasnacht Day. Get your fix of these fried potato donuts, plain, with powdered sugar, or with cinnamon.
Krakus Market- Philadelphia
This Polish market serves up traditional goodies all year long, but around this time of year, the paczki is the thing to get. Try some kielbasa or pierogies before you have your paczki to celebrate the Polish way!
Bing's Bakery- Newark, DE
Bing's Bakery offers King Cakes in two sizes- small (serves 6-8) and large (serves 16-20). Whether you're going all out, or you just want to celebrate with the family, Bing's Bakery has you covered.
Photo courtesy of Phil Denton via Flickr.
Sign up for the Mommy Poppins Newsletter today!