Earth Day 2011 Celebrations for NYC Kids and Families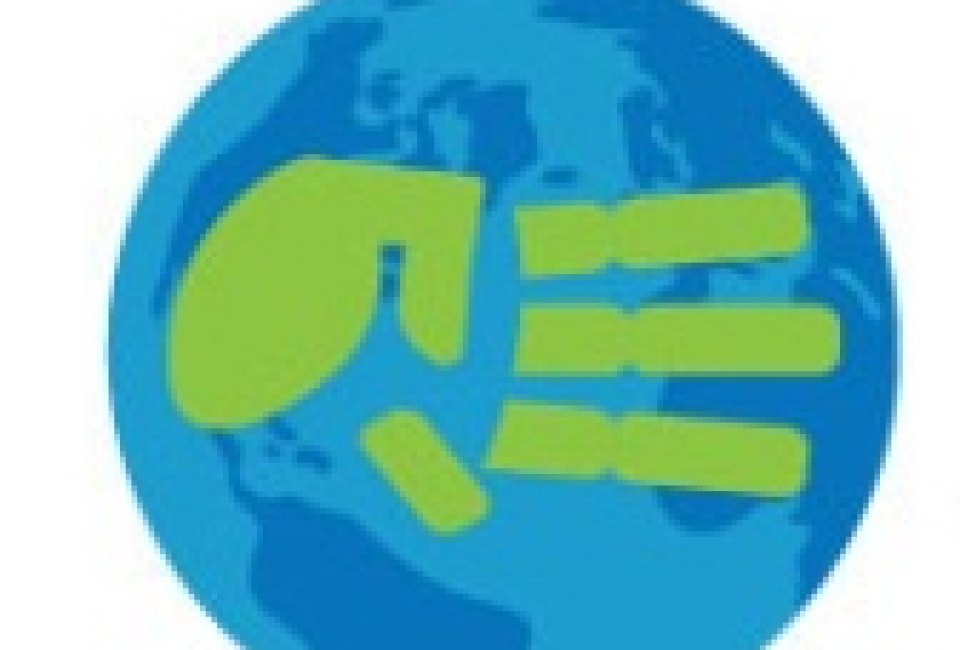 4/14/11
- By
charlotte
Warning: Mother Nature is reminding us who's boss by bringing storms our way on Earth Day weekend. Before you head to an outdoor event, be sure to check its official website for weather-related updates or cancellations.
The very first Earth Day in 1970 was a grassroots event that hoped to inspire the U.S. government to enact important environmental legislation. Four decades later, Earth Day—which always falls on April 22 but is also celebrated on other days—is a worldwide phenomenon with more than 1.5 billion participants. To some, it's a massive secular holiday; to others, it's a day of action.
There are tons of Earth Day activities for kids, including huge green festivals, fun eco-crafts, educational workshops and much more. No matter how you decide to mark the day, take heart in knowing that NYC is one of the greenest cities in America.
Here's how to celebrate Earth Day 2011 in the Big "Green" Apple.
Green Earth, Community, You – Stuy Town
Saturday, April 16 noon-4pm
All ages. FREE
Families can enjoy storytime and a recycled runway fashion show, courtesy of New School students.

GetGreen: South Bronx Earth Fest 2011 – the Bronx
Saturday, April 16 noon-4pm
All ages. FREE
The boogie down Bronx goes green for this annual eco-fest, featuring appearances by local heroes such as poet La Bruja and Joey the Bronx River Beaver, as well as info on protecting the environment, electronics recycling, and live music and dancing.
Create Your Own Biosphere – Inwood
Sunday, April 17 at noon
Ages 3 and up. FREE
Bring a two-liter soda bottle to the Inwood Hill Nature Center and learn how to create your own terrarium.
Earth Day Crafts – Upper East Side
Thursday, April 21 2-4pm
All ages. FREE
Head to Central Park's Chess & Checkers House to make eco-friendly craft projects in honor of the holiday.

Earth Day in Times Square – Times Square
Friday, April 22 11am-5pm
Ages 8 and up. FREE
This public celebration may be a bit cerebral for the kiddies. But you can bring your tweens and teens to hear special speakers, explore interactive exhibits and watch a runway show spotlighting green vehicles. FREE

Outdoor Earth Fair – Grand Central Terminal
Friday, April 22 noon-7pm; Saturday, April 23 11am-4pm
All ages. FREE
At this annual fair, families can explore a large exhibit area highlighting environmental groups, peruse wares from green businesses and check out educational interactive displays.

Kids' Week in Queens – Forest Park
Friday, April 22 at 1pm
Ages 5 and up.
As part of the Parks Department's Kids' Week festivities, the Forest Park Visitor Center will host a rousing Earth Day edition of "Are you Smarter than a Park Ranger?"
Recycled Art: A Dream Catcher – Battery Park
Friday, April 22 at 3:30pm
Ages 4-10. FREE
Kids can make a dream catcher out of plastic container tops and other recycled materials at the Battery Park City Library, Manhattan's first green LEED certified branch.
Earth Day at the DeMatti Community Garden – St. George
Friday, April 22 3-6:30pm
Head to the grand opening of this Staten Island community garden for craft projects and a group mural. FREE
Celebrate Earth Day – Marine Park
Saturday, April 23 at 10am
All ages. FREE
During this annual celebration, families can create eco-crafts and take guided tours of the recently renovated walking trail.
Brooklyn Earth Day Celebrations – Red Hook
Saturday, April 23 11am-3pm
All ages. FREE
This large celebration will have composting demons, live music, exhibits and more.

St. George Day Festival – St. George
Saturday, April 23 noon-8pm
All ages. FREE
This Staten Island fete celebrates Earth Day, the arts and dragons (hence the name). There are a ton of activities, not all related to the environment (read about them here), but the Earth Day Zone is full of eco info, herbs for sale, composting demos and more
Recycled Container Gardening – Central Park
Saturday, April 23 noon-3pm
Ages 3 and up. FREE
Five Central Park visitor centers are hosting this fun eco-craft, during which kids transform cans into a planters. Must bring your own clean and empty can. All other materials provided.

Earth Day Weekend – Prospect Park
Saturday, April 23 and Sunday, April 24 1-4pm
All ages. FREE
Head to the Audubon Center to celebrate Earth Day all weekend long. Enjoy nature games, educational activities, performances and crafts.
Saturday, April 23 1-4pm
All ages. FREE with zoo admission.
Celebrate nature with the animals at the Staten Island Zoo. In addition to watching the critters, kids can enjoy face painting, zookeeper talks, arts and crafts and more.
A Clearing in the Forest: Capacitor Dance Company – Upper West Side
Sunday, April 24 at 1pm
All ages. FREE
Central Park's fifth annual "A Clearing in the Forest" family performance series kicks off with a performance titled The Perfect Flower by this San Francisco-based interpretive dance troupe. Afterward, kids can get into the Earth Day (and spring!) spirit by learning about buds from folks from the Central Park Conservancy and New York Microscopical Society.





Earth Day 2011 – Forest Hills
Saturday, April 30 noon-4pm
All ages. FREE
P.S. 101 will host a plant sale, a "Bee" market (with locally made and recycled wares and art), a book exchange, music, food, green crafts, seminars and more.

Go Green! Festival – Greenpoint
Saturday, April 30 noon-4pm
All ages. FREE
This annual Earth Day fest is jam-packed with educational displays, eco-friendly merchandise, health and wellness tips, gardening demos, children's activities and live music.