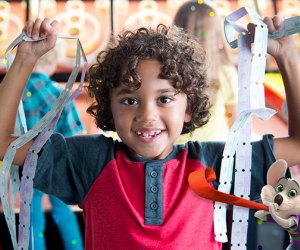 Birthday Freebies in NYC: Where Kids Eat Free and Get Gifts
In the era of rent-out-the-whole-museum and hire-a-marching-band kid birthday parties, it's nice to find a freebie.
Of course, there are plenty of at-home, DIY ways to celebrate your child's birthday for FREE, from mirror notes to playing hooky. But it's also the one time of year you can take advantage of all those corporate birthday clubs that promise to make your kid's big day even more special with fun freebies like complimentary gifts, food, and other deals.
We've rounded up a mix of local spots, with a lot of national chain restaurants and play spots thrown in, which all offer birthday goodies. Some are specific to kids, though some you can snag, too, and most will require some sort of email-list sign up.
Find more fun for their big day (maybe even a marching band) in our Birthday Party Guide and Directory for NYC families.
Don't forget to check out our local DEALS page where you can score discounts on camps, classes, birthday party packages, and more for NYC kids. Check back often as we're constantly adding new ones.
American Girl Store
If your daughter has hit the American Girl craze phase, be sure to sign up for the store's AG Rewards Program. In addition to earning points on every purchase, your daughter receives a free gift on her birthday, plus "Birthday Girl" stickers for her and her doll if you're dining in the on-site Cafe.
Applebee's
The restaurant offers a freebie for the birthday kid. Because the chain operates as a franchise, the freebie varies from location to location. Expect to nab a free appetizer, entree, or (most likely) dessert.
Au Bon Pain
Join this ubiquitous chain's e-club to net a free birthday lunch. Other perks include a complimentary travel mug as well as deals throughout the year.
RELATED: Inexpensive Party Room Rentals for Kids Birthdays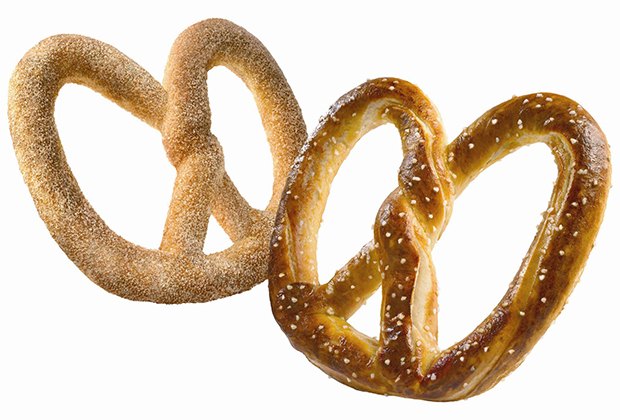 Auntie Anne's
Download the My Pretzel Perks App for exclusive deals all year long plus a free pretzel on your big day.
Barnes & Noble Kids' Club
Register for the B&N Kids' Club to enjoy a free cupcake at the bookstore's cafe.
Baskin Robbins Birthday Club
The ubiquitous ice cream chain has a Birthday Club. Sign up online and you'll receive an e-mail before your child's birthday good for a free cone.
RELATED: NYC Restaurants Where Kids Eat Free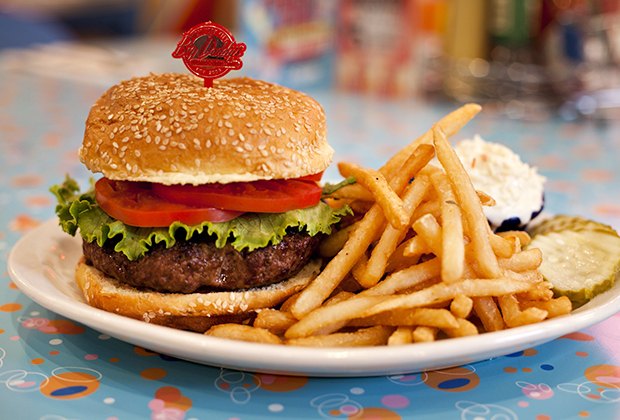 Big Daddy's Diner
This local chain offers e-mail subscribers a one-time 15 percent-off coupon for registering and a free birthday meal.
California Pizza Kitchen's Pizza Dough Program
NYC locations of this West Coast chain are admittedly limited, but sign up for its Pizza Dough loyalty program and you'll get a free dessert coupon during your child's (or your!) birthday month.
Cold Stone Creamery
Join the My Cold Stone Club for a birthday BOGO: Buy any one ice cream creation and receive a second one gratis.
Chuck E. Cheese's
If you sign up for Chuck E. Cheese's e-club, you'll receive an email on your child's birthday with coupons for free tokens, plus other special offers throughout the year.
Hard Rock Cafe
Visit one of the local Hard Rock Cafes and score a free birthday treat if you're a member of its rewards program.
Havana Central
If your kid craves the flavor of Cuba, this local micro-chain offers a free birthday meal for those on its VIP List.
IHOP
Join theMy Hop rewards club and receive free pancakes for joining, on your birthday, and the anniversary of your registration each year.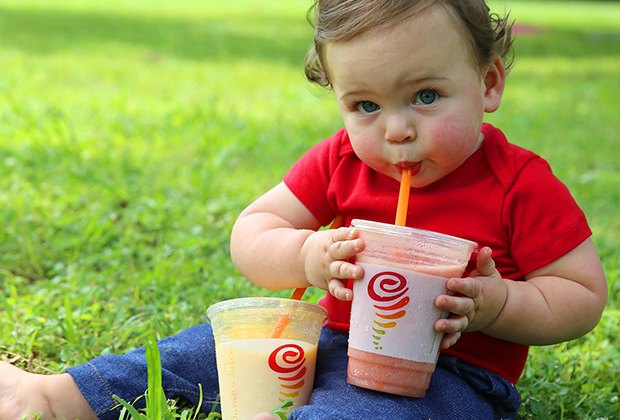 Jamba Juice
Join Jamba's Insider loyalty program to receive a free small smoothie on your birthday.
Nick Jr.
Sign your child up for Nick Jr.'s free birthday club and their favorite character will celebrate them with a pre-recorded call. Choose from a variety of popular characters from the Paw Patrol gang, to Shimmer and Shine, Dora, SpongeBob, and more.
Pinkberry
Register for Pinkberry's free rewards program and you'll receive free yogurt on your birthday, plus every 10 visits.
Red Lobster
For some reason, this is the one restaurant my kids can seemingly always agree on, so we're big fans of the rewards program that lets you earn more freebies the more you spend, plus free birthday surprises.
Rita's
This famed East Coast shaved-ice-and-custard chain doles out freebies to members of its Birthday Club. Parents can add each of their children to their account for this sweet treat. If your nearest location is seasonally operated, you'll receive a half-birthday treat instead.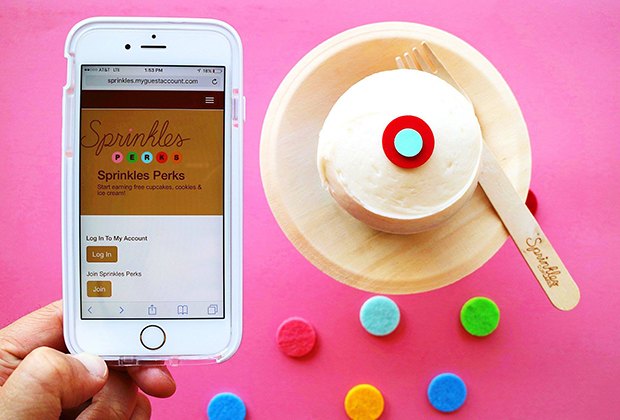 Sprinkles
If cupcakes are your favorite, this eatery offers escalating rewards: The more you visit, the bigger your perk. Don't worry, even the lowest level of perks earns you a free birthday cupcake!
The Children's Place Birthday Club
If you're not a fan of free food, how about new clothes? Children's Place lets parents add up to four kids to their My Place Rewards Account to receive coupons during their birth month for use in-store or online.
A version of this article was first published in 2012; it is updated annually.
Photos courtesy of the venues