NYC Restaurants Where Kids Eat Free
Most NYC kids have a diet that's heavy on eating out, and why not? New York City has some of the best kid-friendly restaurants anywhere. Of course, dining out doesn't come cheaply, especially in this town—unless you happen to be a child. For NYC kids, there really is such a thing as a free lunch, brunch, and sometimes even dinner ... if you know where to go. At these local eateries, you can feed those hungry mouths for the unbeatable price of $0, while you get a break from playing chef. We know what you'll be making tonight: reservations.
NYC Restaurants Where Kids Eat Free
Here's something to chew on: While the list below is accurate as of February 2020, call to verify these deals are still valid before heading out, as rules often change and restaurants close.
Bourbon Street Cafe – Bayside, Queens
40-12 Bell Boulevard
This family-owned Cajun eatery brings a N'awlins flair to Queens with down-home staples such as chicken and shrimp Jambalaya, seafood gumbo and a basic kids' menu that includes soda and ice cream. On Sundays (except for holidays), children younger than age 12 eat free all day with the purchase of an adult entree.
Brother Jimmy's – Manhattan
Multiple restaurants. Visit the website for locations.
At this (mostly) local barbecue chain, children younger than 10 eat free every day with the purchase of a full-priced adult meal. In addition to mouthwatering comfort food such as pulled pork, chicken, catfish, ribs, and yummy side dishes, kids should dig the old-school arcade games. Some locations turn into a major bar scene at night, so go early.
Burrito Bar and Kitchen – Prospect Heights, Brooklyn
307 Flatbush Avenue
Little Amigos—ages 7 and younger—eat for free every Sunday from 5pm-8pm ​and they even offer face painting from 4:30-7:30pm. Playful Tex-Mex selections include selections like "Monkey Fingers," aka chicken fingers. A Mexican pizza is also offered, plus the plane-jane option of peanut butter and jelly. Mom and dad will appreciate a range of Mexican specialties, plus smoothies, frozen virgin beverages, agua frescas, and more.
ICHIRAN – Multiple Locations
If you're craving a warm bowl of ramen, take your little ones to see the experts at ICHIRAN. At the Brooklyn and Times Square locations, kids 8 years old and under get a FREE ramen with every adult entree purchase. Parents and kids can tailor their ramen bowls with choices of dashi flavoring, richness levels, garlic, scallion, Chashu (sliced pork), Hiden no Tare and noodle textures.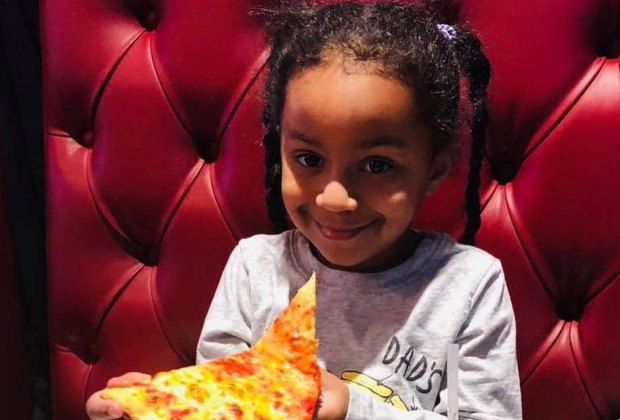 Bring the kids Monday and Tuesday nights for free pizza!
Jimmy Max – Staten Island
280 Watchogue Road, near Livermore Avenue, in Westerleigh
This Staten Island bistro offers free pizza seminars for children younger than 13 on Mondays and Tuesdays from 5 to 7:30pm with the purchase of a full-price adult meal. Children get to prepare individual pies in and then eat them. Reservations are required. If you don't make the pizza-making night, Thursdays evenings feature a balloon artist starting at 6pm.

Kids can devour their favorite Italian favorites for free on Tuesdays.
Scottadito Osteria Toscana – Park Slope, Brooklyn
788A Union Street
Park Slope parents rejoice—on Tuesdays, at least—when you can hit up this Italian eatery for a selection of Tuscan-inspired favorites. From mouth-watering pizza to housemade pasta and an impressive selection of entrees, and more important, wines, this spot serves up homey, delicious Italian favorites for a crowd-pleasing night without emptying your wallet.
Salsa Con Fuego – University Heights, the Bronx
2297 Cedar Avenue
Latin flavor and love of family is strong at this eatery. The bold flavors match the personality of the place, where lively salsa dancing is guaranteed to drown out even the loudest of toddlers. Up to two kids per party, ages 12 and under, eat free on Sunday nights.
Uncle Jack's Steakhouse – Manhattan & Queens
Multiple locations. Visit the website for details.
If your kids are meat lovers, hit this local chain, which offers a free hearty kids' meal (prime burger, free-range chicken tenders and more, including a side and dessert) on Sunday after 4pm with the purchase of an adult entree.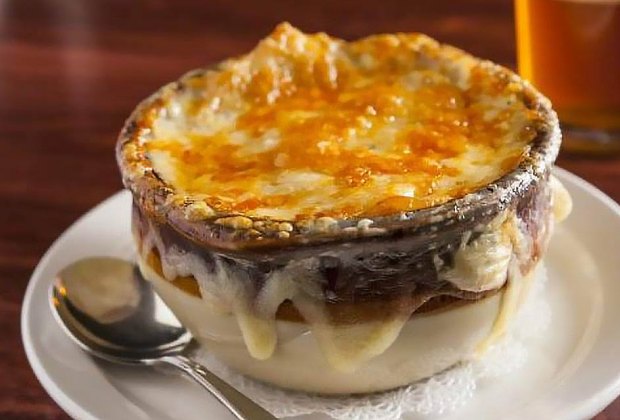 End the weekend with a relaxing meal at Woodrow's.
Woodrow's – Tribeca
43 Murray Street, between Church and West Broadway
Sunday night truly is family night at this low-key neighborhood restaurant. On Sundays from 5pm on, kids younger than age 10 eat free with the purchase of an adult meal. Both the grown-up and children's menus have basics, including pasta, sandwiches, and steak.
RELATED: Over-the-Top Desserts in NYC

Kids and adults get a kick out of watching their meal being prepared.
National Chains With Kids' Deals
In a city filled with fabulous family-friendly local restaurants, we rarely encourage you to choose a chain. But if you're craving something easy and cheap, these national chains have outposts in NYC and offer kids-eat-free deals. Days, times, and rules vary by location, so check with the server before the bill arrives and gives you heartburn.
Arirang Hibachi Steakhouse and Sushi Bar
Find out about other great places to eat with kids in our NYC Family Restaurant Guide.
Photos courtesy of the restaurants
This post, originally published in September 2013, has been updated.