NYC Animal Shelters: Dog and Cat Adoption Tips in New York City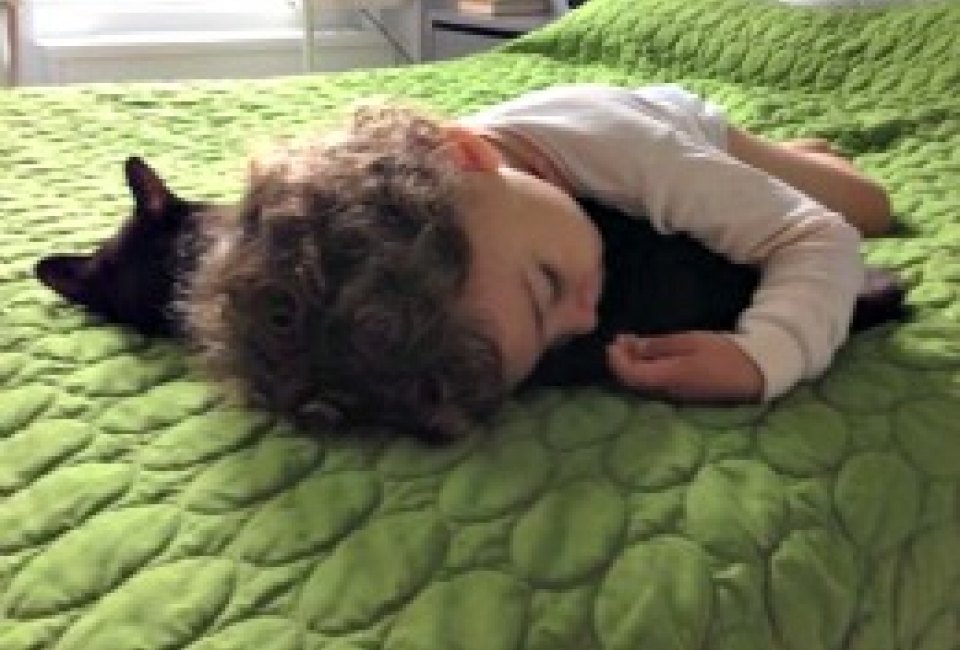 10/18/12
- By
Kay
So you have finally given in to your kids' pleas and agreed to adopt a family pet. Good timing, as October is Adopt-a-Shelter-Dog Month. The ways to adopt a dog, cat, kitten or puppy in NYC are endless, from drives at your local pet supply store to sophisticated shelters like Bideawee, which matches you to your potential pet like a dating service.

Read on to learn some differences between adopting from a large organization versus a smaller independent rescue center, and why buying an animal from a pet store may not be your best option.
Adopting from a Large Organization
ASPCA NYC – Upper East Side
424 East 92nd Street between First and York Avenues
212-876-7700
The ASPCA is a big supporter of Adopt-a-Shelter-Dog Month and encourages the public to adopt a pet from an animal shelter rather than buy one in a pet store. Pet store animals may not be in good health due to the likelihood of being a product of the cruel puppy mill industry. Statistics show that more people are satisfied with their pet if they adopt from a shelter versus purchasing one from a shop.

ASPCA headquarters are located in New York City and include an adoption center. The organization's adoption process is pretty simple and outlined on the website. The charity urges you to read its adoption tips so you fully understand the commitment you are about to make, asks you to bring all members of your household with you to choose the animal and advises you to bring a personal reference contact.

The benefits of adopting from the ASPCA, apart from peace of mind, include going home with a leash or cardboard carrying box, spaying/neutering, micro-chipping, vaccines, free followup medical care for 14 days and educational literature. Be ahead of the game and download dog or cat surveys to complete before you go. Adoption is affordable, ranging from $75 to $200 depending on the animal's age and whether you are adopting a dog or cat.

North Shore Animal League America – Port Washington, Long Island
25 Davis Avenue near South Bayles Avenue
516-883-7575
The North Shore Animal League is the world's largest no-kill animal rescue and adoption organization. From home you can browse online for available dogs and cats, and then go to its adoption center to meet potential pets in the spacious facility. When adopting here, the animal will have undergone a health check, received its vaccinations and had a bath.

Animal Care & Control of NYC – Citywide
Visit the website for locations.
The largest pet organization in the Northeast rescuing almost 34,000 animals per year, Animal Care & Control of NYC is a nonprofit organization under contract with the NYC Department of Health and Mental Hygiene. It strives to find homes for all abandoned or homeless animals and, therefore, classifies itself as a full-service shelter rather than no-kill. You can search online to see what animals are available, be it cat, dog or rabbit, or visit one of three care centers in Manhattan, Brooklyn and Staten Island. The adoption process is similar to the ASPCA's. You can request a certain breed and receive an email alert when that pedigree becomes available, which is especially handy if you need a hypoallergenic dog for your family pet. Adoptions can cost as little as $25 or as much as $400, depending on the animal.
Finding a Local Shelter Near You
The Mayor's Alliance for NYC's Animals is a coalition of more than 150 shelters and animal rescue centers that works alongside Animal Care & Control with the goal of turning NYC into a no-kill zone by 2015. You can search for a shelter by borough or by breed.

The Humane Society of New York – Midtown East
306 East 59th Street between First and Second Avenues
212-752-4842
Despite the all-encompassing name, the Humane Society of New York does not operate in conjunction with other organizations and is relatively small, housing only 200 animals max at any one time. Adopters can expect pre-trained, micro-chipped dogs, and post-adoption medical support for three weeks. Associate Director Anne-Marie Karash told us that staff make a note if a dog is not appropriate for families with young kids. The Society has a sensible policy: People cannot adopt a pet the first time they visit; references are checked and then you return for further conversations. Cat adoptions cost $125 and dog costs vary.

Bideawee – Murray Hill
410 East 38th Street between First Avenue and the FDR Drive
866-262-8133
In operation for more than 100 years, Bideawee offers a lifelong support network to pet owners—from animal hospital access, to education and training services, a members-only dog park to pet memorial parks. Staff train and socialize animals before the adoption process starts in order to match pets and owners more effectively. Fees are $225 for puppies under six-months old and $150 for adult dogs, cats and kittens. Bideawee also has another adoption location in Westhampton.

Animal Haven – Nolita
251 Centre Street near Broome Street
212 274 8511
Animal Haven is a popular no-kill local shelter. Mommy Poppins founder, Anna, and a friend of mine have both adopted from this organization and had good experiences. Animal Haven is a small shelter so if you are looking for a specific breed you may not find it here, but the organization always has a nice selection of well-chosen animals. Animal Haven asks if you have any specific needs, screens you and obtains a non-family member reference to ensure you will be a sound pet parent. Dogs and cats are not kept in cages at Animal Haven. Spaying/neutering, basic vaccinations and micro-chipping is included in the $150 adoption fee as well as a discount on training if you adopt a dog. You will need to buy all basic equipment for your pet including a carrier in which to take it home.
Breed-Specific Rescues
If you are looking for a specific breed, you may be able to find it at a local shelter, but you can also search the Internet for a rescue that focuses only on your desired pedigree. Another friend of mine used a breed-specific rescue center to adopt her Miniature Schnauzer. Overall she found the experience positive; the center, in New Jersey, was very thorough and amiable, and my friend's family members love their dog. A tip: When using a breed rescue center, make sure you agree on a price upfront since some organizations charge pedigree prices rather than an adoption fee. Also give it time: My friend found that the breed-specific adoption process took months rather than days.
Pet Stores
Alternatively, if you don't fancy the trek or the research involved in finding a shelter, simply check out your local pet supply store and see if they host adoption drives with local rescue centers. Petco holds regular drives on weekends and provides an online search engine run by Petfinder.