What Preschool Directors Want To Tell You About Admissions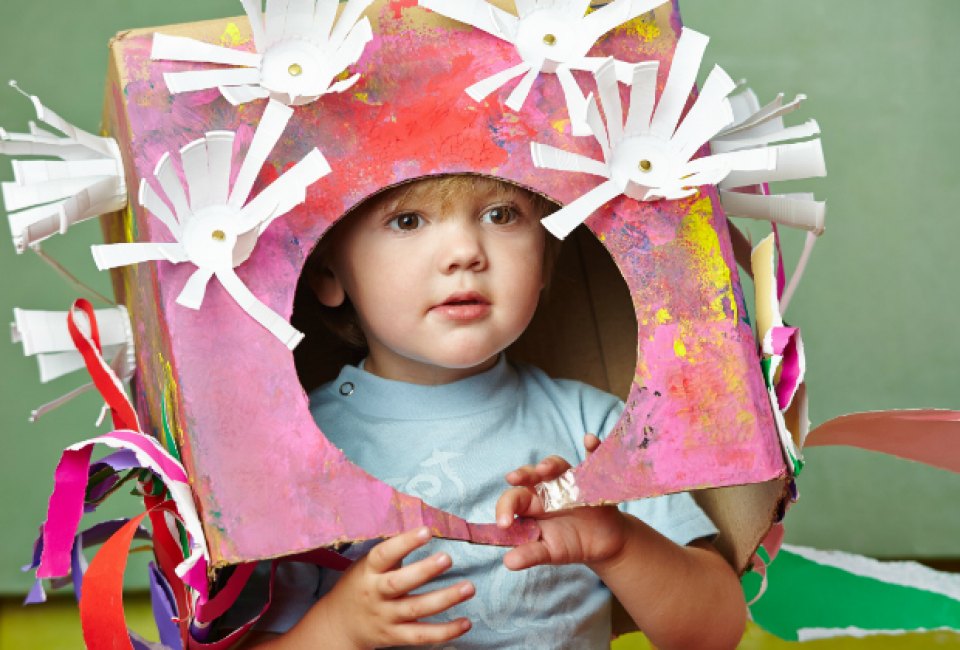 9/23/14
- By
Anna Fader
It's understandable that applying to preschool is nerve-racking: It's one of the first decisions you make for your child's education. But at Mommy Poppins, we believe that applying to preschool can be a sane experience, and we want to do what we can to dispel some of the anxiety. So we're sharing the inside scoop from our recent preschool fair where we interviewed a number of top NYC preschool directors, administrators and teachers for their tips on the admissions process. After all, who knows it better than the people who make the decisions?
Research! Research! Research!
"Begin your school research early so that you have time to assess your choices," says Meera Sinha, associate director of admissions at The Montessori Schools - Flatiron & Soho. Sarah Liu, founder of Mandarin Seeds Ya-Ya Preschool adds, "It is helpful to tour several schools, including some popular ones, and some lesser-known alternatives. It is important to compare the different teaching approaches, research schools through references, think about what criteria (teachers, facilities, flexibility of schedule or curriculum) are most important to you, and really understand what each school is about before applying."
Your research shouldn't stop at touring schools. Liu advises, "Talk to different parents with older children, who can share their experience with preschools. There is never one set of rules that applies to every process because every family is different and every school is different. What works best for one family is not necessarily great for another." Denise Cordivano, head of school at Battery Park City Day Nursery adds, "Listen to other parents with similar points of view, but don't get caught up in the media or program hype."
Don't Worry, Be Happy
That sentiment is echoed by many directors. "There is no need to stress out about getting into your top choice," says Mandarin Seeds' Liu. "Often the alternative may be just as good or better for your child." There are many excellent preschool programs to choose from, including various preschool alternatives. "It is also important to remember that education is a long-term process, and preschool is not the only factor that will determine the future of any child," says Ilysa Winick, founder of Reade Street Prep. "Every child finds a home. Children find themselves in the school that fits them best. Stay calm and keep perspective."
Even though the preschool process feels weighty, don't lose sight of the big picture. "Preschool is a building block," says Daniela Levarda, administrative director of Bright Beginnings NYC, "but it is not the only building block, nor is it a guaranteed path to Ivy League stardom. It's but one step on your child's educational path." Adds Battery Park City Day Nursery's Cordivano, "Keep in mind that the child is less than 5-years-old. There is time later on to worry about middle school, high school and college. Learning should be fun for the child, not stressful, especially not at this age."
You Matter
While the preschool process may seem beyond your control, in reality, you are the most important part of the equation. What you do can make the difference. "Do make yourself known. Do add a little something extra. Do let a school know if they are your first choice and why," says Reade Street Prep's Winick.
And then there are some things directors advise parents not to do. "Don't apply to a school that doesn't offer a program that fits into your schedule, a tuition option that fits into your budget, or an educational approach that meets with your approval," offers Bright Beginnings NYC's Levarda. "Don't be pressured into applying to programs your friends' children are attending. Every child is different; recognize that, and make the choices that best fit your lifestyle."
"Don't apply to a program solely because it is the closest to your home," adds Battery Park City Day Nursery's Cordivano. "Don't try to impress the school by bragging about your child or yourself—no one is perfect. Schools want to know who you really are. Be yourself. Follow the application deadlines. Ask a lot of questions. Listen to what the program is telling you. Read contracts carefully before signing them." But Cordivano's biggest piece of advice is, "RELAX!!"
Top photo via Bigstock.

Sign up for our free
newsletters.
Mommy Poppins is a family activity website that helps people find things to do with kids.
©
2023
MommyPoppins. All Rights Reserved.
mp-prod4-v4.32.99
We use cookies and other data collection technologies to provide the best experience for our customers.
Learn More