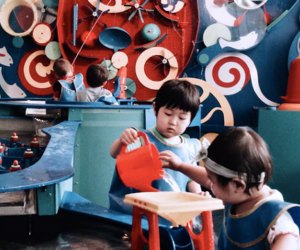 The New IDNYC Card Perks for Families You Don't Want to Miss
It's no secret that living in New York City and raising kids here isn't cheap. So one of my favorite finds has been the IDNYC program, which, among other things, offers FREE and reduced-price memberships more than 40 cultural institutions across the city.
Since the municipal ID program launched in 2015, more than 1 million people have turned up at IDNYC centers to get their free ID cards and the benefits that being a card-carrying citizen of this great city brings. In 2018, the city introduced several new institutions to the program, including two that might interest NYC families: Aviator Sports and Events Center in Brooklyn and Chelsea Piers are now IDNYC partners. At Aviator, you can nab an individual membership for 20 percent off and score 15 percent off party bookings. Chelsea Piers invites you to enjoy 2-for-1 admission at its indoor ice skating rink as well as discounts at its driving range.
The IDNYC card offers more than cultural benefits: Families can take advantage of discounts on prescription drugs, car-share memberships, movies, sporting events, and more. It even acts as a public library card and can help you open an account at a bank or credit union.
I've put my card to use to take advantage of these benefits and more, so read on for a dozen reasons to sign up for your FREE card, including discounted admission to some of the city's best children's museums and zoos.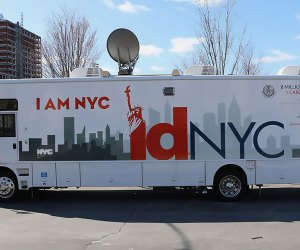 An IDNYC mobile van is intended to make it even easier to sign up for the free card. Photo courtesy of the Mayor's Office of Immigrant Affairs
If you haven't yet signed up for your card, do so by booking your appointment online. There are 26 free-standing enrollment centers across the city as well as a rotation of pop-up centers, making it easy to find an appointment. Make sure to bring a completed application as well as the appropriate documentation to prove residency.
OUR LATEST VIDEOS
Whether you already have a card or need motivation to get one, here are the best benefits for families.
Cultural Institutions
Forty-four cultural institutions offer varying levels of free membership to IDNYC cardholders. No matter when you received your IDNYC card, you can use it to apply for membership at any institution on the list, provided you have not been a member at the institution since January 1, 2014. If you have, you are ineligible for a membership at that institution only, though you can still apply at other institutions on the list. In most cases, you must show up, IDNYC card in hand and apply in person. Here are some of the highlights:
American Museum of Natural History – Upper West Side
The AMNH has one of the most generous membership packages for families, allowing admission for one adult and four children younger than 18. While you still pay full price for special exhibits, you'll get plenty of face time with the artifacts in the museum's 45 permanent halls. One big plus: FREE tickets to shows in the LeFrak Theater. Other perks include the usual discounts at museum shops and food spots and access to a members-only email that provides advance notice of upcoming events. You'll also receive a membership card allowing you to bypass the often long entry lines.
Brooklyn Children's Museum – Crown Heights
This kid haven grants IDNYC holders an individual membership that admits the cardholder gratis. Additional guests get a break, paying just $7. Customary membership perks such as express entry and members-only news are included.
RELATED: NYC Indoor Play Guide: Drop-In Kiddie Gyms and More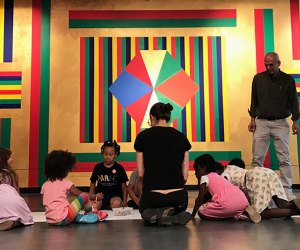 Explore art exhibitions, create art in the Studio Lab and read a book in the Reading Nook at the Sugar Hill Children's Museum. Photo by Jody Mercier
Sugar Hill Children's Museum of Art & Storytelling – Harlem
IDNYC holders are given a free individual membership at this cultural gem, and kids under the age of 9 are always admitted free of charge. Given its proximity to my apartment, we're just slightly partial to this spot, but we have a blast on every visit. Between the two studios where my girls can create masterpieces of their own and the three galleries where they can peruse art of Harlem's cultural past and present, this is one of our favorite museums. Storytime is always a big, boisterous, interactive experience sure to entertain you and your kids.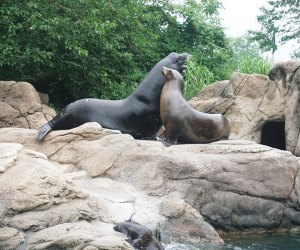 The Bronx Zoo sea lions are always a crowd pleaser. Photo courtesy of Jody Mercier
Wildlife Conservation Society/Bronx Zoo – Bronx Park
A WCS membership is a must-have in our house as it pays for itself with just a couple of Bronx Zoo visits. IDNYC holders are afforded a free, year-long individual membership that grants access to the Bronx, Central Park, Queens and Prospect Park zoos. In addition to the usual shop and cafe discounts, members are eligible for discounts on educational programs at each venue. Total Experience tickets at the Bronx Zoo cost extra, however. Sign up for your WCS membership by visiting the Bronx Zoo, though you can visit all the parks once you have your membership card.
RELATED: What Ages Get in Free to NYC Museums, Zoos, Amusement Parks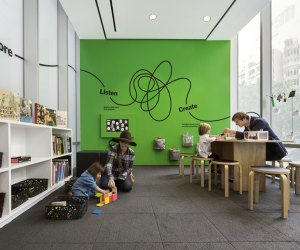 Stop by the MoMA Art Lab for some creative inspiration. Photo by Martin Seck/MoMA
MoMA – Midtown West
The one-year membership to MoMA is valid for individual admission, but thanks to its always FREE admission for children 16 and younger, a trip to MoMA will be a more frequent occurrence for my family. Kids love the wide-ranging family-friendly programming, art labs and FREE audio guides.
Other Cool Perks
Entertainment Deals: Use your IDNYC number to log into the Entertainment Benefits Group site to explore a myriad of deals, such as way-below-NYC theater prices on movie tickets; deals on Broadway shows; and even travel deals to Disney if you're planning a magical spring break.
Fitness Benefits: IDNYC is also your ticket to discounts at local recreation centers, where you receive a 10 percent discount on an annual membership. Local YMCA branches also offer a 15 percent discount on membership packages for IDNYC members and you can save 15 percent on an annual Citi Bike membership. And don't forget about the two new fitness centers: Aviator Sports and Events Center in Brooklyn and Chelsea Piers.
KidPass Discount: KidPass grants you drop-in access to classes across all five boroughs at a time that's convenient for you and your kid. First-time members can register using their IDNYC card and receive 50 percent off a basic one-month membership or 20 percent off your first three months on the basic membership plan. Apply online to claim your membership today.
Zipcar Membership: Perhaps you've been pining for a day trip or weekend ski trip but lack the wheels to make it happen. Zipcar's car-share membership gives you access to cars across the city and beyond, ready to rent by the hour or the day. An IDNYC card grants you a FREE one-year membership; even the application fee is waived! You'll also get discounts on the hourly rate for weekday trips.
Library Access: No more searching for a separate library card; your IDNYC allows you borrowing rights at NYPL locations as well as at Brooklyn and Queens public library locations.
Discounted Pet Adoption Fees: If you've been contemplating adding a furry friend to your family, your IDNYC card grants you $25 off adoption fees at Animal Care & Control of NYC.
Prescription Drug Discounts: Families can save up to 50 percent on FDA-approved prescription medications through BigAppleRx, the city's official discount drug program. The card is accepted at more than 2,000 pharmacies across NYC.
The full list of IDNYC benefits can be found online. If you're looking for more ways to explore NYC's cultural hot spots without breaking the bank, check out our post on FREE times at local zoos and museums.