Quick! Book Your IDNYC Appointment at a New Enrollment Center Before They're All Gone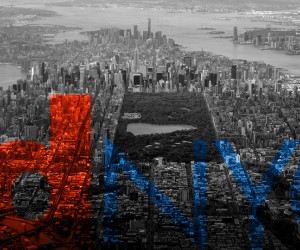 When the IDNYC cards debuted last month, there was a lot of excitement. In fact, so many people wanted the FREE municipal identification cards, the city couldn't handle the demand. A website was launched for booking application appointments online, but it had glitches, and soon slots through the summer were all filled up. But this week, the city opened new enrollment centers, which means suddenly appointments are available—but don't hesitate! I was just able to snag a slot for the end of March, but these new appointments will likely book up fast. Click over to nyc.gov to make an appointment now, and then come back and read our tips and answers to frequently asked questions about IDNYC.
Who can get an IDNYC?
Anyone age 14 or older who lives in any of the five boroughs is eligible for an IDNYC card.
How do I get an application appointment?
Appointments can be made online at the IDNYC website or by calling 311.
What do I need to bring to my appointment?
If you have a driver's license, that's all you need. If not, you can use IDNYC's document calculator to figure out what you must bring to prove your identity and NYC residency.
Can I just walk in and wait?
While researching this post, I went to a center and asked if I could wait in case someone missed an appointment. I was told that I could not. However, a reader commented below that when she was getting her card, walk-ins were allowed to wait, but had to go to the end of the line. So I guess if you have time to kill you can try just showing up and hope for the best.
Why would I want an IDNYC card?
The IDNYC program was created to provide documentation for NYC residents who can't obtain a tradition ID like a driver's license. But as an incentive to get an IDNYC card, the city added a host of benefits including FREE temporary memberships at 33 cultural institutions; plus discounts on prescription drugs, YMCA and Parks Department memberships, movies, shows and sporting events. The card also acts as a library card at any of NYC's public branches, and can help you open a bank account. For parents, the zoo memberships alone make getting the FREE card worth it, but you also enjoy admission to many other museums and attractions. See a comprehensive list of IDNYC benefits on the website.
What's the fine print on the IDNYC benefits?
As long as you use your IDNYC member benefits before December 31, 2015, they are good for one year from the date you first present the card at a participating cultural institution. That means if you get your card today but don't use it until May, your memberships last until May 2016. However, there is one catch: If you have been a member of any of the cultural institutions between January 1, 2012 and now, you won't receive benefits at those venues. But you can still use the card at the other participating institutions. Also, some places may not offer memberships to cardholders under age 18.
Do I have to renew this card annually or every few years like a driver's license?
Your IDNYC card is valid for five years. Some benefits, like using it as a library card and prescription drug discounts, continue after the first year, however, the cultural institution memberships are set to expire after one year.
For more information about IDNYC, visit nyc.gov.