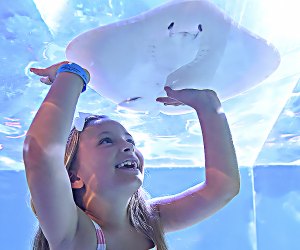 SeaQuest Aquarium Coming to Woodbridge, NJ This Fall
Calling all marine and wildlife enthusiasts: SeaQuest Woodbridge, a 24,000-square-foot, hands-on global sea life education and entertainment experience, is coming to Woodbridge Center this fall.
Visitors will be able to travel through a variety of realistic environments like rainforests, deserts, caves, coastlines, and oceans to meet stingrays, fish, birds, snakes, caimans, iguanas, turtles, and more. SeaQuest will be the latest family-friendly attraction to open at Woodbridge Center, whose recent additions include a Dave & Buster's and an All In Adventures escape room center.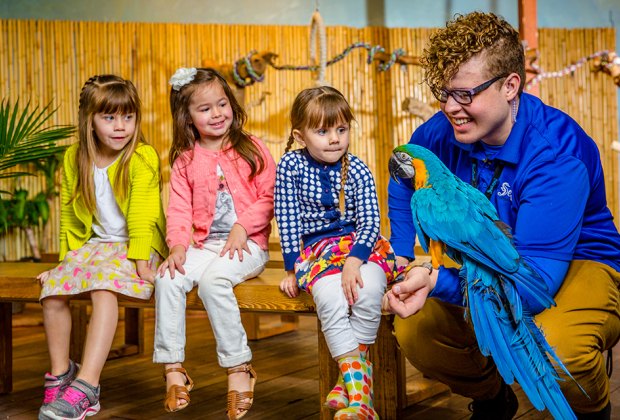 Meet wildlife from the Amazon Forest.
SeaQuest Woodbridge will be one of 10 SeaQuest locations that are either currently open or soon-to-be opened in the U.S.
The NJ location will feature adventures like learning about exotic sea life in the Caribbean Cove, feeding tropical birds in the Amazon Rainforest, discovering reptiles in the Egyptian Desert, and watching otters, sharks, and eels waiting to be hand-fed along the Great Wall of China. Some facilities even offer a walk-in aviary and a snorkeling experience with reef sharks, stingrays, and tropical fish, though it hasn't been announced whether these will be oferred at the Woodbridge location.
There is some controversy surrounding SeaQuest, which faces allegations of animal mistreatment at other locations, including those in Colorado and Las Vegas. SeaQuest spokeswoman Elsa McDonald told NJ.com recently that the company takes safety seriously and is working with local and state agencies at all of its facilities to ensure that regulations are met.
There is no word yet on an exact opening date for SeaQuest Woodbridge. In the meantime, families can snag some great pre-opening deals (50% off!) on discounted annual memberships and birthday parties. STEM field trips will be offered, too.
Photos courtesy of SeaQuest
SeaQuest, Woodbridge Center Mall
250 Woodbridge Center Drive
Woodbridge, NJ 07095