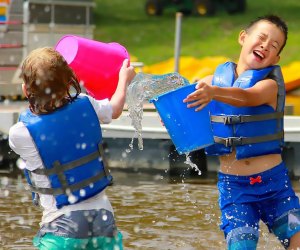 Top Summer Day Camps for New Jersey Kids
While summer and warm weather may feel like a lifetime away, it's not too early to start exploring summer camp options. New Jersey is home to awesome summer day camps that offer a wide variety of activities within one campground. Traditional offerings at these camps include sports, swimming and arts, while unique selections include zip lines, laser tag, cooking, gymnastics, and rope courses.
While these all-encompassing camps are quite large, many offer great counselor-to-camper ratios with additional support from adults for younger groups.
Read on for the top summer day camps in New Jersey, many of which have had entire generations of families pass through. Find more New Jersey summer camps in our Camp Guide and Full Directory of Listings.
Note that summer camp information for the 2020 season is changing daily. Please click the links to the individual camps below to see which ones are offering programs this year.
The following camps are for kids ages 3–15 unless otherwise noted.