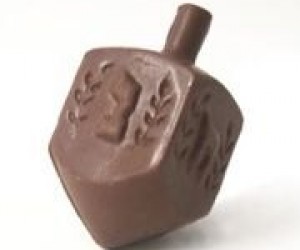 Best Family-Friendly Hanukkah Events in New Jersey
Hanukkah is almost here! This year, it begins the evening of Tuesday, December 16th and ends the evening of Wednesday, December 24th. Here in New Jersey there are many Menorah Lightings and musical events that are fun for the whole family these next few days, so check one out and enjoy the Festival of Lights. Also, click here for more wonderful events in the Garden State as 2014 gradually comes to a close and we usher in a new year.
River Vale
There will be a Chanukah Menorah Lighting ceremony on Tuesday, December 16th at 6:30 p.m. in the town of River Vale at the Community Center. There's a reception following the lighting inside the Community Center; the lighting will be outdoors and everyone is invited to attend and enjoy holiday treats like latkes, doughnuts, chocolate gelt and more. (Co-hosted by Valley Chabad) The celebration is co-hosted by Valley Chabad.

Monmouth County
The Jewish Heritage Museum of Monmouth County presents Festival of Lights on Sunday, December 14th at 2p.m. There will be songs for all ages performed by Sharim V'Sharot: People of Song. Song will be in Hebrew, Yiddish, Ladino, French, Italian and English.

Fair Haven
On December 21, 2014 at 10:00 am at Fair Haven Memorial Park there will be a public Menorah Lighting.

Florham Park
Tuesday, December 16, 2014th at 6:00 p.m. at the Florham Park gazebo there will be a public menorah lighting followed by a special raffle for kids and food.
Wycokoff Town Hall
On Tuesday, December 16, 2014 at 6:00 p.m. there will be a menorah lighting at Wyckoff Town Hall. There will be a live ice-carving of a menorah, music, munchies, giveaways, a raffle and more.

Chatham
On Thursday, December 18th at 7:00 p.m. at The Gazebo at Firehouse Plaza on Fairmont Avenue there will be a public menorah lighting, treats, a kiddie raffle, and more. Rumor is the mayor will be there, too!
Haddonfield Menorah Lighting
On Monday, December 22, 2014 at 6:00 p.m. there will be a menorah lighting at Library Point in Haddonfield. Community leaders will assist in the lighting and there will be sweet goodies including chocolate gelt,
dreidels and more.

South Jersey's Annual Car Menorah Parade
On, Sunday, December 21, 2014 the parade leaves The Chabad Center of West Berlin and launches the parade. Here is the rundown: 4:30pm: - Place Menorah on top of car; 5:00 - Parade leaves The Chabad Center, 1925 Kresson Rd.; 5:45 - Parade destination - Sahara Sam's Oasis (535 New Jersey 73, West Berlin, NJ); 6:00 - Menorah Lighting at Sahara Sams. The menorah at Sahara Sams will be 16 ft tall and after the lighting will be tons of goodies and fun for kids.

Updated: December 11, 2014