Best Ice Cream Shops in the New London Area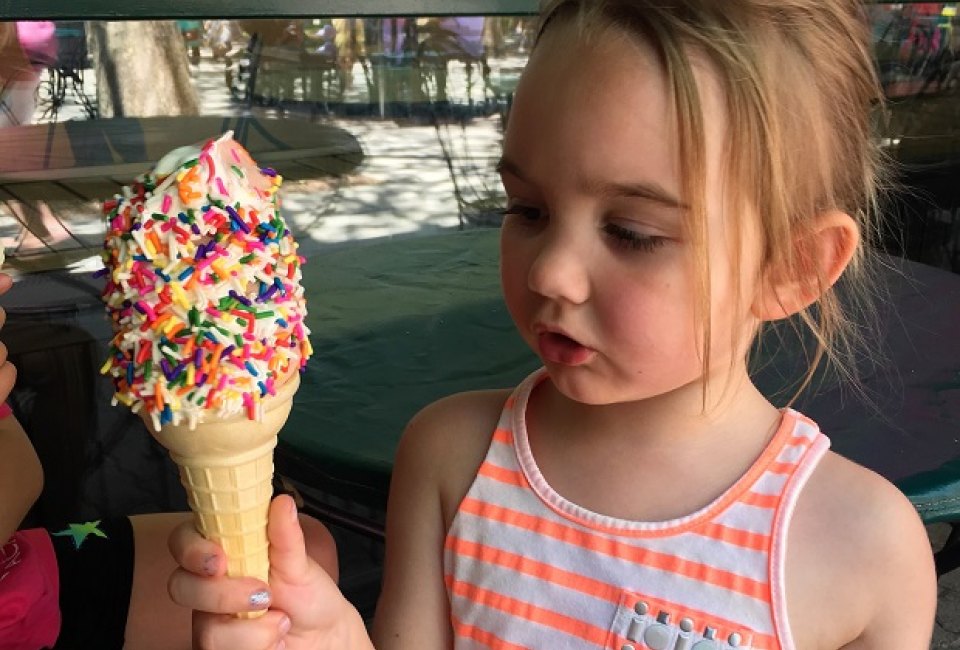 7/25/17
- By
Sherry Pardy
There is a delicious solution to the long, hot, and humid days of summer: ice cream! The sweet treat is a quick way to cool off a bit and share a smile. We've made finding the best ice cream shops in the area a mission. Stand by for some of the best frozen treats you'll find in New London County...and if you happen to be in Fairfield County, check out our favorite ice cream shops there.
Michael's Dairy
Opened in 1938, Michael's Dairy on Montauk Avenue was the last milk processing dairy in New London, and continued milk operations until the 1970s. Fast forward 75 years and Michael's is as much as an institution in New London as ever! They serve soft serve, hard ice cream, shakes, malts, and more, all summer long. Don't miss their Friday night sock hops. A local tip: the gazebo has the best seats in the house.
629 Montauk Avenue, New London, 860-443-2464
Cowlick's Creamery
The area's newest ice cream/frozen yogurt shop! Cowlick's is a hybrid retail store and self-serve frozen yogurt/ice cream shop. Grab a cup, fill 'er up with fab flavors like red velvet cupcake and birthday cake, then sprinkle on all the toppings you can handle. Cowlick's also sells baked treats and coffee. The kids will go bananas for the huge selection of candy.
521 Boston Post Road, Waterford, 860-574-9020
Mystic Drawbridge Ice Cream
Handmade ice cream, one batch at a time, right in the heart of downtown Mystic, adjacent to the famous Mystic Drawbridge. In addition to legendary ice cream, the cafe serves sandwiches, salads, pastries, and coffees. Enjoy treats with a fabulous view of Mystic River.
2 West Main Street, Mystic, 860-572-7978
Salem Valley Farms Ice Cream
Tucked away off Route 82 in Salem, right past the on ramp to Route 11, Salem Valley Farms boasts 80+ flavors of ice cream made on the premises. The ice cream is delicious and the servings are HUGE! Local tip: cash only accepted, but there's an ATM on the porch!
20 Darling Road, Salem, 860-859-2980
Buttonwood Farms Ice Cream
Set on a working cattle and hay farm, the Buttonwood Farms ice cream stand opened in 1997 and never looked back. Their delicious ice cream is made on site and any of 40+ flavors are available daily. Buttonwood Farms is probably best known for Sunflowers for Wishes, when 14 acres of the farm burst into bloom with sunflowers. Take a tractor ride through the sunflowers, buy a bunch of flowers, or even try the sunflower seed ice cream. All the proceeds benefit the Make-A-Wish foundation.
471 Shetucket Turnpike, Griswold, 860-376-2081
Originally published 7/8/13.
Photo courtesy of Clementina Verge.
Sign up for the Mommy Poppins Newsletter today!
i