News: 2-for-1 Broadway Tickets, New Play Spaces, Free Admission to the New York Hall of Science, Scribble Press Closes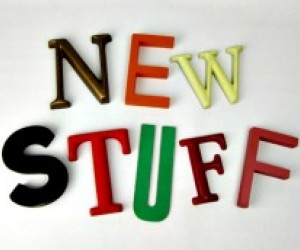 Mergers and acquisitions, ever-expanding corporations and new ventures. Sound like Wall Street? Nope. That's just what's going on in NYC kids' culture scene. We've got news about a big bowling chain merger, a book-making spot that closed, and two new NY Kids Club locations opening in Williamsburg and Long Island City next year. Plus, how to score two-for-one Broadway ticket deals and free admission to the New York Hall of Science, and the long-awaited post-Sandy reopening of an attraction-filled Rockaway, Queens park.
Notable openings The expansion of the NY Kids Club empire, which debuted new locations in Tribeca and Park Slope this year, continues with plans for outposts in Williamsburg (coming January 2014) and a 5,000-square-foot space in Long Island City (projected opening September 2014) that is already enrolling tots for classes in fall of next year.

Venerable Upper East Side class and culture spot the 92nd Street Y is about to open the Gymnastics Studio in the Sky, a brand-new state-of-the-art gymnastics studio featuring a wide variety of equipment, both traditional and more offbeat like a trapeze, a climbing wall and a zip-line. Classes start next month.

When the renovated Rockaway Park opened in Queens last August, we raved about its stunning playgrounds and other attractions. Two months later, Hurricane Sandy hit. After months of repairs, one of our wonderful readers, Lauren, emailed to say that much of it has reopened. "I wanted to let you know that the Rockaway Boardwalk playground at B30 Street has reopened. The more 'sophisticated' climbing area right next to the playground and sprinkler park is still closed but the climbing area that looks like a bunch of spiderwebs woven together has reopened as well. The tall sprinklers that are around B15th Street are reopened and so is the skatepark." Thanks, Lauren!
Big (but not necessarily bad) changes While we were sad to hear that make-your-own book spot Scribble Press has closed its last remaining retail outlet on the Upper East Side, the company is continuing to support and expand its multimedia apps for creating, sharing and publishing stories. Don't want to go it alone? You can now enjoy drop-in bookmaking at Upper West Side craft mecca Make Meaning, which acquired Scribble Press in July.

Due to a merger, Chelsea Piers' 300 New York bowling alley has transformed into Bowlmor Chelsea Piers. Expect the same swanky vibe, upscale design and delicious finger food that you find at the national chain's other two NYC locations. The one downside? 300 New York's free summer bowling for kids program has been discontinued.
Cool deals If you love the New York Hall of Science as much as we do, you'll want to hear this: In honor of the U.S. Open, the museum is displaying the Arthur Ashe Learning Center Inspirational Tour exhibit about the legendary tennis player from August 24 to September 9. General admission is FREE to the science spot during the two-week exhibition.

There are a lot of great shows on Broadway for families right now, including Annie, Cinderella, Wicked and Newsies, but who can afford them? Well maybe now you can. Broadway Week offers two-for-one ticket deals for performances of many Broadway hits, including the aforementioned shows, between September 2 and 15. Tickets just went on sale but they're going fast (Lion King is already sold out).

Random tidbits... Coney Island's landscape has changed a lot this summer. First, part of the Astro Tower was dismantled in July due to safety concerns. And now the pedestrian bridge to the boardwalk and the Aquarium has been torn down. As long as they never touch the Wonder Wheel!

Got a boy who loves ballet? Ballet Academy East on the Upper East Side is auditioning boys ages 7 to 18 for its pre-professional division, and the top eight will study for free thanks to the studio's new Boys' Scholarship Program. Interested? Visit the website for audition dates and details, and registration information.