Staten Island Kids Party Places: 10 More Great Birthday Ideas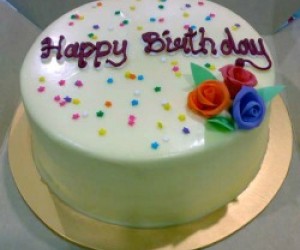 In the past we've touted Staten Island as a great place to find a birthday party bargain. But there are so many fun Staten Island party spots, we thought it was time to do a new roundup.

Not only do Staten Island parties tend to be some of the least expensive options in NYC, they often offer the kind of fun you usually only find in the 'burbs, like bumper cars, go-karts and massive video game arcades. So in addition to our original list of Staten Island party places, here are 10 more spots where you can throw a memorable birthday bash. You can find even more options in our Party Guide.
Carnival Kids
971 Rossville Avenue at Gunton Place
Equal parts indoor carnival and big top show, Carnival Kids features a slew of old-school games (Skee-ball, baseball toss, ring toss) and also offers jugglers, magicians, clowns, fortune tellers and other performers. Party packages include pizza, beverages, paper goods and invitations, and a variety of add-ons are available. Check the website for weekday discounts.

Fun Station USA
3555 Victory Boulevard near Crane Street
A multistory maze, bumper cars and an indoor train are just some of the attractions you'll find in this massive indoor romping spot, which makes Chuck E. Cheese's look tame. There's a separate gated area for toddlers and cool things for tweens like laser tag and a virtual reality simulator, so party packages work for all ages. Themes include sports, arcade games and unlimited access, and all packages come with pizza, chips, soda, paper goods and cake. Weekday discounts available.

Showplace Entertainment Center
141 East Service Road near Arthur Kill Road
Bowling makes for a great birthday party but NYC alleys (especially the swanky ones near Manhattan's Times Square) are so expensive the prices are liable to knock you down. But Showplace is quite affordable and offers additional fun like pool and darts, and arcade games. Both party packages come with pizza and beverages, paper goods, invitations, shoe rental and $5 of game tokens.

Kids 'N Shape
153 Main Street between Arthur Kill Road and Craig Avenue
We've raved about the Queens outpost of this family-run local chain before. The Staten Island location of this kiddie gym is equally fun. Attractions include bouncy houses, a zip-line, an obstacle course, ball and foam pits, and a basketball court. Party packages come with invitations, balloons, beverages, paper goods, pizza and ice cream cake, and lots of add-ons are available. Weekday parties are significantly cheaper. If you're on the fence, you can drop in for open play to see how your kid likes it.

Kiddie Palooza
4878 Arthur Kill Road between South Bridge Street and Richmond County Road
Young kids will love romping in this kitschy, old-fashioned indoor playground, which includes lots of colorful slides, a multilevel maze and arcade games. Party packages include two hours in the soft play area, unlimited video games, karaoke, pizza, beverages, cookies, paper goods, temp tattoos, bubbles, music and dancing, plus there's a grown-up lounge area if you want to relax. Like Kids 'N Shape, you can check out the place during weekday open play to see if it's the right fit for your child.

Fast Break Basketball Center
236 Richmond Valley Road between Page Avenue and Arthur Kill Road
Attention all Knicks and Nets lovers: You'll find two courts at this state-of-the-art basketball center, which regularly hosts clinics, camps and leagues. Party packages come with lots of game play. Packages include invitations, pizza, beverages, paper goods and cake.

Pottery and Glass Land
2001 Victory Boulevard near Jewett Avenue
Artsy kids can choose from a variety of craft projects, like painting ceramics, glass tiles and more. All packages include invitations, pizza, soda, music and tattoos.

Spa Di Da
4108 Hylan Boulevard between Goodall and Glover Streets
We missed this local chain when we wrote our spa parties post last year, so we're glad to highlight it here. Little princesses are pampered with manicures, pedicures and nail art, and even get a chance to make their own lip gloss and perfume. All party packages feature mani/pedis, karaoke, paper goods, pizza, beverages, invitations and a free gift for the birthday child. And of course there are lots of glamorous add-ons including a limo!

Kidz Rock
8 Johnson Street near Arthur Kill Road
Another large facility (5,000 square feet) with all kinds of active fun including a multilevel jungle gym, arcade and carnival games, rock climbing and even children's museum-like play shops. Party packages include game tokens, pizza, beverages, popcorn, paper goods, cake or cupcakes. Again, prices are much cheaper on weekdays. This is another place you can scope out in advance during daily open play.

Staten Island Go Karts
215 Schmidts Lane between Manor Road and LaGuardia Avenue
This large outdoor park includes an 18-hole mini-golf course, batting cages and a go-kart race track. Party packages include one round of mini-golf, hot dogs, chips and soda, and other activities are available for an extra fee.

Find out about other awesome celebration spots in our Party Guide.