Retro Birthday Parties That Even Parents Will Love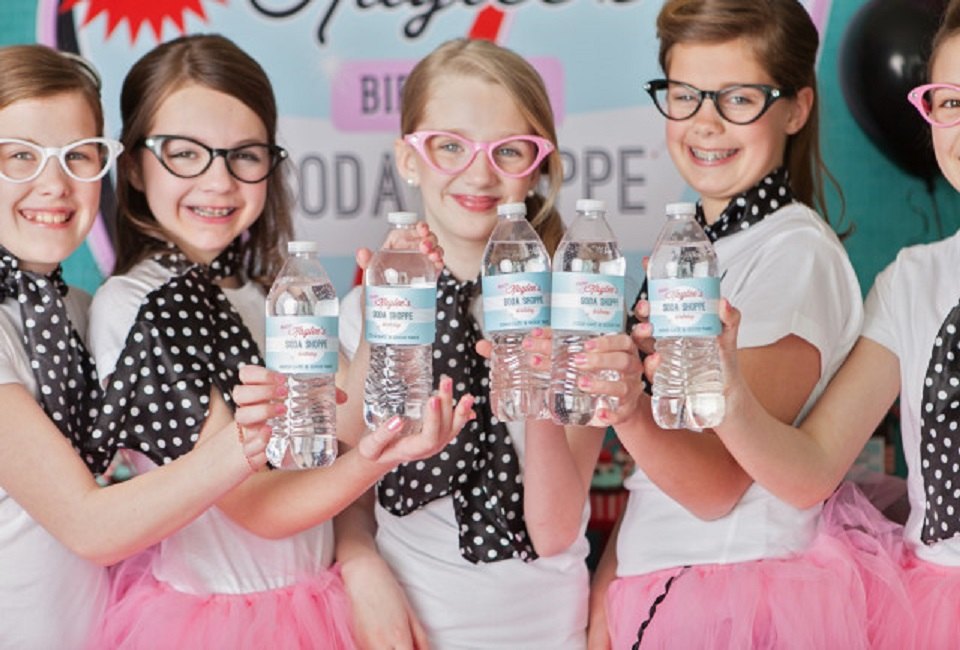 2/12/18
- By
Jennifer Vishnevsky
Whether it's Throwback Thursday or you're filled with nostalgia, hosting a kid's birthday has a whole new appeal. Reboots of '80s and '90s TV shows like Roseanne, Full House, and Will & Grace are gaining popularity and even kids are enjoying watching these blasts from the past. Instead of the traditional bounce houses, parents are enjoying going back in time with roller skating, laser tag and more. Check out these other unique birthday party ideas, too.
Palace Roller Skating Rink – Philadelphia, PA
For more than 25 years, Palace Roller Skating Center has kept some of its old school appeal as it serves a new generation. Local parents might get flashbacks of the couples skate to "Kiss from a Rose" as their kids hit the rink to make their own memories. The rink specializes in birthday parties, where kids can enjoy a slice and then skate to their favorite songs.
Nifty Fifty's Diner and Family Fun Center – Turnersville, NJ
Pick your favorite tune on the jukebox as you enjoy food and tons of arcade games at this fun, 50s-themed diner. Diners can play everything from skeeball to colorama after enjoying burgers, fries and delicious milkshakes. For summer birthdays, there's also an 18-hole mini golf course.
TNT Amusements – Southampton, PA
Since 1987, TNT Amusements has been hosting parties with unlimited free play on almost 80 different arcade-sized video games, pinball machines, and skill games. There is a kitchen on site, so parents can save some money by catering the party themselves.
North Bowl – Philadelphia, PA
Old City's retro bowling alley is a great place for a cold weather birthday party. You can choose from two kids' party packages which include two hours of bowling, shoe rental, balloons, party supplies, and more. Photos of the birthday kid will be on displayed as a backdrop on the bowling monitors.
Ultrazone – Bensalem, PA
One of the largest laser tag arenas in the area will allow partygoers to compete against each other while having fun. There are several levels and tons of obstacles to complete. There is also an arcade on site to enjoy during the rest of the party.
Escape the 1980s Escape Room – Philadelphia, PA
Kids can enjoy all the fun of the '80s at this escape room from Steel Owl Adventures. You're stuck in a 1980s time warp for 60 minutes. You'll see Knight Rider and Cabbage Patch Kids, and use the Goonies Walkie Talkies to help you escape into present day. The room can hold 14 guests. The birthday child will also get a special '80s headband, walkie talkie, and fanny pack to use.