National Hispanic Heritage Month: Meaningful Ways to Celebrate Latino Culture All Year Long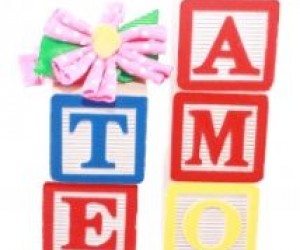 The problem with giving various groups a designated month—Black History Month, Women's History Month, Gay Pride Month, etc.—is that after 30 or so days the topic is unceremoniously dropped and not mentioned until the next year. Well, we're not going to fall into that trap. While National Hispanic Heritage Month officially runs from September 15 to October 15, there are lots of ways to celebrate Hispanic culture all year round in New York City. (Not surprising since, according to the most recent census report, more than 2 million people of Hispanic descent live in the Big Apple!) Here are some of our favorite places to explore and learn about Latino culture with kids in NYC during National Hispanic Heritage Month and beyond.
Visit a museum
Thanks to Target, you can explore El Museo del Barrio in East Harlem for FREE every third Saturday. Known as Super Sabado, this monthly fest is super-family-friendly, and usually includes live music, kid-friendly gallery tours, art workshops, storytelling, a photo booth and other interactive activities. Of course this museum devoted to Caribbean, Latino and Latin-American art is a great destination on any day, and even has a fabulous cafe, which serves tasty pan-Latin dishes. El Museo also hosts several annual events that kids will get a particular kick out of, like its Day of the Dead celebration and the Three Kings Parade in January. Also of note are the internships for teens.

You'll find a variety of wonderful artwork at the Hispanic Society of America Museum and Library in Central Harlem, which is always FREE to visit. Collections include art from early Spain, modern art, sculpture and photographs. Kids should particularly enjoy the archeology section (when we visited, my children had just seen Raiders of the Lost Ark for the first time, so they were obsessed) and the figure of El Cid on horseback in the Beaux-Arts plaza. No-cost 45-minute tours of the collections are given by museum curators or educators at 2pm on most Saturdays.

Take a class
The Bronx's Casita Maria Center for Arts and Education has an impressive list of alumnae, like music legend Tito Puente, Academy Award-winning actress Rita Moreno and Ballet Hispanico founder Tina Ramirez. Launched in 1934 in Maria's East Harlem apartment, the center recently moved into a brand-new building in the South Bronx featuring state-of-the-art facilities and a lot more space. Check out its multiple arts programs, most of which have a Hispanic cultural bent, or visit its gallery to see works by the center's Scholastic Art Award winning students. There's also the Casita Presents series, a developing program that incubates small theater and dance companies from the neighborhood in partnership with other arts organizations like Julliard, Carnegie Hall and Make Music New York.

The Upper West Side's Ballet Hispanico is dedicated to exploring, preserving and celebrating Latino cultures through dance. The company offers a general program that includes salsa, flamenco, Afro-Cuban, Spanish dance and a brand-new Latin Folklore class, and a pre-professional company and training program for promising students ages 8 and up. There's also Adventures in Dance for the littlest toe-tappers. Don't dance? Don't worry: The professional company also performs in NYC when its not on tour.

Finally there's the Calpulli Mexican Dance Company in Queens. Based at the Astoria School of Fine Arts with an additional outpost in Staten Island, this program for children ages 5 to 12 focuses on the regional dance traditions of Mexico. All classes incorporate history, movement fundamentals and teamwork into the curriculum. The company also offers accordion lessons for children ages 10-18, an instrument that's popular in Mexican culture.

See a live performance
While there are a lot of children's puppet theaters in NYC, Teatro SEA (Society for the Educational Arts, Inc.) is the only Latino one. All of its fairytale- and folklore-inspired shows are bilingual, so English-speaking kids won't get lost, and they may learn a few words of Spanish to boot. Founded by Dr. Manuel A. Morán in Puerto Rico 25 years ago, the company opened its NYC theater on the Lower East Side in 1999, and it got a total makeover in 2011. You can check the troupe's online calendar to see what's playing and its repertory includes Hispanic takes one Cinderella/Cenicienta, Ricitos and the Three Bears/Ricitos y Los Tres Ositos and Little Red Riding Hood/La Caperucita Roja. The theater also throws a popular FREE Three Kings Day party.
The Thalia Spanish Theatre is the only bilingual theater in Queens. Since the '70s, the company has produced Spanish plays, operettas and folklore performances, and sponsors a number of programs, like the FREE Thalia al Aire Libre/Outdoors Festival, bilingual dance & movement workshops for children, and the upcoming diverse dance and music traditions of Columbia celebration.

Up in the Bronx, the Pregones Theater mounts musicals and plays rooted in Puerto Rican/Latino culture. Some performances, including an annual summer block party, are offered for free, while residents living in select zip codes in Mott Haven, Highbridge, Port Morris, Hunts Point, East Harlem and Washington Heights receive a 50% discount. While many of the productions are aimed at adults, there are family-friendly shows so check the calendar to see what's playing.

Learn the language
We realize there are myriad Spanish-language programs in New York City, but these three have classes that cater to kids. The Queen Sophia Spanish Institute in Midtown East offers wonderful Spanish classes for children. Non-Spanish speakers are introduced to the language via storytelling, games, songs and activities, and there's also a program for native speakers who want to learn how to read and write. In addition, there's a immersive program for teens and art exhibitions the whole family can enjoy.

Or how about learning Spanish while exploring Hispanic culture and arts? That's exactly what students do at El Taller Latino Americano! on the Upper West Side. During the school year, children can sign up for Spanish language and culture classes, while families can explore the gallery or hear live music. El Taller also presents programs at various children's museums around the city and has an awesome Spanish arts summer camp where children ages 4 to 8 enjoy art, music, movement, storytelling and games in a bilingual environment.

New York Kids Club offers its Cuentos Musica y Arte at multiple locations. Just take everything you know about the local chain's popular preschool music and art classes and translate it into Spanish. There's lots of interactivity as little ones learn numbers, shapes and animals, plus stories from Hispanic cultures around the world.

It's also good to note that many New York City public schools offer Spanish dual language programs. You can find a comprehensive list of these programs on the DOE's website.

Photo courtesy of FreeDigitalPhotos.net