Best NYC Public Schools: Dual Language Programs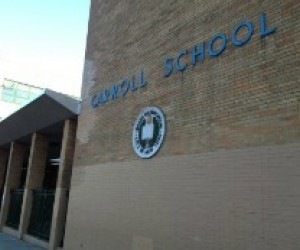 We're always adding new bloggers to our Mommy Poppins team, and we're thrilled to welcome NYC schools and education expert Blythe Grossberg to the fold. Blythe will be writing posts about NYC schools. For her first post, Blythe shares info about one of the hidden gems of the New York City public school system: dual language programs.
Available at all grade levels from pre-K to 12th grade, dual language programs are open to English language learners (ELL) and students whose first language is English. A bilingual education can help kids succeed in our multicultural world.
Learn more about how dual language programs work and some of the best bilingual programs in NYC public schools.
Children are usually screened to make sure they're the right fit for dual language programs, which are currently offered in Spanish, Mandarin, French, Haitian Creole, Russian and Korean (though the bulk of them are Spanish). Students accepted into these programs learn the usual New York City curriculum in English and the target language. Dual language instruction is expanding citywide, and new programs open each year. The NYC Department of Education website has a list of dual language programs, however it was last updated in June 2011, so newer ones may be missing. Nonprofit organization Education Française à New York (EFNY) also maintains a website with French bilingual programs.

Gowanus' P.S. 133 opened its French dual language program in fall 2011, and parents have even started their own J'aime P.S. 133 Facebook page. In fall 2012, the school will also launch a Spanish dual language program for kindergartners. The program will expand each year until one class in each grade is dual language. The goal is for the students to be split evenly between target language native speakers and kids whose first language is English. This program joins the already established French dual language program at P.S. 58 the Carroll School in Carroll Gardens. This program, which began in 2007, will have two dual language classes in kindergarten as of fall 2012.

Other dual language programs include Spanish at the Amistad School in Inwood and P.S. 75 Emily Dickinson School on the Upper West Side, and the Mandarin at P.S. 184m Shuang Wen on the Lower East Side. Shuang Wen was the first dual language and dual culture Mandarin-English school on the East Coast, and its school day runs until 5pm. English is the language of instruction until 3pm, and then a Mandarin after-school program runs until 5pm. (Although the program was initially free, families are now asked to pay a $1,000 fee for the year.) The school has impressive stats: 100% of the school's fourth-grade students passed the New York State Mathematics test, while 98% passed the New York State English Language Arts exam in recent years.

If you'd like more information about how to apply to a particular dual language program, it's best to contact the school directly. If you're interested in trying to start a dual language program at your child's school, Inside Schools has a great post about how parents can lobby to launch one.