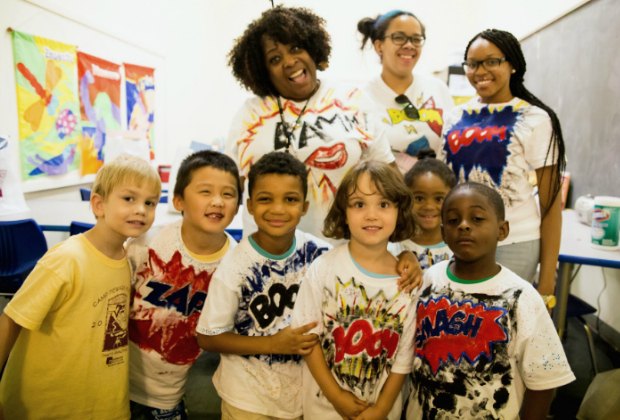 Cool Summer Camps at New Jersey Museums and Zoos
Looking for something a little different for the kids this summer in Jersey? A half-day or full-day spent indoors in a cool art museum or outside at a lively zoo may just be the ticket to an unusual summer experience. Here are the best museum and zoo camps we found in New Jersey. You can find many more New Jersey summer camps in our Camp Guide and Full Directory of Listings.
Buehler Challenger and Science Center Space Camp – Paramus
How about a summer camp where you get to be an astronaut in training? Campers will learn about living and working in space, the forces of flight, investigating the prospects of life in the universe, and more. Oh, and there's some nifty simulated mission flights in the museum's simulators—how cool is that? Pre-K – grade 12.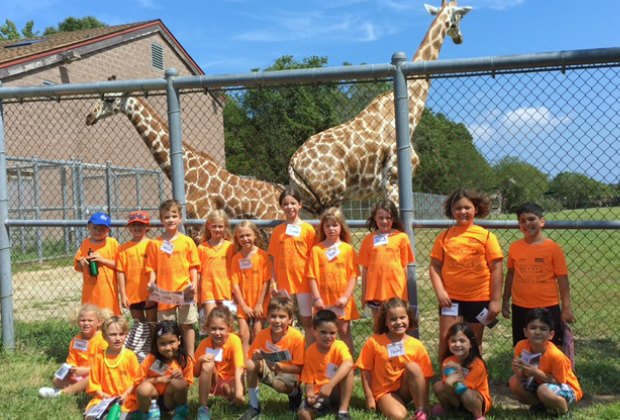 Hang with the animals at Cape May's Zoo Camp.
Cape May Zoo Camp – Cape May
Kids can enjoy a lovely (and wallet-friendly) zoo camp with fun sessions like Zoo Detectives and Artsy Animals. You can register for a half-day only, but you could do mornings one week and afternoons the next, and your kid will learn something completely different. Ages 5–13.
Hoboken Historical Museum – Hoboken
The Hoboken Historical Museum is a cozy little place with that wonderful mysterious feel of history and stories—perfect for a half-day of camp in the heat of summer. Sessions in 2017 include Junior Firefighter, Arts and Photography, Hoboken Superheroes, and Hoboken Treasure Hunters. Ages 4–9.
Hunterdon Art Museum – Clinton
The popular "Follow Your Art" summer program at Hunterdon offers morning and afternoon sessions. Its numerous offerings include cartooning, LEGO Robotics, painting and drawing, photography, jewelry making, sculpture, and more. Ages 4–15.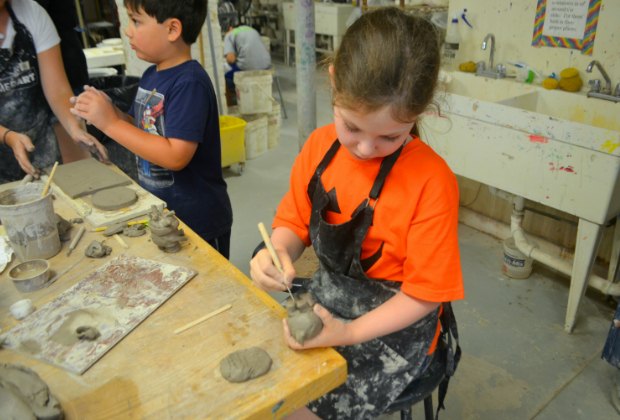 The Montclair Art Museum hosts an art camp that lets kids test out all sorts of creativity, from clay to Lego animation.
Montclair Art Museum SummerART Camp – Montclair
The Montclair Art Museum has one of the best selection of fun classes and activities in all museum campdom (in my humble opinion). Its half- or full-day sessions include cartooning, LEGO animation, painting and drawing, clay, fibers arts, photography, jewelry making, digital movie making—the list goes on and on. Ages 5–12.
Camp Newark Museum – Newark
Newark Museum's popular camp weaves elements of STEAM (science, technology, engineering, arts, and math) throughout six one-week sessions. The theme for 2017 is Exploring Africa. Activities include daily insider tours of one or more of the museum's 80 galleries, as well as art making, science labs, planetarium shows, jazz concerts, and more. Ages 3–14.
Turtleback Zoo Camp – West Orange
We are big fans of Turtle Back Zoo here at MP, and we're very enthused about the prospect of a whole week in one of our favorite NJ spots. The programs range from a basic "look at cool animals" Zoo Tales for the pre-K set, all the way up to Junior Zookeeper for middle-school kids (where they get to make the animals' dinners and scoop their poop—what could be better than that?). Pre-K – grade 8.
Zimmerli Art Museum – New Brunswick
The Zimmerli's half- and full-day sessions give kids experience in painting, drawing, pastels, watercolors, sculpture, and an art "sampler" class. Children also find inspiration in the museum's collection as they explore the galleries. Ages 7–14.
Top photo: The Newark Museum's camp for kids focuses on STEAM learning with science labs and jazz concerts. All photos courtesy the respective camps.
Originally published February 2011. Updated for 2017.