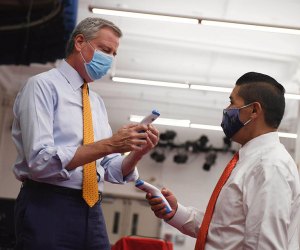 NYC Schools Reopening With Free Childcare for Some and More Pushback
New York City's public schools are scheduled to open in less than three weeks, but each day seems to bring more questions than answers about the reopening plans as key stakeholders question the reopening timeline.
From Learning Bridges to a Back-to-School Pledges, and more pushback from educators and public officials, here's the latest news from the nation's largest school district.
Sign up for our newsletters to get posts like this delivered to your inbox.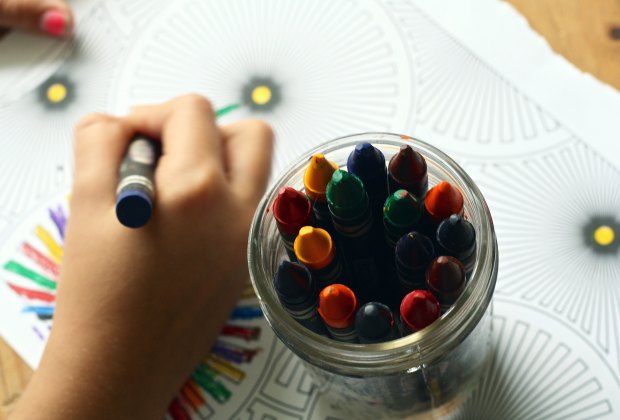 Learning Bridges sites help fill the child care gap, plus provide remote learning instruction, art, recreation, and more. Photo courtesy of Pexels
Parents Receive Learning Bridges Survey
When the hybrid learning model was announced in early July, Mayor Bill de Blasio promised the city was working to find a way to support working parents promising child care for 100,000 students on the days children didn't attend in-person classes, and now, the answer seems to have arrived. Public school parents with students in 3K through 8th grade received a Learning Bridges survey earlier this week, giving them the option to express interest in FREE child care for days when their children aren't in school.
Learning Bridges sites are operated by community-based partners in conjunction with the DOE and the Department of Youth and Community Development and promise support for remote learning, plus time for art, recreation, and age-appropriate activities while following the same cleaning and disinfecting standards set for DOE buildings.
The Learning Bridges centers will roll out continuously, and parents are asked to provide demographic information such as identifying themselves as essential workers, NYCHA residents, or families in the shelter system on the survey, so initial preference may be given to those groups.
Parents who cannot access the survey online can call 311 to express their interest; a formal application will follow.
More Pushback on Reopening Plans
We told you last week about the principals' union and a group of principals in Brooklyn's District 15 questioning the reopening plans, and despite resolve from de Blasio and Carranza, the cries have seemingly grown louder.
Principals in Manhattan's District 6 penned a letter echoing the sentiments of their colleagues Tuesday, August 18.
On Wednesday, August 19, UFT president Michael Mulgrew went so far as to call for teacher strikes if the union's demands were not met. The union has already begun inspecting school buildings with its own safety checklist and has asked that all students and staff receive a COVID antibody screening or a test for an active infection before being allowed in school buildings; it also calls for regular testing throughout the year to detect any clusters in schools.
Adding fuel to the fire, on Thursday, August 20, 31 city council members expressed their distrust in the city's plan on school reopening.
For his part, though, Mayor de Blasio seems to be plowing forward. "Public servants rise to the occasion and answer the call," de Blasio said of the city's educators. "Our transit workers did, our first responders did, our health care workers did, grocery workers did. Public servants, show up and serve people. That's what our constituents depend on. That's what parents and kids believe we are here to do, and certainly taxpayers as well. So, it's a moment to be there for our families."
Mayor Unveils a Back-to-School Pledge
The city's Back-to-School Pledge was unveiled by the mayor on Thursday, August 20, and puts into writing many of the protective measures the mayor and Schools Chancellor Richard Carranza have been talking about for weeks. It assures the public that the DOE will have a 30-day stockpile of PPE at all times and provide a hotline for principals to call when their supplies need restocking. It also reasserts the promise made last week of a full-time nurse in every school building. Families are promised physical distancing, pod learning, facial coverings, and an open line of communication should any cases arise in school buildings. It again emphasizes the enhanced nightly cleaning procedures, as well as the continuous disinfecting of high-touch surfaces. Last, it reasserts the oft-recited refrain that just because students aren't in school buildings five days a week, they will still have a full week of instruction. See the entire Back-to-School Pledge here.