Day Trip: Family Fun in Long Island's Sag Harbor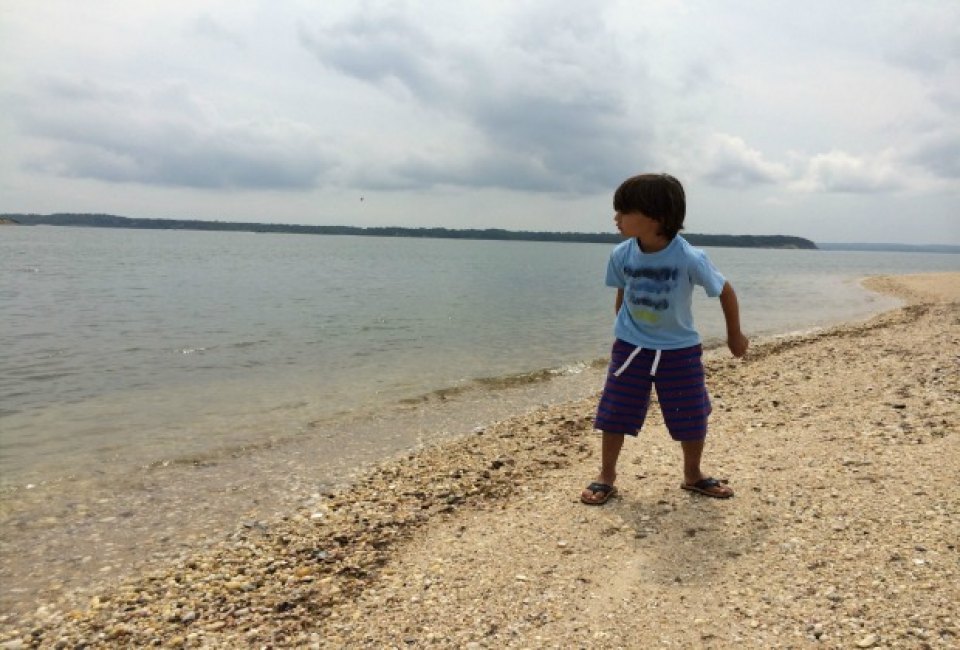 7/15/16
- By
Jaime Sumersille
Summertime means vacation time for many families, and luckily you don't have to travel far for a getaway that has something for everyone in the family. Simply head to the East End village of Sag Harbor for some seaside fun. From historical locales to beautiful beaches, it's the perfect place for a day trip or a weekend away. You can easily spend a good part of the day walking down quaint Main Street, lined with shops and restaurants, and make your way to the marina to watch the sailboats go by. Then stop by the windmill that houses the Visitor Center for info on local events, and check out some of our favorite things to do in this beautiful town. And for more to do in the area, take a look at the Hamptons & North Fork Family Guide.
Sag Harbor Jail House
Division Street, Route 114
Open Memorial Day to Labor Day
Saturdays & Sundays, 1-3pm
The old Sag Harbor Jailhouse Museum was built around 1910 and the old lockup stayed in service until the late 1970's. It reopened in 1996 as a museum featuring an exhibit of old photos and police memorabilia.
Mulford Farm Museum
10 James La.
631-324-6869
Open on weekends; Memorial Day weekend to Columbus Day weekend
This 17th century farm has remain largely unchanged since 1750. Period furnishings and decorative arts are inside, and families can enjoy the surroundings with a stroll through the grounds as well.
Sag Harbor Fire Department Museum
Sage & Church Streets
631-725-0779
Open daily Fourth of July through Labor day, closed on Wednesdays
This museum was established in 1978 and includes historical apparatus and artifacts.
Bay Street Theater
Long Wharf
631-725-9500
Bay Street offers children's films and regular puppet shows from Goat on a Boat Theater.
Elizabeth A. Morton National Wildlife Refuge
2595 Noyac Road
631-725-7598
Established in the mid-1950s, this is home to diverse habitats, including a bay-facing beach. Hike the trails and set up camp at the beach. And if you love getting up close with feathered friends, bring along some bird seed.
Sag Harbor Whaling and Historical Museum
200 Main Street
631-725-0770
The museum preserves the culture of Sag Harbor through its collection of historical objects related to the village's whaling history, as well as the presentation of contemporary exhibits and events that reflect the culture of the village today. Local students' work is often exhibited. The museum is open seven days a week.
Foster Memorial Beach
Long Beach Road
631-283-6011
This one-mile stretch of sand was left to the town when its owner passed away. Foster Memorial Beach is dotted with benches, while a grassy picnic area is also available on premises and a mobile food stand. Since it's so small, parents can relax and still keep an eye on the kids.
Havens Beach
Havens Beach Road
631-725-0222
The only beach in Sag Harbor Village, Havens has a playground and a gazebo. Residents say the water is calm and the beach is ideal for searching for shells.

Sign up for our free
newsletters.
Mommy Poppins is a family activity website that helps people find things to do with kids.
©
2023
MommyPoppins. All Rights Reserved.
mp-prod4-v4.32.99
We use cookies and other data collection technologies to provide the best experience for our customers.
Learn More
t Click Here to Sign Up!