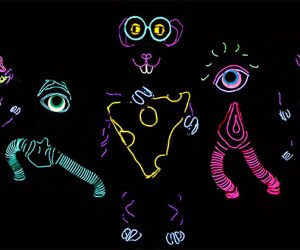 30 Free Indoor Activities for NJ Kids This Winter
Story Time: NJ State Museum – Trenton
January 20–21, February 18–19
Listen to "A Snowy Owl Story" on January 20–21 and "A Splash of Red" on February 18–19. Visit the rest of the museum after the story—admission is free for kids 12 and under.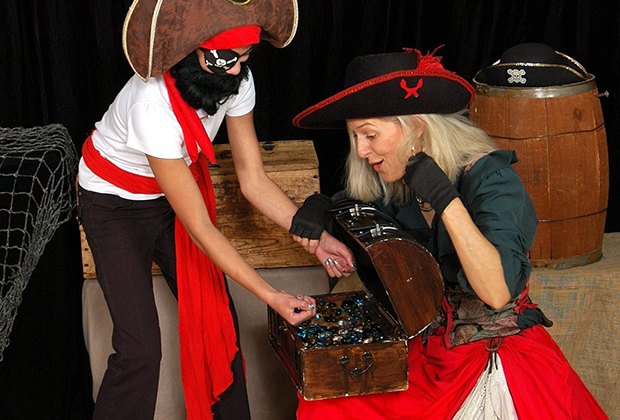 Grace the Pirate.
Seafaring Adventures… Swashbuckling Fun! – Manalapan
January 21
Do your kids love pirates? Then don't miss Kitty Jones of Kit's Interactive Theater perform a production of Grace the Pirate, complete with sea chanteys and more high seas adventure. The ocean-themed fun continues later in the afternoon with a showing of Finding Dory.
2017 Lambertville Winter Fest – Various Locations
January 21– 29
Lambertville hosts an exciting, eight-day festival filled with free activities for the whole family.
NJ Camps Fair – Various Locations
January 21, 22, 28, 29
Dreaming of summer? Stop by Menlo Park Mall, Sheraton Parsippany, Livingston Mall, or Quaker Bridge Mall to find out about all kinds of summer programs. Giveaways and door prizes are part of the fun.
Sand Art – Marlboro
January 23
Get out of the cold and come to the Marlboro Free Public Library, where kids in grades K–3 can design some cool sand art pictures.
Bob Conrad Music and Puppets – Chatham
January 26
Bring your preschooler to the Library of The Chathams for a puppet and magic show.
LEGO Batman Build Event at Barnes & Noble – Various locations
January 28, February 25, March 11
Barnes & Noble will be celebrating the release of the new Batman LEGO movie on February 11 on three special days throughout the winter. The events will include sing-alongs, giveaways, and the chance to build with LEGOs.
Wassail the Apple Trees at Terhune Orchards – Princeton
January 29
OK, so this one isn't technically indoors, but it's so cool we had to include it: Wassailing is an Old English tradition that involves scaring off the evil spirits of winter in order to ensure a successful crop next season. The festivities include singing and dancing, live music, wagon rides, and hot cider.
First Friday Story Time – Hamilton
February 3
Head over to the Tulpehaking Nature Center for stories and crafts focusing on the Abbott Marshlands. Program may be held indoors or outdoors, weather-depending.
Kids Club: Powered By Nat Geo Kids – Freehold
First Saturday of the month starting February 4
Every Saturday of the month at the Freehold Raceway Mall is a meeting of the Kids Club. Each month has a Nat Geo theme and activities that include free carousel rides, prize drawings, and more.
Disney Reads Day at Barnes & Noble – Various locations
​February 4
Celebrate all things Disney on Disney Reads Day! Your children will listen to popular Disney stories, do fun activities, and participate in a giveaway.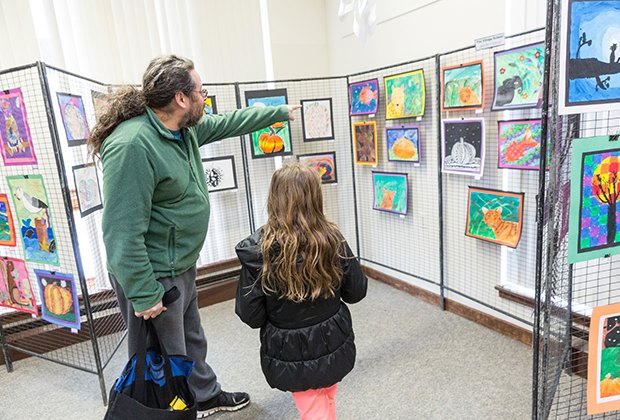 Children's Art Show at the Environmental Education Center.
25th Annual Children's Art Show – Basking Ridge
Daily through February 5
Stop by the Environmental Education Center and take a peek at the children's exhibit. This year's theme is "Nature Through a Child's Eye".
Princeton University Art Museum – Princeton
Prefer to see art made by grown-ups? Admission is always free here! Plus, Saturdays in February feature Art for Families events, which includes a gallery activity followed by a related art project.
Winterfest – Madison
February 6
Ward off winter's chill with an afternoon of entertainment that includes ice painting, snow globe making, and ice sculpture demonstrations. At 2 p.m., Mad Science will do a presentation of "Frosty Meets the Mad Scientist."
South Orange Winter Family Concert – South Orange
February 12
The South Orange Symphony presents a family-friendly musical extravaganza complete with classic tunes, plus a musical instrument "petting zoo" and a silent auction fundraiser.
Read to a Therapy Dog – Freehold
February 15 & March 15
Budding readers can practice their skills on a certified therapy dog at this monthly event at Freehold Public Library. Cuddle up with a pooch and read a favorite story. (This popular program is offered in many libraries, so check with your local branch to see if there's one near you!)
Family Day at State Theater New Jersey – New Brunswick
February 20
Enjoy this day off from school at State Theater New Jersey. The day includes performances, face painters, photo booths, crafts, dancing, animals, and more—all for free.
Playtime at the Zoo – Paramus
Mondays from February 27 through April 24
Head over to the Bergen County Zoo's Education Discovery Lab for some fun animal-themed toys and a visit with a live animal.
Bergen County Zoo – Paramus
Speaking of the zoo, admission is free from November through April. There are fewer animals on exhibit during these months, but there are still plenty to warrant a visit, including monkeys, a sloth, mountain lion, snowy owl, lizards, frogs, and more.
Cape May County Zoo – Cape May
Admission to this zoo is free year-round. Winter hours are 10 a.m. – 3:30 p.m. every day. Check the website before heading over to make sure there are no weather-related closings or delays.
Kidfest 2017 – New Brunswick
March 11
Finish off the winter at this fun-filled festival, held at Rutgers College Avenue Gym. Festivities include magicians, clowns, costumed characters, a photo booth, rock climbing, and much more.
Uptown Story Time – Hoboken
Thursdays
Bring your preschoolers to Hoboken Historical Museum every Thursday for stories in a wonderful museum setting.
Weekly Story Time at Pottery Barn Kids – Various
Tuesdays
Head to your local Pottery Barn Kids store for this weekly children's event. All participants will receive a "passport" on their first visit, with a special gift granted after five visits.
Mommy & Me Story Time – Montclair
Wednesdays
Bring your baby to Watchung Booksellers for this popular weekly story time. Moms and children 2 and under are welcome.
Girls Who Code Club – Newark
Thursdays
Sixth- through twelfth-grade girls are invited to Newark Public Library for this coding program that teaches how to build apps, design video games and more. This program is presented by the national non-profit organization Girls Who Code.
Free Crafts for Kids at Lakeshore Learning – Cherry Hill, East Brunswick, Hackensack
Saturdays
Lakeshore Learning stores offer free crafts for kids ages 3 and up every Saturday. The East Brunswick location also has crafts available on Sundays from 11 a.m. to 3 p.m.
Saturday Afternoon at the Movies – Hackensack
Saturdays
Johnson Public Library presents a different movie selection every Saturday afternoon. Bring the whole family, cuddle up, and enjoy the show!
Chinese New Year – Various locations
Various days & times
Head to your local library to learn about the Chinese New Year and celebrate the Year of the Rooster with stories, crafts, and performances. There are celebrations at libraries around the state, including the Monmouth County Library, Piscataway Public Library, and Princeton Library. Check yours for info!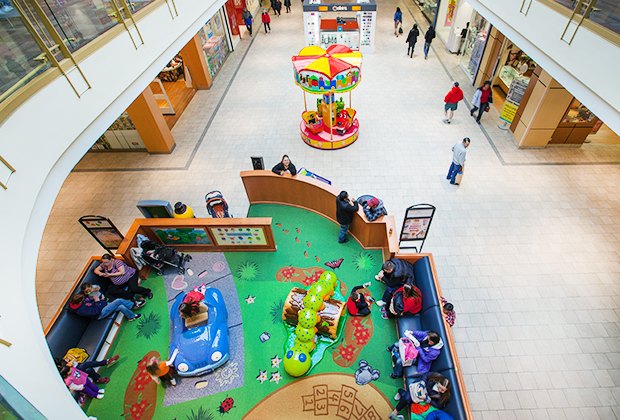 Livingston Mall play area.
Mall Play Areas – Livingston, Freehold, Woodbridge, Paramus
Various
Speaking of mall fun, let the little ones run around the indoor playgrounds at Woodbridge Center Mall, Freehold Raceway Mall, Paramus Park, or Livingston Mall.
Indoor Fun at NJ Stores – Various Locations
Various days & times
We've mentioned some NJ stores that host freebies for kids. You can check out more activities at your local branches of Barnes & Noble, Home Depot, and others.
Top photo: Lightwire Theater's MOON MOUSE: A SPACE ODYSSEY is one of the performances at the State Theater's Family Day. Photos courtesy of the events/venues/productions.
*originally published January 2015; updated January 2017