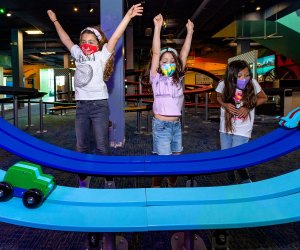 Memorial Day Weekend: Best Things To Do in LA with Kids
Long holiday weekends are the perfect time to grill, hit the beach, and see some friends. Since every reopening is like reuniting with an old friend, it's fitting that this week we get to embrace our pals Getty Center, Broad Museum, Reagan Library, and those adorable twins Discovery Cube LA and Discovery Cube OC.
There's always room for new friends, too, so meet the new Lego Movie World, some tap dancing Super Villainz, and a new chalk art creation. And finally, there are the old friends who look a little different from when you last saw them (so very LA!). Check out the newly reinvented Cruella and Rugrats.
Open our event calendar and keep reading for our picks for this week: we promise we'll be your best friend…