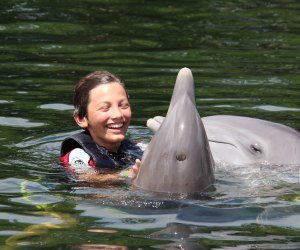 30 Things To Do in the Florida Keys with Kids: Dolphins Plus a Whole Lot More
When talking Florida Keys with kids, it's best to point straight at the dolphin in the room. Swimming with dolphins is without question one of the biggest draws in the Keys for families, and while the experience is not cheap, it is the stuff that bucket lists are made of. I confess that I grew up watching Flipper (I say "confess" because a few of you just worked out how old I am), and I've harbored a secret desire to catch a ride from a dolphin ever since. My kid got to live that dream a whole lot younger than I did when I discovered that Key Largo is barely an hour's drive from Miami and an easy add-on to a Florida vacation. Continuing to Key West adds another three hours along the Overseas Highway, a drive touted as one of the most beautiful in the country, stretching over water for seven straight miles at one point.
Our dolphin encounter was without question the highlight of our trip; we participated in both a structured swim (in which dolphins performed tricks around us) and an unstructured one (just the two of us and the dolphins). The second was our favorite, as it followed the whims of the dolphins. We were given tips by trainers on what sort of behavior would attract our finned hosts to us, and my son's deep dives drew our adolescent dolphin pair to swim along with him on either side, making him—as he said—a part of their pod. (He was also lucky that they were curious about his disposable camera.) The Marine Mammal Protection Act doesn't allow for human interaction with dolphins in the wild, so commercial dolphin encounters, like the one we did at Dolphins Plus, take place with dolphins born in captivity, or with rescued ones. More than just a tourist operation, though, these facilities also conduct research and educate the public; we learned some fascinating things about dolphin language, in between grinning from ear to ear.
And when our dolphin day was done, we found plenty more to keep us busy. In fact, we barely put a dent in the list that follows: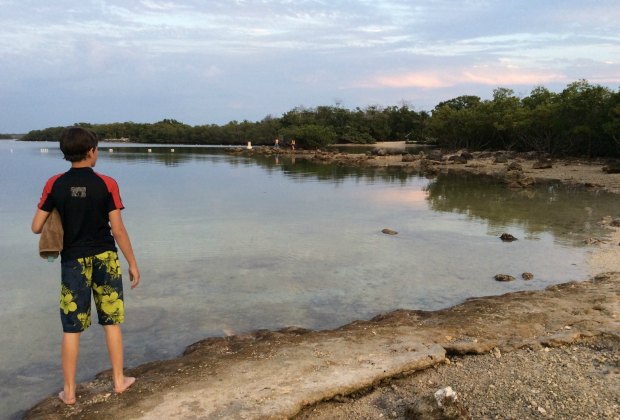 John Pennekamp Coral Reef State Park on Key Largo
Key Largo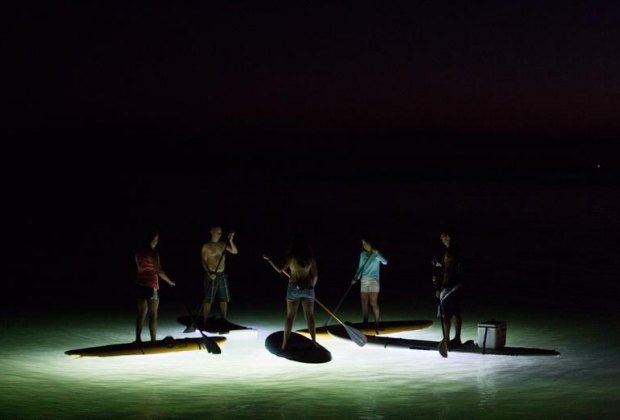 Night Paddle on Key West - Photo by Bay Paddle Sports
Middle Keys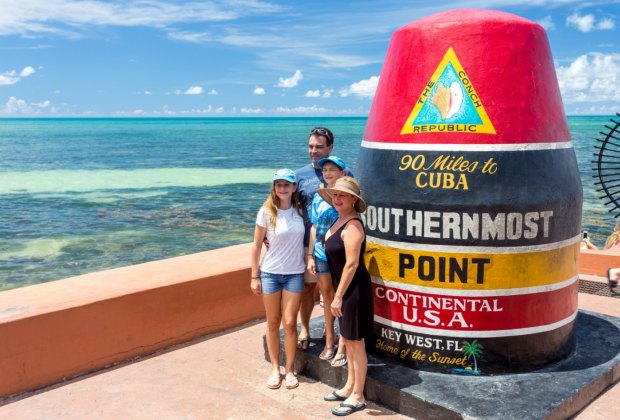 Photo by Laurence Norah/Florida Keys News Bureau
Key West
Photos by the author unless otherwise noted.
Originally published September 3, 2016