Top Things To Do in Miami & South Florida this Weekend: Art Lit, Greek Fest, and Tri-Rail Fun Day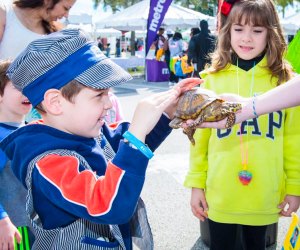 Looking for the best things to do in Miami and South Florida this weekend? Here are some family-friendly events and activities to add to your list this weekend!
What a weekend we had of rain in South Florida. I bet many of you stayed inside to stay dry! So who's ready to get outside and enjoy better weather? This weekend the weather is looking great so head to our calendar filled with events and choose your favorite. Want to feel the love for Valentines Day? The Broward Mall is having their Valentine's Bash where you can listen to local live music, and make arts & crafts. Do you enjoy playing Bingo? You can also celebrate Valentine's Day with Bingo and a craft in Miramar. Renew friendships, make new ones, celebrate native arts and culture complete with wildlife shows, drumming competition and exhibition dancing at the Seminole Tribal Fair and Pow Wow. Pick something sweet like strawberries with your loved ones while also getting to enjoy live music and special events at the Ripe "Redland" Festival.
We've got more ideas to entertain the kiddos (and save some money) in our Free Museum Days & Free Admission Days Near Miami article. Make a day of it with the kiddos by taking a Ride Aboard the Brightline to Miami for a trip of a lifetime.
As always, if you have an event you think we should check out, feel free to e-mail us. Don't forget to bookmark this page and share with a friend!
More Things to Do in Miami this Week with Kids: