Best Free and Affordable Summer Camps in Miami, Fort Lauderdale, and West Palm Beach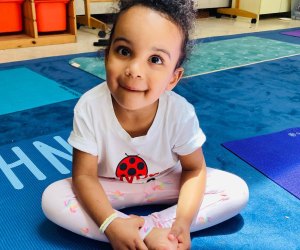 2/25/23
- By
Lindsey Scannell
Sending children to summer camp can add up, so finding an affordable summer camp in Miami and South Florida that also excites kids is a rarity. We have compiled a list of fun, affordable camps in South Florida that kids will love for the activities, and parents will love for the cost. Summer is fast approaching, and keeping kids busy, happy, and engaged is crucial when getting them through the Florida heat.
For more awesome summer camp ideas, check out our Guide to Summer Day Camps in Miami & Fort Lauderdale! And make summer travel plans by visiting our Florida Family Vacation Guide to get creative ideas about hotels, restaurants, activities, and more in the area.
Free and Affordable Camps for Kids in South Florida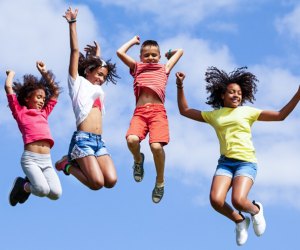 Free summer camp makes everyone jump for joy! Photo courtesy of Broward County Municipal Services
Free
June 20-August 11, 2023
The Broward County Summer Recreation Program, for kids ages 6-17, takes place at all of the county parks​. Kids get to learn, develop, and play as well as have access to a wide range of experiences, including exposure to the arts, cultures, sports, field trips, STEM activities, New Starz Talent Showcase Festival, nutrition, physical activity, guest speakers, and more. This program also has before- and after-care options.
$275 per week (purchase all eight weeks and receive 10 percent discount; additional discount for siblings)
June 5-July 28, 2023
This summer camp is for children ages 3-10 years old (young ones must be fully potty trained). The camp day runs 9am-3pm and offers after-care for summer campers until 6pm. Kids enjoy yoga, arts and crafts, dance, water play, and more activities.

Kids discover so much during a fun summer spent at the YMCA of South Florida. Photo courtesy of the venue
Starting at $200 per week
June 12-August 18, 2023 for Broward County; June 12-August 11, 2023 for Miami-Dade County; May 29-August 4, 2023 for Monroe County
Many South Florida YMCA locations offer summer day camps for kids in kindergarten through eighth grade. Y camp focuses on building self-esteem, confidence, and social skills while increasing independence and being more aware of health and wellness. Kids enjoy weekly themed activities including STEAM projects, arts and crafts, sports, swimming, Y bikes program, and other recreational activities. Campers also get to participate in on- and off-site field trips.
$125 per week
June 5-July 1, 2023 (No camp June 19 and July 4)
Palm Beach County Parks and Recreation, in partnership with Faith's Place Center for the Arts Education, Inc., offers a summer camp option at the Westgate Recreation Center in West Palm Beach. Faith's Place Center for Arts Education, Inc. is an arts enrichment program featuring the fine arts in the form of strings, dance, percussion, brass, and woodwind instruments. They also have a sports component including basketball, baseball, and soccer incorporated into the camp day. Breakfast and lunch provided. Scholarships are available for those who qualify through the Palm Beach County Youth Services Department.

Camp Manatee campers perform science experiments, take environmental field trips, and more. Photo courtesy of Miami-Dade County
$45-$200 per week (depending on program; siblings receive discount)
June 13-August 12, 2023
Located at parks throughout the Miami-Dade County, these summer camps are open 9am-5pm and offer early drop-off and late pick-up options, making this a great Miami camp option for working parents. The general program camps (ages 6-14) focus on a variety of activities from fitness, sports, arts, games, and field trips, while providing a supervised and safe environment for the kids.
Kids can select specialized program camps to discover new interests and focus on talents, in subjects like golf, cheerleading, nature, creative arts, and more. Noted programs to mention include Fishing Camp (developed with the Florida Fish and Wildlife Commission), Camp Manatee, Junior Golf Camp, Girls Empowerment and Mentoring (G.E.M.) Arts Camp for Girls, and more.
About $200 per week
Various dates
BGCBC summer camps have locations throughout South Florida. Children must be between the ages of 6 and 18 and members of Boys & Girls Club to attend (membership costs $15 per year). The summer camp offers sports, arts and crafts, academic enhancement, technology, and swimming. Camps run 8:30am-5:30pm and include lunch and snacks. Financial assistance is available.
Registration fee $250 (residents); $400 (non-residents)
Various dates
Part of the Summer Youth Cultural Enrichment Program through the Human Services Department, the Hepburn Center Summer Camp Program operates camp from June to August for kids in VPK-8th grade. Activities include academic studies, swimming lessons, field trips, arts and crafts, dance, and more. Camp runs 8am-5:30pm