Christmas Weekend Things To Do in Miami & South Florida: Lights, Santa, Reindeer, & Mermaids!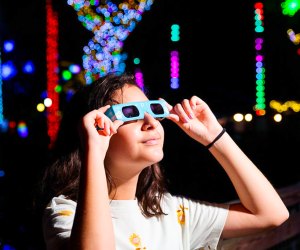 Merry Christmas! The holidays have arrived, and we are in full celebration mode. This is the time to gather your family together and head to one of the many festive events on our calendar for a happy Hanukkah, Christmas, Kwanzaa weekend. Continue the Santa and reindeer fun at a scavenger hunt (with prizes!) at A Very Merry Garden. Squeeze in some last minute shopping or just indulge in festive spirit being Merry in Mizner Park with roaming performers. And Zoo Lights Miami has one million bright and dazzling tree lights, a 26-foot LED holiday tree, animal visits, and Santa making a few last appearances.
Check out all our picks for this holiday weekend, including more things open on Christmas Day than you might have thought!
More Things To Do in Miami this Week with Kids: