The Top Baby Names of the Next Decade Are Here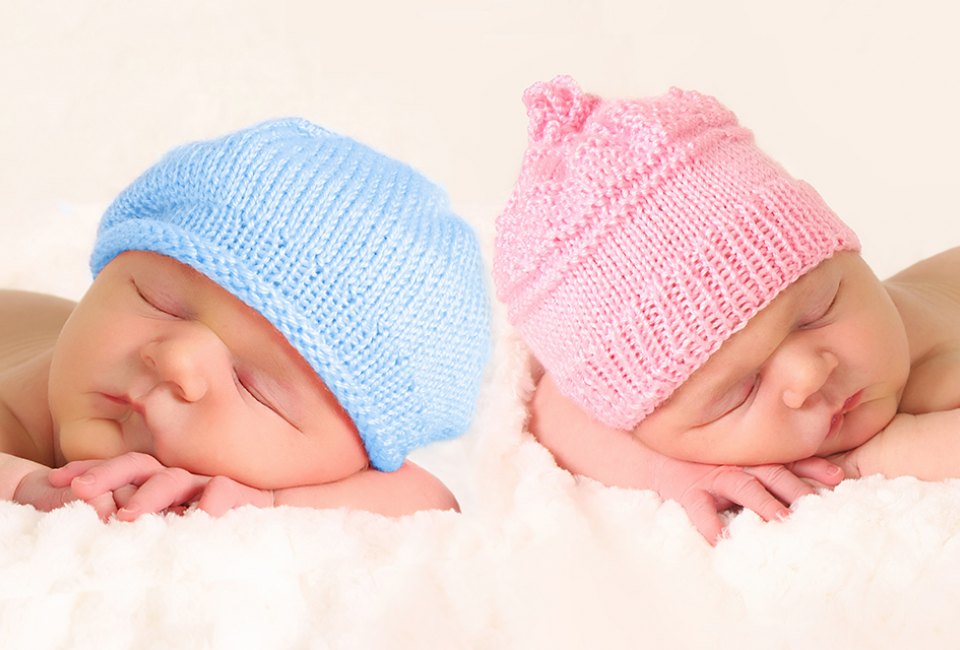 11/13/18
- By
Sally Chaffin Brooks
Doesn't everyone wish for a crystal ball during the baby naming process? Aren't we all looking for that perfectly unique but not too weird baby name? Just us?
Well, Nameberry.com just released its list of the baby names it expects to be the most popular in 2028. So get ready all you expecting parents! Pull up a chair and scroll through this futuristic list to see which baby girl and baby boy names are rising to the top in the next decade—and which are tanking. For those who have already gone through the baby naming milestone, Nameberry's list might just give you a hint as to whether or not your little Olivia or Oliver will be sitting next to half a dozen other kids who share their name come schooltime.
So, what will be the most popular baby names 10 years from now? The top 10 girls' names include the current favorites of Charlotte, Amelia, Emma, Olivia, Evelyn, Mia, and Ava, with newcomers Harper, Aria, and Sofia joining the top ranks. The top 10 boys' list has more new entries. Mateo, Maverick, Lincoln, Lucas, Henry, Theodore, and Jaxon join this current year's top 10 regulars Liam, Noah, and Oliver. (See below for the full top 25 ranking of each.)
Many of the top names are pulled straight from popular culture, such as Princess Charlotte's name, and Aria (a character on both Pretty Little Liars and Game of Thrones, although the latter is spelled differently). Others seem to demonstrate a continued preference for a return of the old classics, such as Emma, Evelyn, Henry, and Theodore.
Nameberry created this lovely portal into the baby-naming future in honor of the baby name website's 10th anniversary. It came up with the list with a little bit of math, according to Pamela Redmond Satran, Nameberry's founder, whom we spoke with over email.
"We created an algorithm that tracked the trajectories of all the names used in the U.S. over the past 10 years, based on social security data, and used that to predict the trajectories of the next 10," she said.
Satran told us that this new crop of boys' names in the top 10 surprised her the most. "In the past, the most popular boys' names have been more traditional than the top girls' names, and have moved up and down the ladder more slowly, often remaining in the top 10 for 50+ years," she explained. "The biggest surprise in our rankings was that the boys' names were shifting places at the top more quickly and that the most popular boys' names included several new and unconventional choices, such as Maverick, the ultimate indie baby name."
RELATED: How to Pick a Daycare You Actually Love
Other fun trends that the list reveals? For those who love a gender-neutral baby name, Nameberry predicts that Avery, Quinn, Sawyer, Parker, Nova, and Charlie will be the top unisex names in 2028.
If you're looking for a name on the rise, Nameberry says that the following baby names will double in popularity by 2028: Kinsley, Paisley, Eleanor, Everly, Hadley, Arya, Iris, Londyn, Anastasia, and Eloise for girls, and Easton, Jameson, Jaxson, Ezra, Declan, Kyrie, Silas, Waylon, Luca, and Messiah for boys.
If you root for an underdog, Lavender and Aydin sit in last place at number 1000 on this popular baby name list.
See below for the top 25 names in each gender, or you can search the full list of top 1,000 baby names in 2028 for more naming inspo.
Top 25 Names in 2028
Girls
1. Charlotte
2. Amelia
3. Harper
4. Emma
5. Olivia
6. Evelyn
7. Mia
8. Aria
9. Ava
10. Sofia
11. Avery
12. Penelope
13. Mila
14. Scarlett
15. Kinsley
16. Camila
17. Paisley
18. Nora
19. Emilia
20. Eleanor
21. Zoey
22. Everly
23. Isabella
24. Hazel
25. Violet
Boys
1. Liam
2. Mateo
3. Maverick
4. Noah
5. Lincoln
6. Lucas
7. Henry
8. Theodore
9. Jaxon
10. Oliver
11. Carter
12. Benjamin
13. Wyatt
14. Leo
15. James
16. Easton
17. Greyson
18. Elijah
19. Jackson
20. William
21. Levi
22. Hudson
23. Jameson
24. Jaxson
25. Jace

Sign up for our free
newsletters.
Mommy Poppins is a family activity website that helps people find things to do with kids.
©
2023
MommyPoppins. All Rights Reserved.
mp-prod4-v4.32.99
We use cookies and other data collection technologies to provide the best experience for our customers.
Learn More