New Victory Theater 2014-15 Season Highlights: The Best Family Shows for NYC Kids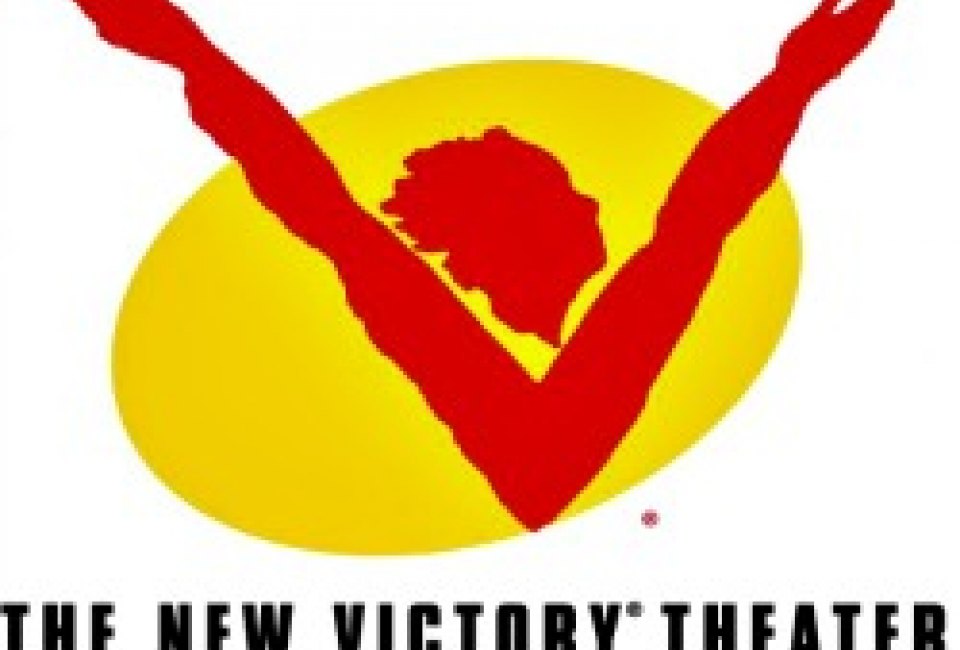 9/15/14
- By
Raven Snook
For years, I've had a serious addiction that I've now passed on to my daughter: We both can't get enough of live theater (hey, there are worse things to inherit). Thankfully, we live in NYC, where shows are plentiful both on Broadway and Off, plus there are many theater companies mounting eclectic productions specifically for family audiences.

The award-winning New Victory Theater in Times Square is one of the best of the bunch. I've been taking my nine-year-old daughter there since she was a toddler, because the New Vic consistently offers entertaining and engaging shows for all ages, from babies to grown-ups, at reasonable prices (tickets typically top out at $38). But the New Victory is much more than just a place to go see a show. Through a range of interactive educational activities like performance workshops and camps, and pre- and post-show programming, the organization is raising the next generation of theatergoers.

For the second year in a row, we here at Mommy Poppins are proud to be partnering with the New Victory Theater. Throughout the season, we'll be giving you access to its incredible lineup of shows, ticket discounts and a pair of exclusive events for Mommy Poppins readers. We kick off our partnership with a preview of the New Victory's 2014-2015 season, including show recommendations for every age and stage, tips on how to save money on tickets, video clips from the upcoming productions and details about enriching programs that may be under your radar.
Unless otherwise specified, all performances take place at the New Victory Theater on 42nd Street, and tickets range from $15 for the balcony (I've sat up there, no nosebleeds!) to $38 for the orchestra. If you order tickets to three or more shows, you automatically become a New Victory member, which means you save 35% on tickets, 30% on workshops, 10% on camps and enjoy unlimited free date changes. You also receive invites to Work-in-Progress showings by New Victory LabWorks Resident Artists so you can get sneak peek at the future of family theater.
There are 15 shows playing during the New Victory's 2014-15 season. As always, they come from all over the globe and represent a wide range of genres—circus, dance, drama, comedy and even immersive theater. While all of the productions look intriguing, we've picked out our best bets by age. You can find the complete lineup on the New Victory website.
Best Bets for Preschoolers
Minimón
Saturday, November 8-Sunday, November 23 at the New 42nd Street Studios. All tickets are $20. Visit the website for schedule and to buy tickets.
Ages 1-4
I have such fond memories of taking my now-nine-year-old to intimate and interactive shows specifically created for preschoolers like this one. Performed at the cozy New 42nd Street Studios (located just down the block from the New Vic), it's a much more casual theater-going experience as families plop down on pillows on the floor and tots aren't scolded if they wander. In the hour-long solo performance Minimón from Spain, a drab room transforms into a world of wonder as a dancer discovers surprises in every crack and crevice. In place of dialog, there's evocative movement, projections and music, so even pre-verbal kids should stay engaged. Afterward, youngsters can explore the set and participate in guided activities.

Babble
Wednesday, March 18-Sunday, March 29, 2015 at the New 42nd Street Studios. All tickets are $15. Visit the website for schedule and to buy tickets.
Ages 4-18 months
Theater for babies is all the rage and the New Vic is at the forefront of the phenomenon. Imported from Ireland, Babble is an age-appropriate, multisensory experience as families enter a "bubble" featuring projected seascapes and aquatic creatures, and lullabies sung in four-part harmony. The 40-minute piece was developed in conjunction with early education experts and inspires tots to coo and laugh along.

Paper Planet
Saturday, May 30-Sunday, June 7, 2015 at the Duke on 42nd Street. All tickets are $20. Visit the website for schedule and to buy tickets.
Ages 2 and up
Don't expect to sit back and relax at this interactive installation. Audiences of all ages head into an artist-made jungle full of cardboard trees and paper flowers. Families add their own creations to this immersive environment and even contribute to the soundscape by making noise when the mic comes along.
Best Bets for School-age Kids
The Old Man and the Old Moon
Friday, September 26-Monday, October 13. Visit the website for schedule and to buy tickets.
Ages 7 and up
Full disclosure: I gave this show a rave review for Time Out New York when it played Off Broadway in 2012. The brainchild of the endlessly inventive PigPen Theatre Co—a troupe of recent college grads who are equally adept at acting, singing, storytelling, puppeteering and banjo playing—this folk-rock fable chronicles the adventures of an old man who leaves his longtime job tending the moon to find his runaway wife. Since I last saw it, the show has been restaged and shortened to a tight 90 minutes. I can't wait to experience it again and I'm thrilled my daughter is now old enough to appreciate PigPen—the company's shows are deliberately paced, and full of nuanced and quiet moments, so heed the age recommendation.

The Magic Flute
Friday, November 1-Sunday, November 9. Visit the website for schedule and to buy tickets.
Ages 8 and up
If you've been wanting to introduce the kids to opera, this is the ideal opportunity. Hailing from South Africa, this colorful adaptation of Mozart's famous opera has been streamlined to two hours, and is performed in English with an orchestra of marimbas, two dozen soaring voices and a trumpet creating the sound of the titular instrument. It also incorporates elements of African myths for a multicultural take on a classic.

Cambuyón
Friday, February 6-Sunday, February 22, 2015. Visit the website for schedule and to buy tickets.
Ages 6 and up
Even boring everyday objects like crates, bottles and matchboxes can become melodious instruments once the members of this international ensemble get their hands on them. In the tradition of Stomp, this percussive production fuses tap-dance, hip-hop and drumming for a fast-paced show that will get your toes tapping and your hands clapping. Want to see it for less? Join us for a special Mommy Poppins Night on Saturday, February 14 when you can enjoy as-yet-to-be-determined activities and save 20% on tickets.
Best Bets for the Whole Family
While all New Vic offerings are great for families, certain productions are better at engaging a wide range of ages. These three shows are the ones that I think will entertain even grumpy grown-ups.

360 Allstars
Friday, November 14-Sunday, November 30. Visit the website for schedule and to buy tickets.
Ages 6 and up
Talk about an extreme mash up: This spectacle showcases seven award-winning stars in very different but equally thrilling fields. Marvel at the mad skills of a championship basketball player, BMX biker, acrobat and a pair of break-dancers, set to the pulsating rhythms of a live beat boxer. This just may be the coolest show of the bunch, so of course, we're hosting a Mommy Poppins Night on Saturday, November 22 when you can save 20% on tickets and enjoy an exclusive cookie decorating activity after the performance.

Cirque Ziva
Friday, December 5-Sunday, January 4, 2015. Tickets are $19-$55. Visit the website for schedule and to buy tickets.
Ages 5 and up
China's Golden Dragon Acrobats swing into town for the New Vic's nondenominational holiday show. Athletic feats are the focus here, like hand-to-hand and bicycle balancing, plate juggling and spinning, and aerial arts, all performed in gorgeous traditional costumes. This trailer gives you a peek at the awesome action. A great introduction to China's take on the ancient art of circus.

Catch Me
Saturday, March 28-Sunday, April 19, 2015. Visit the website for schedule and to buy tickets.
Ages 5 and up
More circus! And why not? It's an art form that crosses all cultural and language barriers. Flip FabriQue, the troupe behind this show, hails from Canada and showcases a slew of eye-popping feats including awesome aerial acts and a trampowall where the performers seem to defy gravity.
Special Pre- and Post-Show Activities
In addition to shows, the New Victory has a variety of enriching engagement programs like Busy Bees arts and crafts for preschoolers, drop-in educator-led Arts Express theater games, Try This opportunities to examine show props and design elements, and post-performance Talk-Backs. When buying tickets, check whether these programs are offered for the performance you select. Other New Victory programs of note:
New Victory Family Workshops – Throughout the season, the New Vic hosts hands-on workshops related to its shows. Offerings include dance, storytelling, circus and music as well as themed week-long camps during spring and summer breaks. My daughter has done the circus arts camp twice and loved it—she now spins plates like a pro!
TXT Marks the Spot – After select performances, ticket holders can go on a high-tech scavenger hunt throughout the theater. Armed with a map and your smartphone, you receive texts with specific challenges that you must tackle before you move on to the next step. My daughter and I have done a few and they're a blast.
Autism-Friendly Performances – In consultation with Autism Friendly Spaces, the New Vic is hosting sensory-friendly performances of select shows featuring quiet areas in the lobby, specially trained staff, an activity corner, fidget toys, reduced sound levels and only partially dimmed houselights. Families can even "meet their seats" ahead of time. Find the complete list of autism-friendly performances on the New Victory's website.
Education Partnership Program – My daughter's school is lucky enough to be part of this incredible program. For a small annual fee, teachers can book tickets to shows at a tremendous discount (just $2 for students, $5 for chaperons) and enjoy related in-school workshops at no additional cost. As you can imagine, the program has a wait list. But if you're interested in trying to sign up your school, you can apply online.
Places featured in this article: