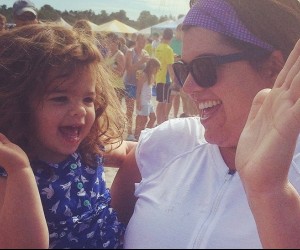 Family Fun Runs Around Fairfield County
Before it's time to hibernate for the winter, find some time to enjoy the perfect running weather this October in Connecticut. Family friendly fun runs are a great way to get the entire family involved in a little bit of physical activity. No matter what your skill level, there is a little something for everyone around Fairfield County this month.
SoNo Half Marathon & 5K
October 17
This is the first year of the SoNo Half Marathon & 5K. Your kids can join in the inaugural fun by participating in a variety of young runner events. There is a 100 yard dash for 3-5 year olds, a ½ mile run for 6-8 year olds, and a 1 mile run for 9-12 year olds. All participants will receive a t-shirt, kid approved goodie bag, and a finisher's medal! While you are waiting for mom or dad to finish up their 5K or Half Marathon can enjoy arts and crafts, face painting, balloon animals, and more.
Where The Wild Things Run
October 18
Runners, joggers, and walkers are all welcome to participate in the Where the Wild Things Run. This unique course is 90% trails. Test your running skills on a mix of groomed and rugged trails, narrow bridges and boardwalks. This course is not stroller friendly. There is a Kids Fun Run appropriate for children of all ages.
Great Pumpkin Classic
October 18
Join runners and walkers for the 25th Anniversary of the Great Pumpkin Classic. Featuring a 5K Run, 2 Mile Walk, and a Kids Fun Run, this event has a little something for everyone. There will be a variety of giveaways that day including a 25th anniversary mug for the first 750 registered runners, a gift bag, and t-shirts to those that register before 10/8.
Ghost & Goblin Fun Run
October 24
Get in the Halloween spirit, and wear your costume to the Ghost & Goblin 5K Walk/Run and Kids Fun Run. Enjoy a flat loop course around scenic Sherwood Island State Park. For those 12 and under there are also two Kids Fun Runs to pick from: a 100M heat and a ¼M heat. Refreshments will be provided before and after the race. Everyone who pre-registers will receive a free t-shirt.
Reservoir Run Half Marathon
October 25
Right after the half-marathon runners start their course, the kids will start their run around the Weston High School track. This race is free to all who participate. There are two divisions of runners: 9 and under and 10-13 years. Everyone who finishes the race will receive a ribbon.