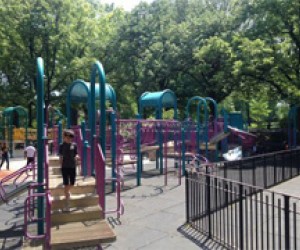 10 Places to Play in Prospect Heights: Billiards, Chess & Old-Fashioned Playgrounds
I've had a blast exploring Prospect Heights with my kids and getting to experience all this sweet Brooklyn neighborhood has to offer. From kid-friendly restaurants to family activities, it's got attractions for all ages. We continue our month-long spotlight on the area with a roundup of our top 10 places to play in Prospect Heights, both indoors and outside, from parks and gardens to chess and billiards.
Indoor Play
Brooklyn Museum
200 Eastern Parkway at Washington Avenue
With all the wonderful FREE and inexpensive family programs, this world-class museum is a must-see for locals and visitors alike. No-cost First Saturdays take place the first Saturday evening of every month, and include access to exhibits, live music and fun activities for all ages. Meet the Museum is a terrific introduction to art for 2- to 3-year-olds and their parents. Sessions are held in the fall, winter and spring, and center around music and art-making. My family loves Arty Facts, which involves exploring an exhibit with your 4- to 7-year-old and then heading to the studio for some hands-on creative fun. And once a month, the museum offers a FREE Teen Night when adolescents can enjoy music, make art and meet their peers. Check out the full list of educational programs on the museum's website.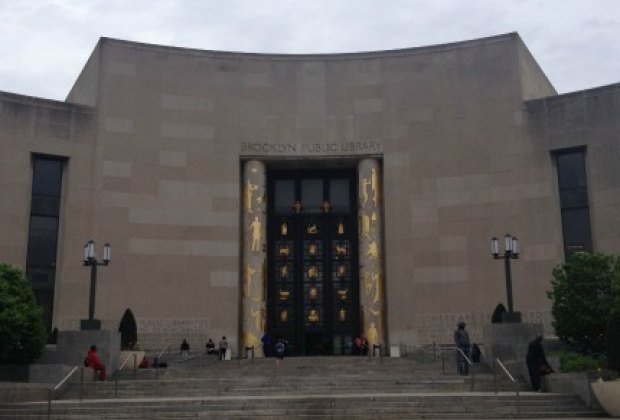 Enjoy awesome programs at the central branch of the Brooklyn Public Library.
Central Branch of the Brooklyn Public Library
10 Grand Army Plaza at Flatbush Avenue
A true destination library, this gorgeous Art Deco building has over 1 million titles to peruse along with excellent FREE programs for kids of all ages, including storytimes and playtimes so popular, regulars start lining up for tickets at the Children's Reference Desk well in advance. This branch is also home to the Dweck Center, which offers no-cost Saturday Family Programs featuring live entertainment. Check out the calendar of events to see what's happening at this culture spot.
Lava
524 Bergen Street between Carlton and Sixth Avenues
At Lava, kids can learn to defy gravity. Taught by working performers, the classes explore movement through trapeze and acrobatics. Lava offers a FREE weekly drop-in Community Class for ages 5 to 12, and what a thrill it is!
Ocean's 8 at Brownstone Billiards
308 Flatbush Avenue between Park and Sterling Places
Long gone are the days of dark and dingy pool halls free of children. During daytime hours, Ocean's 8 welcomes all ages (provided the kids are properly supervised). There are 30 pool tables along with a handful of Ping-Pong tables and bowling lanes. While Ocean's 8 is on the other side of Flatbush Avenue and therefore technically in Park Slope, this pool hall is too good not to mention.
New York Chess & Games
192 Flatbush Avenue Between Dean and Bergen Streets
Watching a 3-year-old skillfully play chess is a sight to behold and one you might find at New York Chess & Games. These folks are serious about chess and offer private and group lessons, as well as after-school programs and summer camps. For a small fee, New York Chess & Games has trial classes if your little one is new to the game.
Outdoor Play
Mount Prospect Park
150 Eastern Parkway between the central branch of the Brooklyn Public Library and the Brooklyn Museum
This glorious park is the second highest point in Brooklyn, and boasts two awesome playgrounds (with a water feature in between), and a field surrounded by big, old trees that's perfect for picnics. And the best part is it's never packed! Children of all ages can enjoy the play structures and parents appreciate the abundance of benches and shade.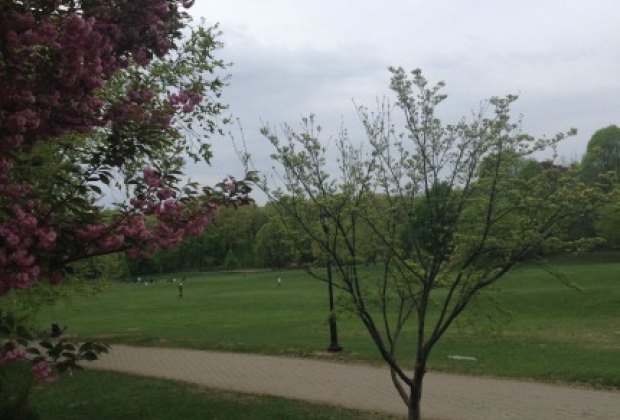 Enjoy an afternoon in beautiful Prospect Park.
Prospect Park
The northern section of this magnificent green space is located on the edge of Prospect Heights. Grand Army Plaza is the formal entrance to the park, and offers lovely walking paths and archways under which your kids can run and echo. Experience Brooklyn at its best with a day spent playing Frisbee and relaxing in Long Meadow with your family.
Brooklyn Botanic Garden
990 Washington Avenue adjacent to Brooklyn Museum
This century-old garden offers wonderful family programs that make learning about the natural world fun and interactive. Seasonal Highlights Guided Tours are offered with general admission, unless you visit on Tuesdays or Saturday mornings when entrance is completely FREE. Check out the recently expanded Discovery Garden or take the kids on an interactive Family Nature Adventure Walk with the incredibly friendly and knowledgeable staff. Find out more about the garden's family programming on the website.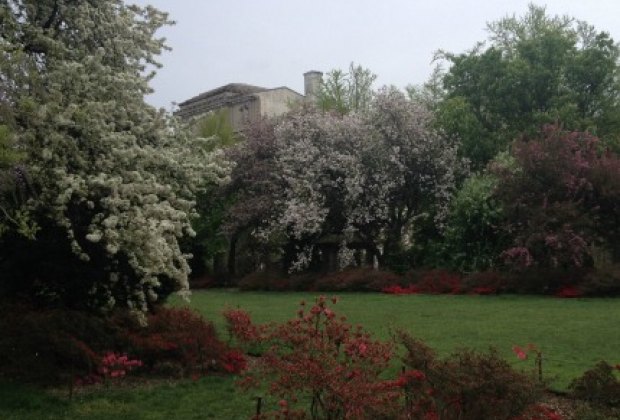 Brooklyn Botanic Garden: a magical place to learn and discover
Underhill Playground
Underhill Avenue between Prospect and Park Places
This is a sweet neighborhood playground where people know each other and the kids are sure to have a blast. The play structures can support children of various ages, and the water feature in the middle makes kids scream with delight. There are also benches, a bathroom and some shade.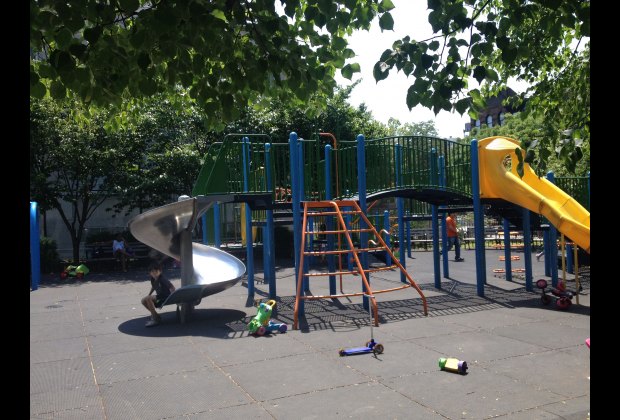 Spend a fun-filled afternoon at Underhill Playground.
Dean Playground
From Dean to Bergen Streets between Carlton and Sixth Avenues
This huge playground attracts kids on scooters, but little ones can stay safely out of their way on a pair of fun climbing structures. It also boasts basketball and handball courts, along with benches and shade for grown-ups, too.
Read all of our posts about exploring Prospect Heights with kids.