25 Kid-Friendly Adventures in New London County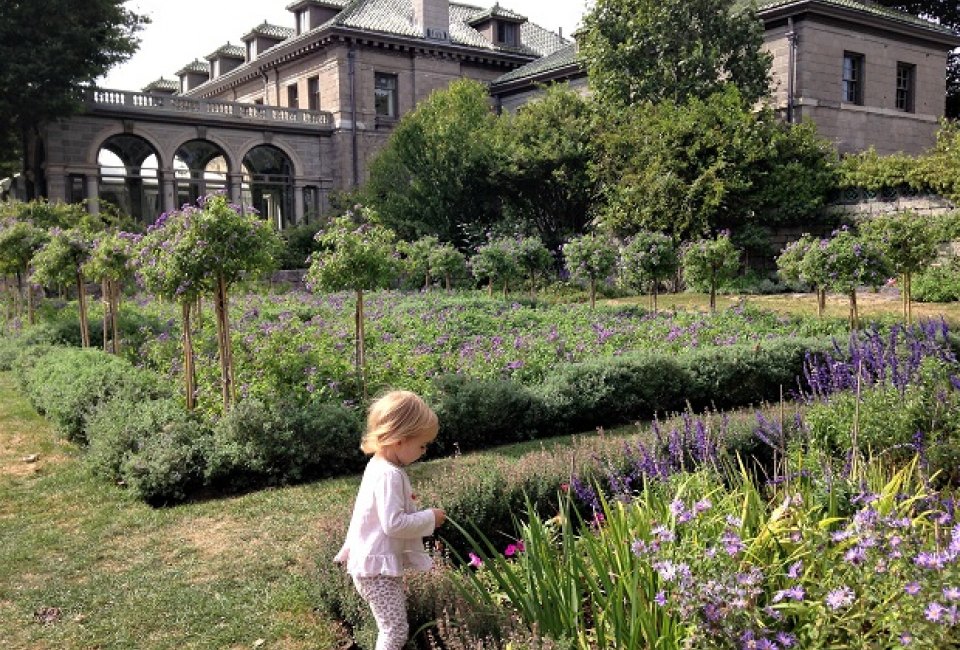 12/5/15
- By
Mary Beth Lawlor
From awesome old-fashioned ice cream shops to great places for skating, fishing, and family hikes, plenty of family-friendly activities await in New London County. Whether you play at the children's museum, interact with beluga whales at Mystic Aquarium, relax on sandy beaches, or pitch a tent and roast marshmallows under the stars, no matter where you end up, at least 25 family-friendly adventures await. Beautiful year-round, this area of the state is especially lovely during the summer and fall.
25 Things To Do with Kids in New London County
1. Let your imagination soar and get your giggles on at the Children's Museum of Southeastern Connecticut in beautiful Niantic.

2. Head over to Mystic for a great nature hike at the Denison Pequotsepos Nature Center and learn about local wildlife in the natural history museum.

3. Whether you are craving blueberries, apples, or searching for the perfect pumpkin, Scott's Yankee Farmer in East Lyme makes for a fun destination that lets you pick your own fruit.

4. Cool off in Colchester at the Recreation Complex's Spray Park.

5. Experience the first nuclear powered submarine at the Submarine Force Museum in Groton. Admission is free and children love exploring the spaces where the crew lived and worked during long voyages at sea.

6. Take a self-guided tour and admire more than 1,300 trees that adorn the grounds of the Connecticut College Arboretum in New London.

7. Drop in for painting lessons or peruse the latest exhibitions at the Florence Griswold Museum in Old Lyme. Another place for artistic adventures is the Lyman Allyn Art Museum in New London.

8. Camp by the beach at Rocky Neck State Park in East Lyme or just spend the day watching children play in the calm waters. Another great beach outing awaits at Ocean Beach Park in New London.

9. Soak up the sun and coastline views during a day trip on a ship with Mystic Whaler Cruises in New London (ages 5 and up).

10. Visit NASCAR and enjoy an action-packed evening of racing at the Speedbowl in Waterford.

11. Take a journey through time and learn about Native American culture and natural history at the Mashantucket Pequot Museum and Research Center in Mashantucket.

12. Enjoy a morning at the beach at McCook Point Park and an afternoon on Main Street in Niantic. Don't forget to pick up a delicious treat at Gumdrops & Lollipops, an adorable 1950s style diner.

13. Explore the Connecticut coastline and go wildlife viewing on Long Island Sound at Bluff Point State Park in Groton. If you're feeling adventurous, bring along the mountain bikes.

14. Observe an authentic water-powered 19th century sawmill (open only in the spring and fall) in Ledyard.

15. If you have a little history buff, head to Fort Trumbull in New London and Fort Griswold in Groton.
16. Become a mariner for the day and drop your anchor at Mystic Seaport in Mystic. Between the historic buildings, grand ships, and children's play museum, a day here barely suffices.
17. Enjoy some British deliciousness at Alice in the Village Tea Room in Mystic. Just across the street, you will find Mystic Aquarium, a family-favorite for watching beluga whales, exploring the touch-tank, or examining sharks.
18. Catch a family-friendly show in Old Saybrook at the Katharine Hepburn Theater, which features a children's series throughout the year. The Garde Arts Center in New London also features children's theater productions.
19. Learn about the Battle of 1812 and climb inside a replica of the first American submarine at the Connecticut River Museum in Essex.
20. Get up close to at The Dinosaur Place at Nature's Art Village in Montville, one of a few places in the state where dinosaurs are found.
21. Lace up your roller skates and let loose at Galaxy Roller Rink in Groton.
22. Take the kids to Mohegan Sun in Uncasville. No, really, it's okay. They will have a lot of fun at Kids Quest.
23. Make new friends at one of the many amazing playgrounds and skate parks found in New London County.
24. Indulge your sweet tooth at one of the Best Ice Cream Shops in the area.
25. Fly a kite, admire the gardens, or take a tour of the mansion (on weekends) at Harkness Memorial State Park in Waterford.

Photo Credit: Photo Courtesy of Clementina Verge
Originally published 7/5/2012.

Sign up for our free
newsletters.
Mommy Poppins is a family activity website that helps people find things to do with kids.
©
2023
MommyPoppins. All Rights Reserved.
mp-prod4-v4.32.99
Sign up for the Mommy Poppins Newsletter today!
i