Things to Do in Kent, Connecticut with Kids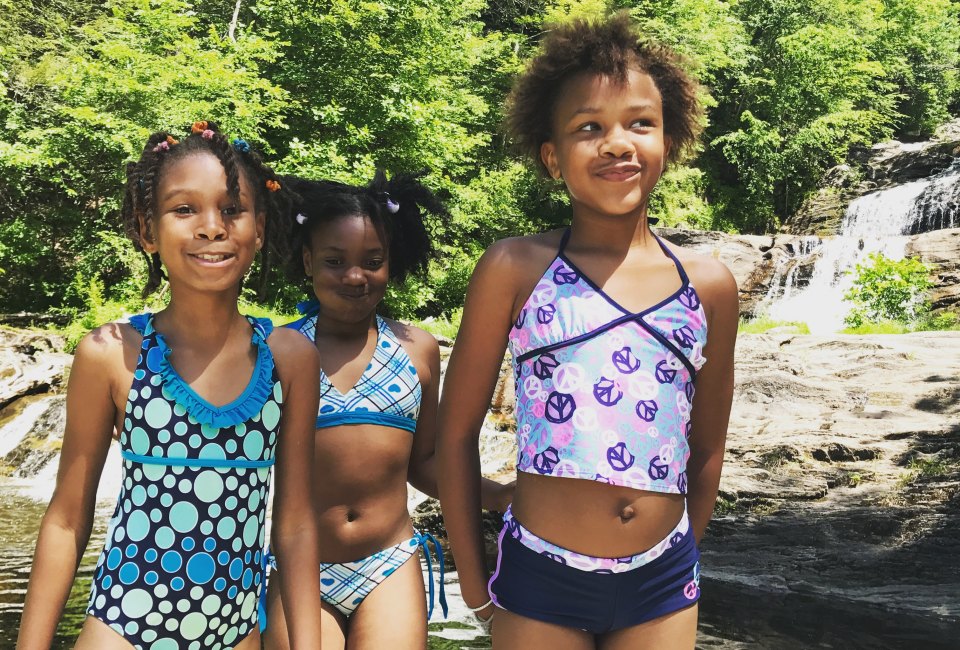 4/22/18
- By
Mary Beth Lawlor
When the kids are bored and in the mood to explore, it's time to take a daytrip. Hop in the car and visit one of the great little villages that abound in CT. Kent is a small village not too far from the NY state border in Litchfield County. It offers quaint museums, natural beauty and an abundance of restaurants. Read on for our insider's suggestions on what to do with kids while visiting Kent.
This is a full day trip suggestion. If you only have a couple of hours head to the village center and skip Kent Falls and the Museum, or vice versa. Once you arrive in the village, the Kent Memorial Library is a nice stop with little ones. They have a sweet junior room with a train set, puppet stand and beanbags to make children feel right at home. If you time it right, you can join in during a story hour.
When ready for lunch I recommend JP Gifford's Market, The Villager, or Panini's. JP Gifford's Market has top quality gourmet food and a casual outdoor seating area. A favorite of the locals and an easy walk for the boarding students at the Kent School, it's always buzzing. Truffle fries and the chicken curry wrap are two of my favorites. They have excellent baked items, fresh salads, and sandwiches. If that's too gourmet for the kiddies you can walk down and enjoy the grassy area at Panini Cafe. Panini's favorites are their meatball sandwiches, their soups, and gelato. If you are looking for a nicer sit down dining experience, Swyft is a high end wood fired pizza restaurant right on Main Street with an outdoor patio.
In the Kent Village Barns Shopping Center there are also some great art galleries, including RT Facts, a beautiful space full of custom and antique furniture. Wherever you have lunch, save room for desert. Annie Bananie Ice Cream Shop, part of Backcountry Outfitters, is a comfortable place to sit down and enjoy locally-made, all-natural ice cream from SoCo Creamery. They also serve hot dogs in case Jimmy didn't eat his lunch! When in the mood for chocolate, Kent Coffee and Chocolate will give you your fix. Plenty of outdoor seating, their salted chocolate covered caramels are dangerously delicious.
Once done exploring the village of Kent head north to visit a replica of a pioneer cabin as described by Eric Sloane in 1805 at the Sloane-Stanley Museum & Kent Iron Furnace. There's also a 1925 steam locomotive at the CT Antique Machinery Museum right next to the Sloane-Stanley Museum. After getting a bit of history and culture in, head 5 miles north on route 7 to Kent Falls, a famous 250 foot cascading waterfall. The trail to the top is steep but professionally graded with handrails and a clear walkway with multiple lookouts. At the base of the Falls there is a large grassy area perfect for playing a game of soccer or lying on a picnic blanket for a nap after a long day of adventure!
For more summer fun in Litchfield County check out: 20 Family Friendly Day Activities in Litchfield County, CT and our Litchfield County Family Summer Events Guide.
Originally published 6/2/11.
Sign up for the Mommy Poppins Newsletter today!
i