Free and Cheap Afterschool Programs for Atlanta Kids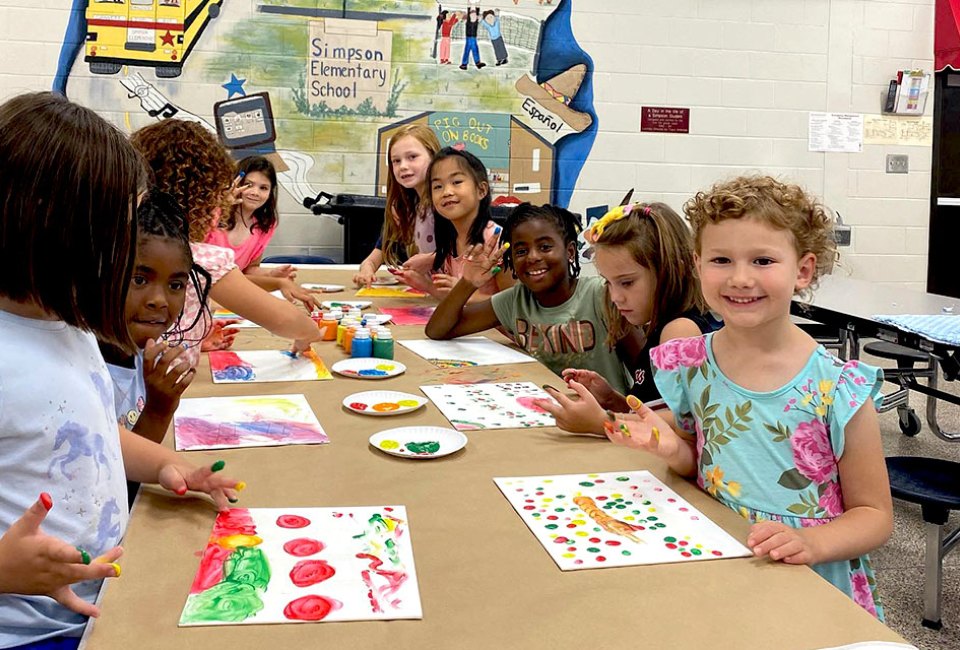 8/20/23
- By
Rebecca Ruffin Leffler
Afterschool programs provide safe solutions by keeping kids mentally stimulated, providing homework assistance, and allowing social interaction among peers in a supervised environment. Atlanta afterschool programs also help parents with the daunting process of juggling kids' school schedules with work schedules.
To make this process simpler, we've rounded up cheap afterschool programs (some of which are FREE) for kids and teens all around the Atlanta area. Some of these afterschool options, including programs offered through school districts and non-profit organizations, provide transportation to a central location.
Need more awesome ideas about where to take the best swimming classes, dance classes, and more? Take a look at our Atlanta Classes Guide for insight into our favorite local learning spots. Since fall is just around the corner, sign up for our FREE Mommy Poppins newsletters to stay up-to-date on all the best Atlanta activities.

The Boys & Girls Club of Metro Atlanta runs the largest afterschool program in the Atlanta area.
Free and Cheap Afterschool Programs in Atlanta
Cost: Free for low-income families
Founded in 1992, AASA provides enriching afterschool programs for middle school students. Participants learn healthy eating habits, attend field trips, explore career opportunities, and engage in the arts. Through a partnership with Georgia State University, each session ends with a hot meal.
Cost: $60 per week plus $25 registration fee
Focusing on academic, cultural, and sports enrichment, ASEDP provides programs at over 40 elementary schools in the DeKalb County School District from 2:30-6:30pm. The program provides sibling discounts and serves kids in Pre-K through 8th grade.
Cost: Free for those who meet income eligibility requirements
Agape's free afterschool program offers mentoring, homework help, recreation, and a hot meal for 200 elementary and middle school kids. The program, designed for Atlanta Public School students qualifying for the free and reduced lunch program, provides free transportation to and from the newly-built center.
Cost: Free (club dues $85-$285 per semester based on income); no dues needed for high school teens
Founded in 1939, BGCMA offers one of the largest afterschool programs through 25 local clubs across 10 counties in the Atlanta area. The afterschool programs vary by club but each incorporates academics, health, and character development for kids ages 6-18. Check your local club to see if bus transportation ($25 fee) is provided.
Cost: $35/week for Atlanta residents; $110/week for non-residents; teen program free with $5 registration fee
Through Atlanta Parks and Recreation, Centers of Hope offers afterschool programs for kids ages 5-12 at over 15 centers. Kids enjoy time for play, snacks, homework assistance, and a meal. The Atlanta Teen Leaders Program, offered at 10 recreation centers, is a free program for teens 13-18 that provides career and college guidance, leadership training, a gym, athletics, and a computer lab every weekday from 2:30-7:30pm. There is a one-time registration fee of $5.
Cost: $10 per day with one time $10 registration fee; scholarships available
Douglas County students enrolled in a public elementary school can attend the afterschool program from 2:45-6pm. Students can do homework and enjoy group activities including story time, recreation, and snack.
Cost: Free for those who meet income eligibility requirements; increases on a sliding scale
East Atlanta Kids Club offers STEAM-based programming to at-risk youth in southeast Atlanta. Kids in elementary school can attend Monday-Thursday at the Brownwood Park Recreation Center. In addition to homework assistance and recreational activities, the program offers field trips, guest speakers, and mentors. The non-profit also hosts a Teen Club that meets twice a week for kids in middle school.
Cost: $65/week, billed monthly with $110 registration fee and $55 supply fee
Founded by two moms with early childhood development experience, GASP provides afterschool programs until 6:30pm at 13 elementary schools. Parents love that their kids don't have to leave school and they get their homework finished. Kids especially enjoy interactive activities such as arts and crafts, sports, and karaoke. Enrichments, including martial arts, music, and foreign language, can be added for an additional cost.
Cost: $65/week per child with $150 registration fee
I'Raise provides educational and parent support, resources, and programs to families and children of color. The afterschool activities for grades K-8 inspire kids to try new things, in subjects like podcasting, technical theater, stage production, social media, creative writing, dance, and more.
LaAmistad – Multiple Locations
Cost: Free for eligible students
LaAmistad provides FREE afterschool programs at 11 schools and churches for kids identifying as Hispanic or Latino and who qualify for the free and reduced lunch program. Trained volunteers assist students with academics while incorporating fun activities and cultural enrichment. Through the parent partnership, the non-profit encourages parents to take English classes and attend monthly parenting workshops.
Cost: $37/week
If you live in DeKalb County, check out the LEAP afterschool program for kids ages 5-13 offered through DeKalb County Recreation, Parks, and Cultural Affairs. Located at nine recreation centers, the program offers tutoring, play, exercise, and more every weekday 2:30-6:30pm.
Cost: $10/day with $20 registration fee
Marietta Community School offers programs before and after school at all City of Marietta elementary schools. The afterschool program runs every weekday 3:30-6:30pm and incorporates games, outdoor sports, snacks, and homework help. Additionally, you only pay only for the days your child attends the afterschool program.

Marietta Police Athletic League (PAL) offers homework help plus lots of engaging physical activities.
Cost: $75 per semester
Founded in 2007 by the Marietta Police Department, Marietta PAL offers an afterschool program for kids in K-12th grades. Combining academic help, sports, and fitness activities, the program meets at Hugh L. Grogan Community Center every weekday 3-6pm. For parents needing additional childcare, Marietta PAL offers sports programming two days per week. Options include dance, martial arts, and boxing for $75 per semester.
Right at School – Multiple Locations (Gwinnett County)
Cost: $120 bi-weekly
Right at School provides afterschool care until 6pm to kids attending a public school in Gwinnett County. Before-school options also exist for an additional cost. The afterschool program offers sports, games, and a leadership program in addition to academic help.
Cost: $25 annual club fee
The Salvation Army of Atlanta offers three Boys & Girls Clubs in Atlanta and Decatur. These clubs offer afterschool programs for kids ages 6-18 that include homework help, cultural programming, sports, and special interests.
Cost: Free
Focusing on healthy living, academic success, and leadership skills, X3 Foundation provides a free afterschool program for roughly 100 low-income youth in grades 6-12. Enrichment activities include kickboxing, yoga, chess, poetry, technology, and entrepreneurship. Students receive transportation, snacks, and dinner.
Cost: $85/week with $50 fee; $55/week for free and reduced lunch program
Throughout five Atlanta counties, the YMCA of Atlanta hosts an afterschool program for elementary school children. Kids love the rotating monthly themes such as animals, arts, sports, environment, and more. Incorporating life skills, fitness, homework time, and specialized clubs, these programs occur at various Y centers (transportation to the center included), as well as select schools within Fulton County and Gwinnett County School Districts. Financial assistance is available.
Photos courtesy of the programs
Click Here to Sign Up!
i