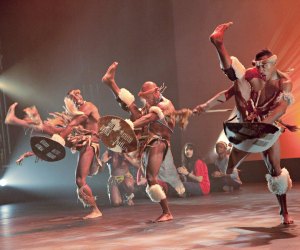 Best Things to Do Christmas Weekend In Washington DC with Kids
We don't have to remind you what's coming next week. Hopefully, the tree is decorated, the packages are wrapped, and your Christsmas travel plans have all been made.
Assuming you have some free time this weekend, the Washington DC area is just brimming with things to do on the weekend before Christmas. Usher in Hanukkah with a holiday skate in Arlington; thrill to the beat of a holiday musical performance in DC; or perhaps enjoy a holiday breakfast and photo-op with St. Nick in Sterling, Va.
Whatever you do, have a merry Christmas, happy Hanukkah, and more from your friends at Mommy Poppins.
OUR LATEST VIDEOS