Here's What is Open on Christmas Day Near DC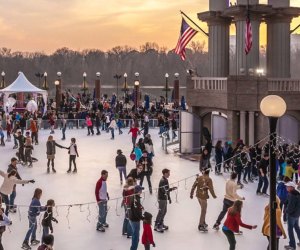 Christmas Day is here! After your kids rip apart their stockings and gifts at an ungodly hour of the morning, what should you do all day? Whether your family celebrates Christmas and you need an activity to burn off your kids' energy, or it's just another Saturday and you're wondering what is open on Christmas Day near Washington, DC, here are 15 places open on Christmas Day in the DC area.
If you're also looking to take a break from cooking as a Christmas present to yourself, check out our list of 15 restaurants that are open on Christmas day
Be sure to check with the venue for its COVID guidelines and requirements before heading out to any event. Many places in and around DC now require guests to show either proof of vaccination or a negative test; some events are getting canceled or postponed at the last minute due to the latest COVID surge.