The Best Places to Trick-or-Treat in Westchester and the Hudson Valley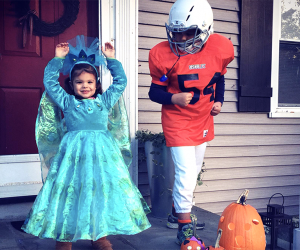 All kids deserve a safe and treat-filled Halloween, and while things were a bit different last year in 2021 the CDC has given trick or treating the green light—with some precautions, including doing so outdoors, in small groups, and sidestepping large or indoor parties. To that end, we've rounded up some family-friendly areas and events where little goblins and ghouls can trick-or-treat to their hearts' content.
Whether you're looking for an alternative to your neighborhood or you want to add another stop to your trick-or-treating route, check out our picks, including Cross County's Halloween Spooktacular and the best neighborhood for trick-or-treating in the whole state. (Hint: It's right here in Westchester.)
Find more Halloween happenings in our Halloween Fun Guide and Event Calendar. And don't forget to follow us on Facebook!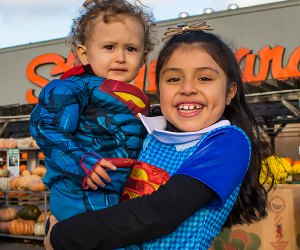 Go trick-or-treating throughout Stew Leonard's on Halloween. Photo courtesy of Stew Leonard's
Yonkers
The Cross County Shopping Center is hosting free Halloween events as part of its Halloween Spooktacular on Saturday, October 23. In addition to trick-or-treating, there will be arts and crafts, dancing, and more.
Stew Leonard's will have trick-or-treating throughout its store on Wednesday, October 27. While the event is free, there is a timed entry, so you have to register ahead of time.
Where to Trick-or-Treat in Northern Westchester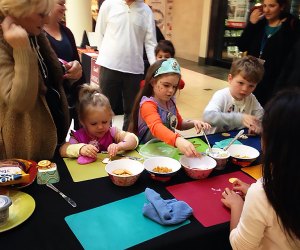 Jefferson Valley Mall offers trick-or-treating and other fun Halloween activities for kids. Photo courtesy of the mall
Yorktown Heights
Get in on the Halloween fun before the big day at the Trunk or Treat at the Jefferson Valley Mall on Friday, October 29. Along with trunk-or-treating—where you can decorate your trunk and come in costume—the mall's annual Boo & Brew event, which includes food and more, is also happening that day. Trunk or treating is from 5 to 7pm.
Where to Trick-or-Treat in Orange County
Tuxedo
Head to Sterling Forest State Park for some trick-or-treating—and to learn all about bats—on October 30 from 1pm to 4pm at its Halloween Happenings event. Pumpkin painting and crafts are also part of the fun. Pre-registration is required.
Where To Trick-or-Treat in Putnam County
Cold Spring
The radio station 101.5 WPDH dubbed Parrott Street in Cold Spring "the best trick-or-treat spot in the Hudson Valley" a few years back. The neighborhood is known for its awesome decorating and throngs of costumed families.
This post was originally in 2015 and was updated in October 2021.