Online Robotics Camp
Young Gates - Kids Online Personalized Classes

Artificial Intelligence with Scratch Online Camp
Young Gates - Kids Online Personalized Classes

Spark Math: Free Trial Class
Virtual
Sign up for our free newsletters.
Fun and Simple Gravity Experiment for Kids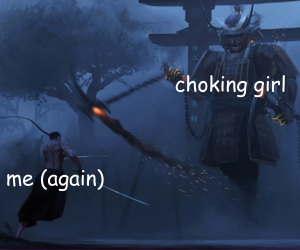 2/19/15
- By
Stephanie Ogozalek
Gravity is what keeps our feet on the ground. It's one thing that affects all people and things equally. All, that is, except for the title character in The Light Princess, the new musical for kids coming to the New Victory Theater in New York City on Friday, February 27. We're looking forward to finding out what happens to the gravity-challenged princess when we go to see the show, but, in the meantime, we can explore what happens to falling objects that are affected by gravity with this fun experiment.
In a vacuum, a bowling ball and a feather would fall at exactly the same speed, but because of the Earth's atmosphere, a heavy bowling ball falls much quicker than a light feather—thanks to gravity. Try this experiment to see if you can see the difference in speed between falling objects and maybe even puzzle out why. Just make sure not to drop any bowling balls on your toes!
Materials:
Balls
Balloons
Assorted household items
Sturdy chairs
Stopwatch (a smartphone works great!)
Optional:­­ bathroom or kitchen scale
1. Collect a selection of balls and a household object, like a doll or an action figure, that's approximately the same weight as each of the balls. Then blow up a balloon to be the same size as each ball. If you have a scale, weigh each item and record the weights.
2. Stand on a sturdy chair and have a family member get the stopwatch ready. First, drop a ball and time how long it takes to hit the ground. Then do the same with the appropriate sized balloon and household object. Make sure you're dropping the items from the same height each time. Maybe to be sure, hold the item at your nose and drop them from there. As you drop each item be sure to record how long it takes for it to land.
3. When complete, examine your results. What did you observe? Did shape, size or weight have an impact on how quickly items reached the ground?
This activity was created by our friends at the New Victory Theater in New York City. The theater's upcoming production is The Light Princess. If you catch a performance, be sure to arrive an hour before the show to enjoy the New Vic's "Try This" activities in the theater's downstairs lobby. See what else the New Vic has on its schedule this season.
Find more fun things to do in Boredom Busters Activities Guide.