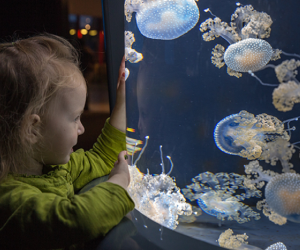 7 Ideas for a Winter Getaway for Philly Families
The holidays are over and winter is officially here. As the days, however slowly, start to lengthen, we have been thinking about what to do (and where to go) this winter. Whether you enjoy skiing, building snowmen, or roasting s'mores, there are plenty of cold-weather winter activities to do. If you're thinking of going away for a winter weekend, there are plenty of options for a quick road trip.
1. National Aquarium- Baltimore, MD
Located about 2 hours south of Philadelphia, the National Aquarium in Baltimore is renowned as one of the best in the country. Perfect for a day trip, there's plenty to do at the Inner Harbor as well. There are several events featured on weekends, including the Shark! Behind the Scenes Tour; kids must be at least 8 years of age. You'll be able to visit the food prep area to learn about shark diets, and walk the catwalk above Shark Alley. For younger kids, check out the Dolphin Explorer tour. Marine mammal staff will answer questions, and guide you through research stations.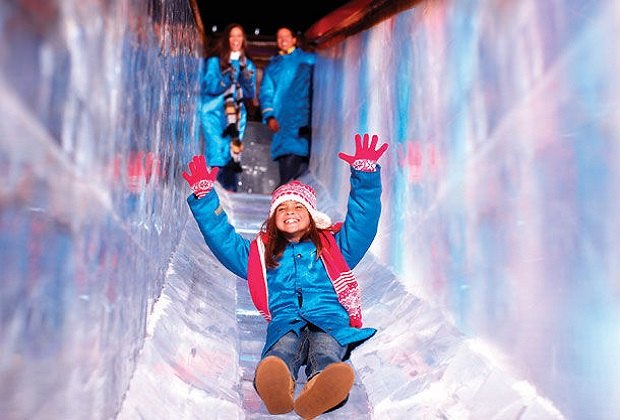 Photo courtesy of Gaylord National Harbor
When picturing a pleasant midwinter sojourn, a drive to the beach probably is not the first thing that comes to mind. However, the Jersey Shore has plenty to offer in its quiet season--and that starts with the quiet, which is not to be underrated. In addition to tranquil beaches and prime birdwatching, winter in Cape May offers plenty of fun for the whole family. The town's quaint shopping district and popular restaurants will be, well, a lot less populated. Not every business is open, but the kids will have easy access to all the popcorn and fudge you will allow them to eat. With no long lines to wait in, you should have plenty of time to visit the historic
Cape May Lighthouse
, built in 1859. The beach adjoins Cape May Point, where there are excellent walking trails and particular fine beach to stroll.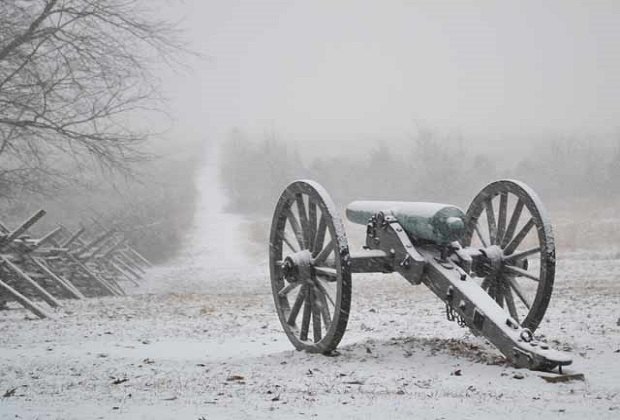 Photo courtesy of Destination Gettysburg
3. Gettysburg
It might seem like a non-traditional winter getaway, but this is a great time to take in some history. Located about 3 hours away from Philadelphia, Gettysburg is rich with museums. Often called The Gateway to the Battlefield, Gettysburg National Military Park Museum is a must-see. The museum has 11 galleries, filled with some amazing artifacts from the Battle of Gettysburg. Also, check out Lincoln Railroad Station, the place of greeting for President Lincoln when he came to deliver his Gettysburg Address. After you've filled your day with education, check out Liberty Mountain Resort. Located in nearby Carroll Valley, there are slopes, lessons, and a new ice skating rink.
4. The Poconos
Get your ski and snow tube on as you hit the slopes in The Poconos. It's the perfect winter getaway for the whole family! Big Boulder, Blue Mountain, and Jack Frost are just a few places for some classic winter fun. Why not take a ride in a horse-drawn sleigh at Daisy Field Farm? Wrap up with a blanket and enjoy the winter wonderland. It's not all snow, though. Check out Kalahari Resorts to warm up in the 84-degree indoor waterpark.
5. New York City
That big tree at Rockefeller Center comes down in early January. Still, you can grab a pair of ice skates and enjoy the time-honored rink. Even without the Christmas fanfare, there is plenty to do in Midtown. Billing itself as the largest toy store In New York City, the new FAO Schwartz may actually be more fun to visit than the iconic store it replaced. It's a short walk to Central Park where the small but lovely zoo is open daily. If it's not too cold, you can catch a ride on the Central Park Carousel as well--typically, they close it down when the temperature dips below 40 C, so call ahead to check.
6. Hershey
Yes, Hersheypark is fun in the summer, but it is well worth visit in the winter as well. Make sure to check out The Hershey Story Museum as well. Offered most weekends, the 45-minute Chocolate Lab experience is a great way to learn about chocolate, and make your own! Besides the retail store, you can create your own candy bar, and get on the famous Great American Chocolate Tour ride.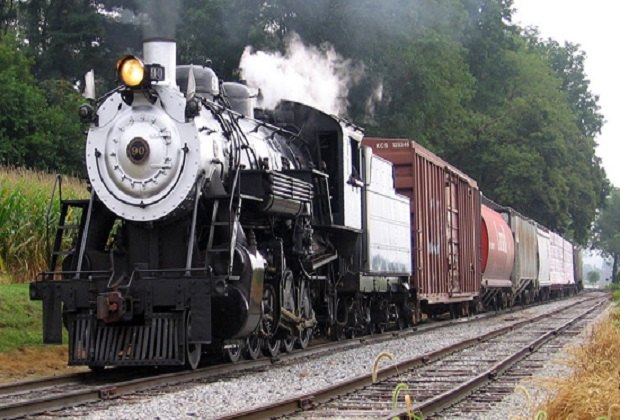 Photo courtesy of Strasburg Rail Road Company
7. Strasburg, PA
There is never a bad time to visit the fabulous Railroad Museum of Philadelphia. It's a must see for train enthusiasts, boasting a world class collection of old steam engines and railway artifacts. Stewart Junction, the museum's education center, offers plenty of hands-on and interactive exhibits, including model trains and a Lego Building Zone. You can also head to historic Strasburg and take a candlelit ghost tour.
Originally published in 2017. Updated January 2019