20 Things to Do with Kids in Historic Gettysburg, PA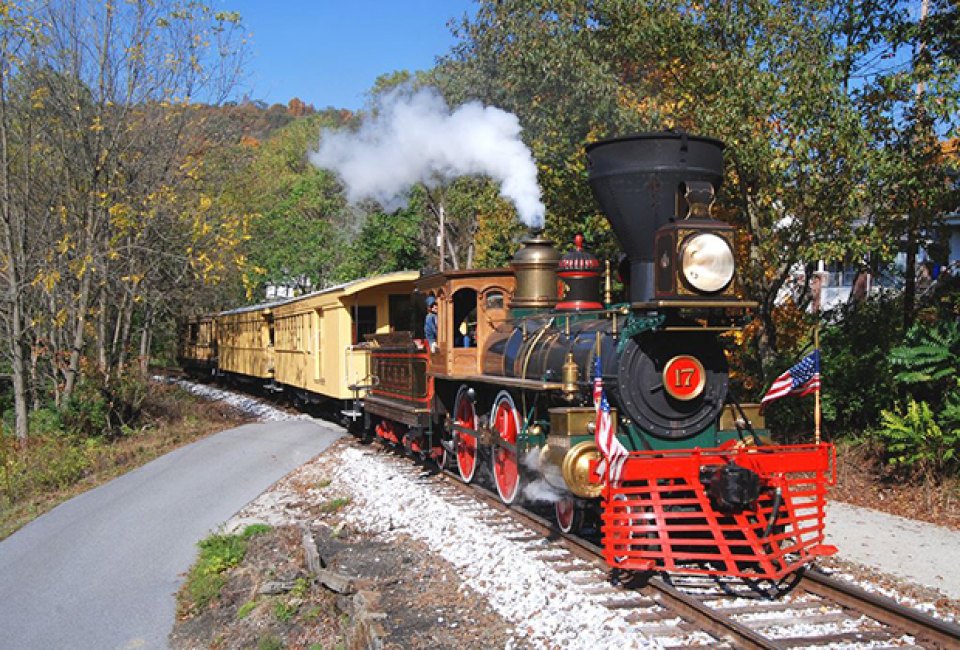 8/13/16
- By
Brianna Angelucci
Gettysburg, Pennsylvania is known for its rich history, and is the site of a turning point in the Civil War. History buffs can get lost for days wandering the battlefields, exploring the town, and immersing themselves in the life of the 1860s in carefully restored homes and museums. But there is more to Gettysburg than just the battlefields. Beautiful open spaces, rolling hills, quaint antique shops, a bustling college town, and fine dining make this an excellent destination for your next family trip. To help you make the most out of your vacation, we've compiled a detailed list of attractions and must-do activities to please everyone in your family.
1. Begin your day at the Visitor Center where you can find information from the National Park Service, purchase tour tickets, and watch a short film at the Gettysburg Museum of the American Civil War.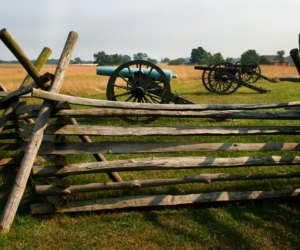 The Gettysburg battlefields are an historical and educational trip for kids. Photo by Lawrence T. via Flickr.
2. Take a break at the Cannonball Malt Shop, a local favorite for nostalgic malted shakes and ice cream sundaes. As their namesake implies, you can look below one of the upper windows and see a cannonball from the Civil War still stuck in the wall!
3. Stroll down Baltimore Street and pop into antique shops and souvenir stores to bring home something memorable from your travels.
4. Stand in the exact spot where President Lincoln gave his famous Gettysburg Address at the National Cemetery.
5. See one of the most extensive private collections of artifacts from the Civil War, World War I, World War II, the presidencies, and pop culture at the Gettysburg Museum of History.
6. Take a guided ghost tour at night, hearing stories of eerie spirits and paranormal activity around the battlefield and Gettysburg College.
7. Tour the battlefields. You can visit for free at your own pace following the self-guided driving tour or you can join one of the many tours led by local guides.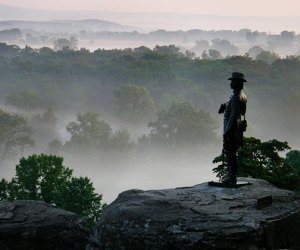 Check out the amazing view on round top at dawn. Photo by fauxto_digit via Flickr.
8. Even if you don't plan to spend time at the battlefields, take a drive to Little Round Top overlooking Devil's Den. Stand atop the large boulders and marvel at this historic spot where Colonel Chamberlain of the 20th Maine Infantry Regiment ordered a bayonet charge as the Confederate Army charged up the rocky hill.
9. Visit the beautiful Sachs Covered Bridge that the Confederate Army used to cross the creek as they retreated from Gettysburg.
10. If you have older kids, take them on a horseback riding tour, a unique way to see the grounds and historic sites.
11. Or, if you prefer to stay closer to the ground and move at your own pace, consider a bike tour.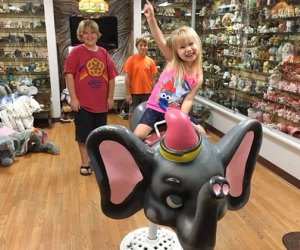 Kids will love everything Mr. Ed's Elephant Museum and Candy Emporium has to offer. Photo by Edwin Bouligny.
12. Everyone is a kid at heart when they visit a candy shop! For a truly unique experience, drop in at Mr. Ed's Elephant Museum and Candy Emporium with more than 700 varieties of candy from bygone eras through today.
13. For those who love to keep the Christmas spirit alive year round, visit The Christmas Haus for beautiful, authentic, hand-crafted German Christmas decorations and ornaments.
14. Take the kids for an unforgettable show at the Majestic Theater, the largest vaudeville and silent movie venue in south central Pennsylvania.
15. Toddlers and younger children will love to get up close and personal with the miniature horses at Land of Little Horses.
16. For the nature-loving family, consider making your trip to Gettysburg a camping excursion. Tent sites, RV sites, and log cabins are available for reasonable nightly fees and you'll be just a five minute drive to historic, downtown Gettysburg.
17. Savor authentic fare with a memorable night of historic dining where servers dress in period clothing at the Farnsworth House Inn.
18. Slow down and take a step back in time with a ride on the William H. Simpson #17, an historic replica of the steam locomotive that carried Lincoln to give his Gettysburg Address.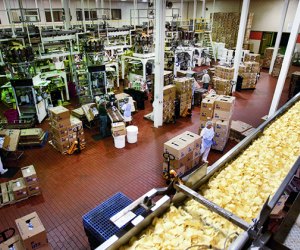 Watch how potato chips are made. Photo courtesy of the UTZ Factory.
19. For another tasty tour, visit the UTZ Factory to see how the famous potato chips and other snacks are made.
20. Remember your vacation for years to come with a fun family portrait at the Victorian Photo Studio where you and your kids will dress in period clothing and leave with a fun, Civil War era inspired photograph.
Top image: William H. Simpson #17. Photo courtesy of the train.