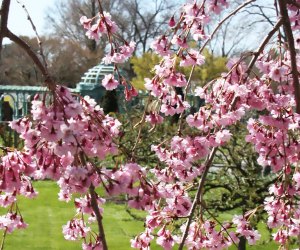 Where to See Cherry Blossoms and More Blooms on Long Island
After a long winter, spring arrives and colors burst all over Long Island. These are perfect days to explore some of the Island's family-friendly gardens and state parks, where displays of vibrant, eye-popping cherry blossoms—along with a host of other springtime trees and flowers—are in full bloom.
From the Arbor Day Family Festival (April 27-28) at Planting Fields Arboretum to the annual Sakura Matsuri Cherry Blossom Festival (May 5) at Stony Brook University, your kids get to experience the natural beauty of the season, explore the outdoors, and even learn about different cultures.
Searching for more seasonal splendor? There are plenty of upcoming spring festivals on Long Island. Or pile the kids in the car and set off on a family day trip to one of the many cherry-blossom-filled parks and gardens in New York City, Westchester, or New Jersey.
In the meantime, check out these Long Island locations for cherry blossoms and other sure signs of spring.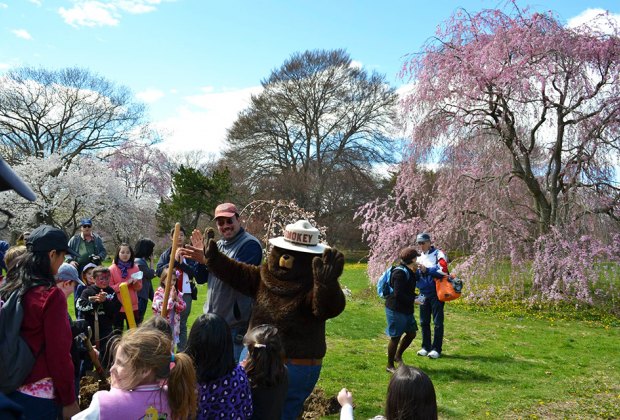 Enjoy family fun in the shadow of the cherry blossoms at Planting Fields Arboretum. Photo courtesy of the arboretum
Festivals and events
Planting Fields Arboretum — Oyster Bay
Saturday, April 27-Sunday, April 28
An original Gold Coast estate, Planting Fields sits on more than 400 acres, boasting formal gardens, hiking trails, and specimen plantings. This year's annual Arbor Day Family Festival features activities for the entire family, including a petting zoo, live entertainment, and a visit from Smokey the Bear. Admission is $20 per car.
RELATED: Nature Centers Sure to Delight Long Island Kids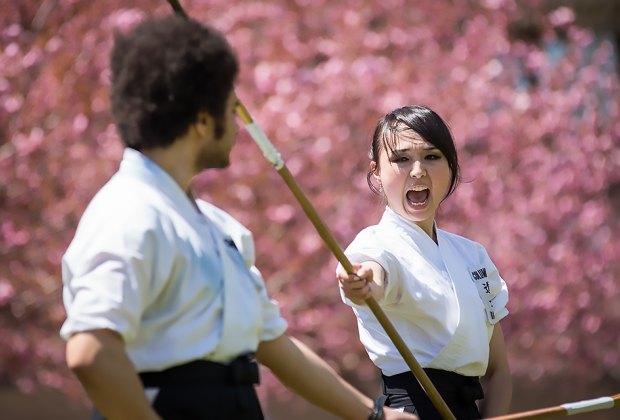 Celebrate spring and Japanese culture at Stony Brook University's Sakura Matsuri: Cherry Blossom Festival. Photo courtesy Charles B. Wang Center by Frank Fumelli
Sakura Matsuri: Cherry Blossom Festival — Stony Brook
Sunday, May 5
Celebrating all things Japanese, this daylong festival takes place rain or shine at Stony Brook University's Charles B. Wang Center. Cultural exhibits, children's activities, and live events are planned, including Japanese dance and music performances, origami workshops, manga drawing, and more. Admission includes all workshops and theater performances. Advance registration required: $25 for adults, $15 for seniors and students, and $10 for children 6-12. Children 5 and younger are FREE.
RELATED: Botanical Gardens on LI Ideal for a Day Trip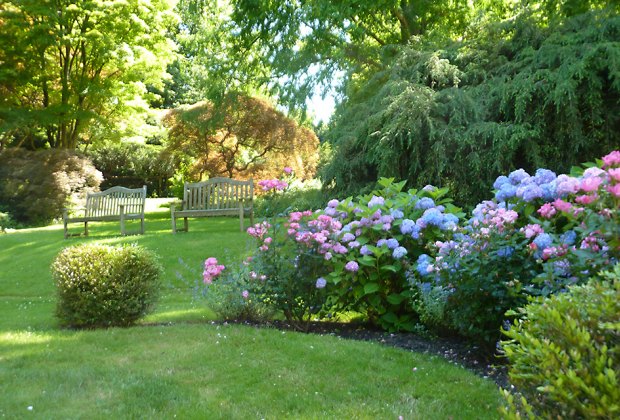 When visiting the lovely blooms at Bailey Arboretum, don't miss the majesty of Munnysunk Hollow. Photo courtesy of the arboretum
Season-long destinations
Bailey Arboretum — Lattingtown
Located on the north shore of Nassau County, this 42-acre arboretum is open seven days a week year round and offers an array of events and activities for the whole family. Ponds, fields, and a nature walk inspire children to explore the great outdoors. Monthly family nature walks feature games, activities, stories, and hands-on learning experiences in the outdoor classroom. Kids can join in on the fun at the egg hunt on Sunday, April 14. (Separate field for kids 5 and younger. Fee is $5 per person; limited baskets available for purchase at $2 each.)
RELATED: Outdoor Classrooms Where LI Kids Will Love to Learn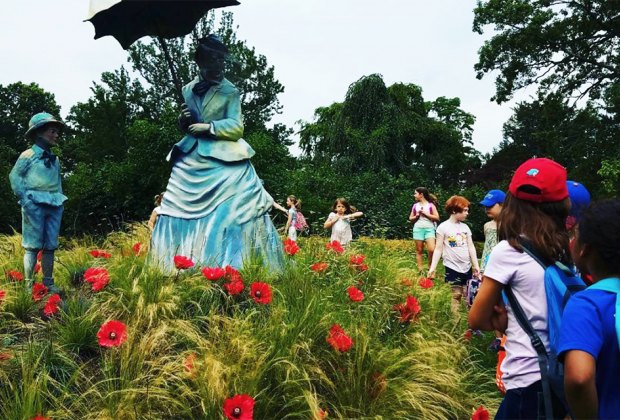 Vibrant colors will be on display when Old Westbury Gardens opens for the season April 19. Photo courtesy of the gardens
Old Westbury Gardens — Old Westbury
An abundance of blooming spring plants and trees, including cherry blossoms, attracts adults and children all season long to this 200-acre Nassau County former estate. Family- and pet-friendly events abound nearly every spring weekend, including Spring Dog Days. The Natural World of Winnie-the-Pooh explores the forest that inspired the famous Hundred Acre Wood, and there's a Spring Break Out program for children 6 and older. Check website for program fees and registration requirements. General admission to the house and gardens is $12 for adults, $10 seniors, $7 for children ages 7-17. Children 6 and younger are FREE. The facility opens for the season Friday, April 19.
For more spring adventure ideas, check out our Event Calendar.