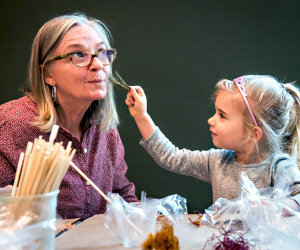 25 Things To Do with Westchester Kids on Spring Break
Staying in town for spring break? Enjoy a family staycation and save on entertainment with the fun activities we've identified in Westchester and the Hudson Valley. Many of our picks are FREE! Because some schools' breaks include the day after Easter, our list does, too.
We've included celebrations of Easter, Passover, and Earth Day, as well as STEM activities, crafting, camp options, cultural excursions, places to play, and more.

Many other options can be found on our Event Calendar (with more on the way), and in our Spring Activity Guide for Westchester Kids. To stay up to date with everything kid-related in our area, be sure to sign up for our newsletters and follow us on Facebook.
1. Watch for signs of spring migration on a guided family nature walk on Saturday, April 13.
2. Dance, sing, craft, and be entertained at the FREE Family Fun Day event on Saturday, April 13.
3. Take part in one of several spring festivals scheduled for the weekend of April 13-14.
4. View the entrants in the Peeps Diorama Contest at Hendrick Hudson Free Library from Saturday, April 13 – Saturday, April 20. You might get inspired to get creative with your own marshmallow chicks! FREE
RELATED: 25 Spring Festivals and Fairs for Westchester and Hudson Valley Families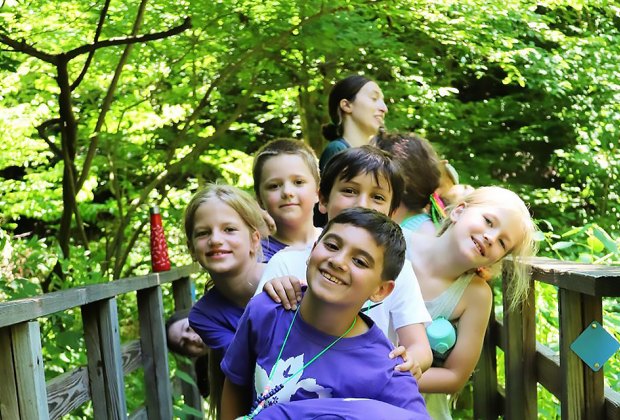 The Greenburgh Nature Center offers a spring break mini-camp. Photo courtesy of the nature center
5. Sign up for one of these dozen Spring Break mini-camps of varying themes.
6. Celebrate children's literature at the Magic Tree House Party on Monday, April 15. FREE
7. Take a STEAM-y workshop in stop-motion animation on Tuesday, April 16. FREE
8. Make stained-glass butterflies to adorn your window on Tuesday, April 16. FREE
9. Have a rendezvous with the Easter Bunny (multiple dates).
10. Drop in for assorted arts projects—incorporating natural elements and focused on landscapes (real and imagined)—from Tuesday, April 16 to Friday, April 19. Free for members of Katonah Museum of Art.
RELATED: 60 Free Places To Play and Explore with Westchester Kids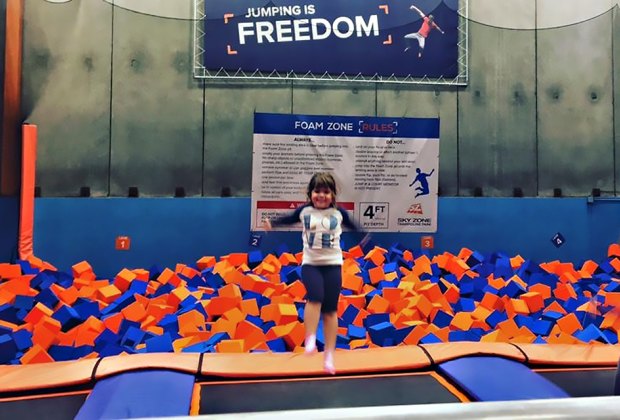 Jump into the Foam Zone at Sky Zone. Photo by Ally Noel
11. Burn off some steam at one of these indoor play spaces.
12. Party back in time with games, music, re-enactors, and more at Colonial History Day on Wednesday, April 17. FREE
13. Get fancy at the Children's Tea and Easter Egg Hunt, replete with china and linens, on Wednesday, April 17.
14. Develop your skills with a teenaged instructor at Guitar Club on Wednesday, April 17. FREE
15. Create dazzling eggs for Easter using alcohol ink on Thursday, April 18 (no messing up your own house!). FREE
16. Make and go fly a kite on Thursday, April 18. FREE
17. Bounce till you drop at the Eatser-Egg Hunt Bunny Bounce on Thursday, April 18…
18. …or bring your basket on an outdoor hunt for eggs (multiple dates). Most events are free.
19. Get a head start on Earth Day by making Earth Day Seed Bombs on Friday, April 19. FREE
20. Catch the hijinks of a magic show on Sunday, April 21.
21. Visit one of the Westchester and Hudson Valley museums that offer kid-friendly fun.
22. Create a decorative Elijah's Cup for Passover on Monday, April 22.
23. Upcycle those leftover jellybeans into a work of art on Monday, April 22. FREE
24. "Visit" India and experience its culture with music, dance, and food on Monday, April 22. FREE
25. Put your library card to surprising free and fun uses!
Tempted to get out of town? Check out our guide to cheap spring break travel ideas for families.