2023 Annual Bus Festival
Emily Warren Roebling Plaza

Improv 4 Kids Off Broadway Live
New York Improv Theater Times Square

Spark Math: Free Trial Class
Virtual
Sign up for our free newsletters.
A Homemade Pop Tarts Recipe for a Tempting Breakfast Treat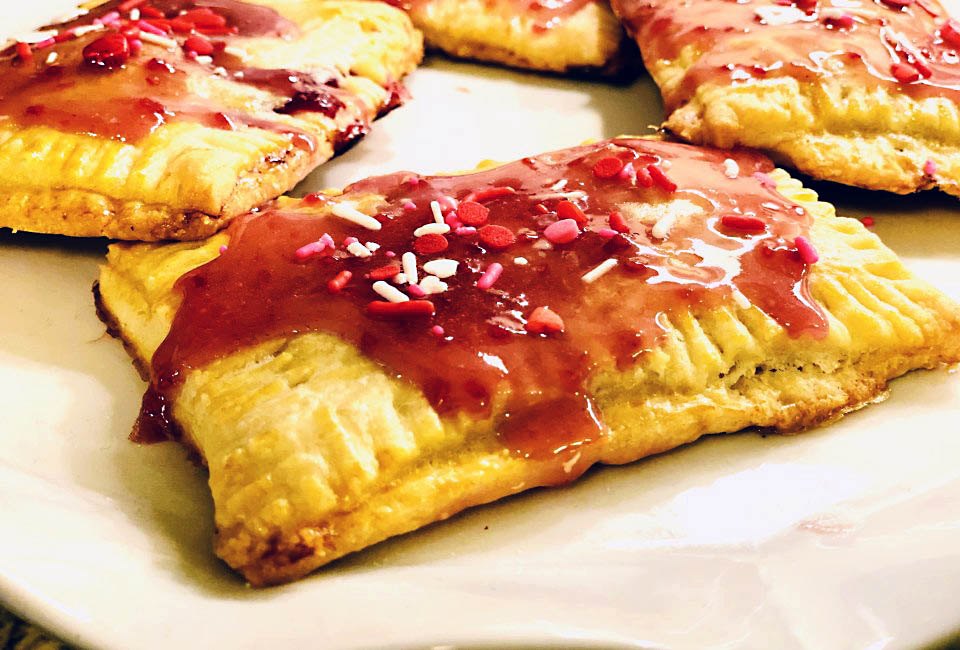 3/11/21
- By
Ally Noel
Whether you call them hand pies, toaster pastries, Pop Tarts—or just plain ol' delicious!—these treats sweeten up any family morning. Frozen pie crust simplifies this homemade Pop-Tart-style pastry recipe. It's easy to follow and comes together faster than you might realize. Kids can fill these, and top them, with their preferred flavors, from jam to chocolate and sprinkles.
Ingredients for Homemade Pop Tarts
Ingredients for the pastry
frozen pie crust
jam or preserves
1 large egg
Ingredients for the icing
1 cup powdered sugar
2 tablespoons of milk
2 tablespoons of your favorite jam or preserves
How to Make Homemade Pop Tarts

Frozen pie crust forms the base of these breakfast pastries.
Step 1
Using a paper cutout rectangle, cut the pie dough into rectangles. You can pull all the dough scraps together and roll the dough out to a ¼ layer and cut out the remaining rectangles. Make sure you have an even amount of rectangles.

Place the pastry on a lined baking sheet.
Step 2
Place half the rectangles onto a baking sheet lined with parchment paper.

Fill the pop tarts with jam, chocolate, or just plain ol'sugar and cinnamon.
Step 3
Scoop about a tablespoon-sized dollop of filling into the center of the rectangles. You can use jam or preserves, or get more creative with chocolate, chia jam, or Nutella!

Brush the edges of the pastry with egg.
Step 4
Whisk an egg in a small bowl. Using a pastry brush, paint the edges of the rectangles with the egg.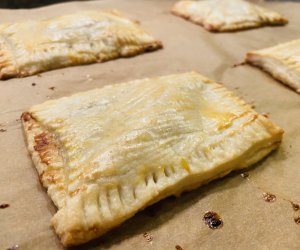 Seal your two rectangle pieces together.
Step 5
Place the top rectangle onto each jelly-filled rectangle. Using a fork, gently seal the two rectangles together. Brush the remaining egg wash over the tops of the pop tarts.
Step 6
Bake for around 10 minutes in a 400-degree oven. The pop tarts should be golden brown.
Step 7
Whisk together the icing ingredients in a small bowl. Allow the pop tarts to completely cool before adding the icing.