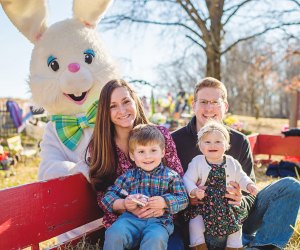 Baby Animals and Easter Farm Fun for Philly Kids
Spring is always a great time of year to visit local farms, orchards, and zoos in the Philly suburbs. Birds are migrating north, plants are starting to grow, baby animals are making appearances, and Easter celebrations are being planned. Many local venues feature egg hunts, hayrides, and photo ops with the Easter Bunny. All this fun is certain to remind parents and kids alike that real springtime weather is just around the corner.
For more ideas, be sure to browse our events calendar for Easter Fun. For now, read on for fun at the farm, orchard, and zoo.