20 Awesome Easter Movies to Get the Whole Family Hoppin'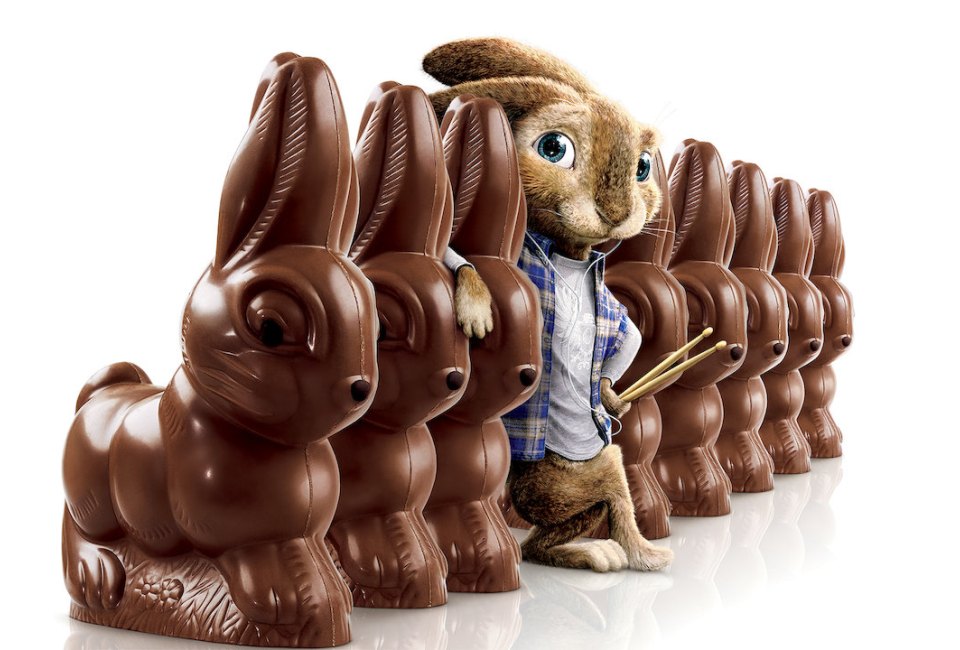 3/27/23
- By
Vanessa Leigh
Enjoy these Easter movies that kids of all ages—and parents, too—will all love.
From Easter egg hunts and Easter Bunny pictures to Easter parades and festivals, there are so many fun ways for families to get out and celebrate the impending arrival of Easter. But sometimes, you just want to put on some cozy PJs and spend some quality time at home with your peeps. For those days, we've rounded up 20 of the best Easter movies for families, including Easter Bunny movies, animated films, religious Easter movies, and more.
For more at-home Easter fun, try one of our easy Easter crafts for kids, put together a creative Easter egg hunt, or make one of our kid-pleasing Easter desserts and recipes to enjoy during your Easter movie marathon. Don't forget the popcorn!
Easter Movies Featuring the Easter Bunny
A town called Kidville—a village of all kids—adopts a bunny. He hops to a neighboring town to deliver eggs, and much happens along the way. Enjoy this 1977 film narrated by Fred Astaire.
Have a tween or teen in the house? This is one of those Easter movies that could hit home for you. The Easter Bunny's son is headed to LA to pursue his dream of becoming a rock 'n roll drummer.
This Easter movie brings together the Easter Bunny and some other holiday characters, including Santa Claus and his reindeer. Santa leads the way in trying to save Benny the Easter Bunny from being sent to the Land of Holiday Misfits. You can also catch up with Benny and pals in the sequel, Easterland 2.
Related: 100 Best Kids' TV Shows of All Time

The Easter Bunny is just one of the holiday characters you'll see in Rise of the Guardians. Photo courtesy of Dreamworks
This is another adventure that features a big group of holiday characters—the Easter Bunny, Santa Claus, Jack Frost, the Tooth Fairy, and the Sandman. They work together to save the planet from an evil spirit and protect the children of the world.
Favorite Cartoon Easter Movies
The Easter Bunny is sick, and who better to replace him than... Bugs Bunny! Unfortunately, Bugs is busy filming, but perhaps other Looney Tunes characters can come to the rescue.
Join your furry friends in an Easter celebration movie. Sid the sloth gets a job as an egg nanny, but when the eggs are stolen, the crew goes on a real egg hunt together.
If you're looking for a heart-warming, short, family-centered Easter film, this one's for you. A new baby is coming and so is Easter. This movie teaches about springtime and has something for everyone to enjoy.
Easter is canceled—oh, no! Instead, it's time for spring cleaning. Snuggle up with the family to watch and see if Pooh and friends can have an Easter celebration after all.
It's all about helping others in this VeggieTales Easter tale. A singing performance at an Easter church service and a plan to save the town theater are part of the fun in this flick.
Related: 35 Great Summer Kids Movies for Family Movie Night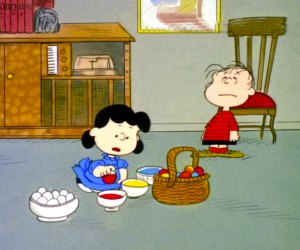 Who needs the Easter Bunny when you've got the Easter Beagle? Photo courtesy of Lee Mendelson Film Productions
If you're a fan of the Great Pumpkin or Charlie Brown's holiday specials, you're sure to love this short Easter movie featuring the beloved Peanuts characters. They're preparing for Easter, so this might be a good one to put on ahead of the big day.
The heartwarming children's book comes to life for an Easter special that follows Little Nutbrown Hare and friends on an adventure to find an elusive white fawn.
Religious Easter Movies
This musical animation features the award-winning song "When You Believe," made famous by the version sung by Whitney Houston and Mariah Carey. The star-studded cast tells the tale of Moses, Prince of Egypt, as he leads the Jews out of Egypt and receives the Ten Commandments.
Make it a double feature by watching this prequel to The Prince of Egypt. This film is also a musical and tells the tale of a boy who can tell the future in his dreams.
Related: Easy Easter Crafts for Kids and How to Dye Easter Eggs

The Ten Commandments tells the story of Moses. Photo courtesy of Paramount, Motion Picture Associates
This 1956 movie, narrated by Cecil B. DeMille and starring Charlton Heston, depicts Moses living as a prince of Egypt. Moses finds out his true Hebrew heritage and role in freeing his people from slavery.
In this religious film, the life of Jesus Christ is brought to the screen from its biblical form. The movie retells the story of Jesus's life, from birth to the Resurrection and Ascension.
And More Classic Easter Movies

Travel back in time to watch the 1948 classic Easter Parade. Photo courtesy of Metro-Goldwyn-Mayer (MGM)
This 1948 classic starring Judy Garland and Fred Astaire will take you and your family back in time. He's a performer, and she's his new dance partner. This is one of those classic Easter movies that will leave you tapping your toes all night.
It's Eastertime, and Zeus the dog's owners are off on a vacation cruise. When trouble brews at his doggie daycare, Zeus helps save the day. Enjoy watching the adorable retriever be the hero of the hour.
Beatrix Potter's classic tale of a mischievous rabbit who loves to sneak into the neighboring farmer's vegetable garden can now be enjoyed on the big screen. Though he's not the Easter Bunny, Peter Rabbit is sure to entertain and put a smile on your family's faces this spring.
Related: 20 Kid-Pleasing Easter Desserts, Easter Recipes, and Easter Brunch Ideas

Can you find all of the hidden "Easter eggs" in Zootopia? Photo courtesy of Walt Disney Pictures
The city of Zootopia's top cop rabbit finds an unlikely partner in a fox as they work together to solve a crime and prove their innocence. Zootopia is also known for its hidden "Easter eggs," or references to other films within itself.
While this one doesn't feature the Easter Bunny, there are tons of rabbits overrunning the town in this mystery movie. Wallace and his dog, Gromit, are trying to solve the case of the vegetable-garden destruction just in time for the vegetable-growing competition.