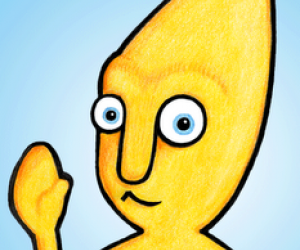 Weekend Events in Long Island for Kids: Seussical, Arctic Adventures, Gustafer Yellowgold and More
We are in the home stretch of winter. The Valentine's Day Festivities have come and gone, but there is still plenty to do, ranging from children's theater to a celebration of Black History Month and much more.


Arctic Adventures
Friday, February 19th from 2:00 to 3:30 p.m.
Caleb Smith State Park Preserve
Route 25, Jericho Turnpike
Smithtown, N.Y. 11787
(631) 265-1054
www.nysparks.com
Ages: 5 and up
Price: $3.00 per child

Discover the wonders of the North and South poles. Through fun experiments, discover what it is like to live in such extreme environments. Take a closer look at seals, polar bears, penguins, and other arctic animals.

Yesterday's Family Workshop
Saturday, February 20th from 10:00 a.m. to 12:00 p.m.
Suffolk County Farm & Education Center
350 Yaphank Avenue
Yaphank, N.Y. 11980
(631) 852-4600
www.ccesuffolk.org/family
All ages
Price: $12.00 per person. Children 3 and under are free.

This class allows families to take a step back in time and experience how families lived a century ago. Cornell Cooperative Extension educators will present this class in a one-room school house. Learn how to churn butter early 1900's style and enjoy the fruits of your labor. Also, learn how to create your own candle holder. Get up close and personal with the farm animals.



Seussical Jr.
Saturday, February 20th at 2:00 p.m.
Sunday, February 21st at 12 Noon
Smithtown Center for the Performing Arts
2 East Main Street, Smithtown, NY 11787
(631) 724-3700
www.smithtownpac.org
All ages
Price: All Tickets $15.00 Members $13.50
Your favorite Dr. Seuss characters, including Horton the Elephant, The Cat in the Hat, Gertrude McFuzz, Lazy Mayzie, and a little boy with a big imagination - Jojo. "Oh, the Thinks You Can Think" captures the show's spirit of imagination, as the colorful characters transport us from the Jungle of Nool to the Circus McGurkus to the invisible world of the Who's.


A Dance Celebration of Black History Month
Sunday, February 21st at 1:00 p.m. & 3:00 p.m.
Long Island Children's Museum
11 Davis Avenue
Garden City, N.Y. 11530
(516) 224-5800
www.licm.org
Ages: 3 years and up
Price: $4 with museum admission ($3 for members)
$4 for theater performance only

Dancers from the Aspiring Young Artists Performing Arts Center will present dance styles from West Africa and the Caribbean. The audience will be taken on a journey throughout the cultural, historical and global contributions of the African Diaspora.


Gustafer Yellowgold Show
Sunday, February 21st at 12 Noon
Cinema Arts Centre
423 Park Avenue
Huntington, N.Y.
(631) 423-3456
www.cinemaartscentre.org
Ages: 3 to adult
Price: $12 per person

Morgan Taylor, illustrator, songwriter and creator of the Gustafer Yellowgold multimedia musical storybook concert experiences, brings his show to the Cinema Arts Centre.
Mardi Gras Festival
Sunday, February 21st from 11:00 a.m. - 4:00 p.m.
Planting Fields Arboretum State Park
Planting Fields Road
Oyster Bay, N.Y. 11771
(631) 321-3510
www.plantingfields.org
All ages
FREE
Family-friendly activities, including carriage rides, environmental displays and, also, giveaways.