NYC Kids' Eyeglasses: Where to Find Children's Eyewear in New York City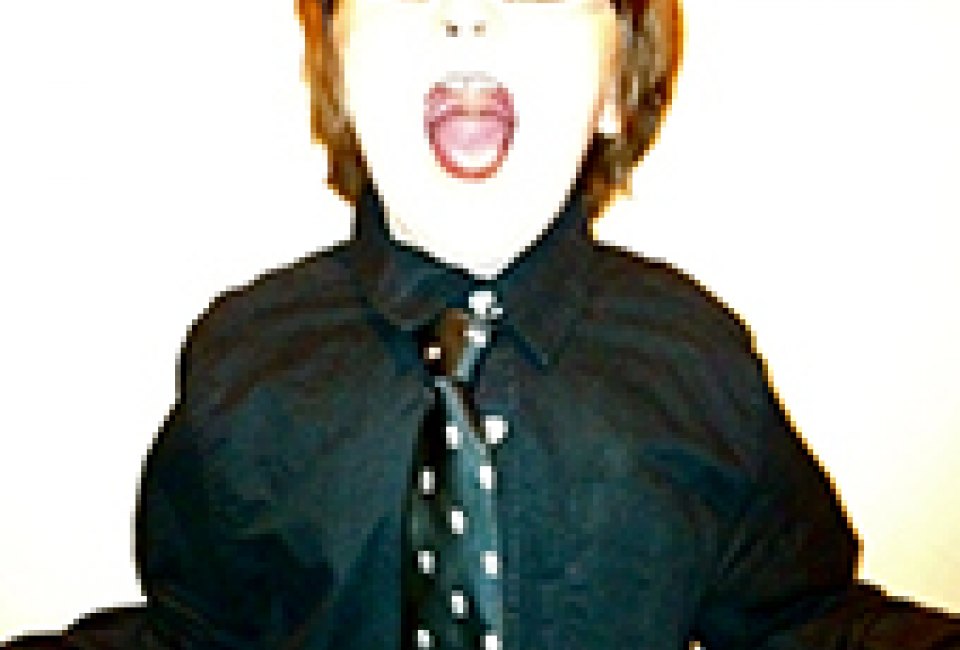 8/6/12
- By
Petek
[UPDATED: December 1, 2012]
Shopping for kids' eyeglasses isn't like shopping for clothes or shoes. With prescription glasses, the fit and the style have to be perfect—after all, your child will be wearing them every day. So while there are many excellent eyewear stores in New York City, it's best to go to one that has experience fitting glasses for kids, especially since your child may not realize if a prescription is slightly off or if the frames are pinching the nose. It's also important to find a shop with an onsite optometrist and a wide selection of children's eyeglasses so your kid can find a pair that makes him feel comfortable, confident and even cool.

We contacted a number of well regarded local pediatric ophthalmology offices and asked where they send their clients for kids' glasses in NYC.
Manhattan
Acuity NYC – Upper West Side
527 Columbus Avenue between 85th and 86th Streets
This small shop has a well-edited selection of quality frames, all chosen by the on-staff optician and optometrist. The workers give lots of personal attention so kids can find the right pair for their style.

Angel Eyes – Upper West Side
2662 Broadway between 101st and 102nd Streets
Owner Awilda Sosa has more than two decades of experience in the eyewear business, and lots of loyal customers.

Leonard Opticians – Midtown and Upper East Side
24 West 55th Street between Fifth and Sixth Avenues
1264 Third Avenue between 72nd and 73rd Streets
Leonard's huge selection of stylish frames (including children's frames and lenses, active eyewear and sport-specific eyewear) and high standards for perfect fittings don't come cheap, but the shop's many fans say it's worth it.

Myoptics – Tribeca and Chelsea
327 Greenwich Street between Duane and Jay Streets
96 Seventh Avenue between 15th and 16th Streets
The staff is known for being patient, friendly, knowledgeable and attentive. The local chain's Hoboken, NJ location has a great children's vision FAQ.

Selima Optique – Soho
59 Wooster Street between Broome and Spring Streets
This shop sells new and vintage frames. Owner Selima Salaun is a licensed optician and optometrist, and a mom of two, so she has lots of personal experience with children's eyewear. She's also made custom frames for celebrities like Liv Tyler, Madonna and Bono.
Brooklyn
Ansonia Optical – Park Slope
364 Seventh Avenue between 10th and 11th Streets
The customer service here has a personal touch, with staff that works hard to make sure kids are properly fitted and happy with their new frames.

Insight Optical – Carroll Gardens
306 Court Street at Degraw Street
This friendly store has a nice variety of frames for kids, and a strong family following. Plus it's open seven days a week (though by appointment only on Sundays).

Flatbush Optical – Flatbush and Prospect Park South
743 Church Avenue at East 8th Street
1594 Flatbush Avenue at East 31st Street
This veteran mini chain has been fitting kids with quality frames since 1966. The staff recommends making early day appointments for preschoolers and allotting an hour for the visit. Its website has a list of issues to watch for in school-age kids that might signal a vision problem.
Bronx
Creston Optical – Pelham Gardens
2169 White Plains Road between Pelham Parkway South and Lydig Avenue
This Bronx shop offers designer frames, free frame adjustments and onsite repair. The staff is particularly proud of their ties to "the old Bronx neighborhood" where Creston's been since 1941. Creston also has an outpost in Midtown Manhattan.
Queens
Steinway Eyecare – Astoria
30-25 Steinway Street between 30th and 31st Avenues
Owned by neighborhood stalwart Sam, who previously ran the now-closed J.V. Optical up the block, Steinway features brand-name frames and attentive service.
Staten Island
Staten Eye Land – Staten Island
1803 Victory Boulevard between Manor Road and Raymond Avenue
20 Nelson Avenue near Amboy Road
With two SI locations and a large inventory of styles to choose from, this family-owned mini chain has been fitting kids with glasses for more than 30 years.
Photo by Anna Fader
Click Here to Sign Up!
i