Fashion Classes for NYC Kids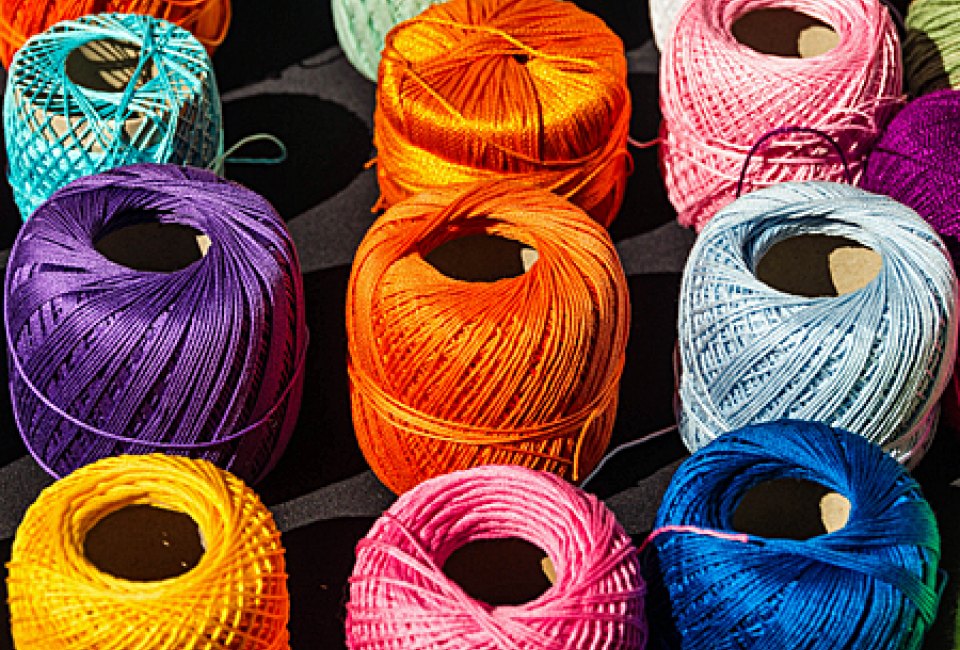 7/15/17
- By
Petek
Buying clothing is fun, but nothing beats making your own outfits and accessories. And since New York City is the fashion capital of the world, there are lots of kids' classes where budding designers can learn how to sew, embroider, knit, weave, and crochet.

While tweens and teens can go all in with advanced programs that often include runway shows, younger kids can also get in on the fashion fun by trying less complicated projects, like making tote bags and scarves, and decorating clothing with paint, no-sew appliques, and sparkly embellishments. So for all of the aspiring Vera Wangs out there, here are the best fashion classes for kids in NYC.
Find more NYC classes in our Classes Guide and Directory Listings.
The Fashion Class – Manhattan and Brooklyn
Children ages 6 and up tackle various design projects, including tote bags, pajama pants, skirts, and T-shirts. Students learn machine and hand-sewing techniques, draping and pattern-making, and decorate their creations using fabric paint, ribbons, and more. After-school and weekend sessions are available, and with 10 students maximum per class, individualized attention is guaranteed. There are also occasional one-off themed workshops, like Halloween costume-making or American Girl dress-making.

Textile Arts Center – Park Slope and West Village
Children ages 5 to 11 can choose from a variety of after-school classes, like Sewing & Fashion, Weaving, or Printing & Dyeing. During the school year, the centers also offer mini camps, and in the summer there's a day camp.

Loop of the Loom – Upper East Side
Drop-off classes in the art of Saori weaving are offered for children ages 5 to 14, and after-school classes are available for kids 7 to 12. They learn weaving, spinning, and felting, and work on belts, hats, ponchos, dresses, bags, and more.

Esaie Couture Fashion Design School – Brooklyn and Manhattan
Saturday one-hour classes for kids ages 8-13 are offered at the Brooklyn location for kids who want to learn how to sew with a machine, and after-school classes are available for kids ages 8-13 in Manhattan. Summer camps and mini-camps are also offered in Brooklyn.

Knitty City – Upper West Side
In the after-school Kids Club, knitters of all skill levels ages 7 and up can learn to knit and create purses, book bags, leg and arm warmers, scarves, and hats. Classes need a minimum number of students, so call ahead to make sure the session you're interested in is taking place.
Brooklyn Stitchery – Bay Ridge, Brooklyn
Children ages 8-13 can learn to sew in after-school classes and summer camps and workshops. They'll create projects including skirts, shorts, dresses, and accessories.
If your teen is super-serious about fashion design, the Fashion Institute of Technology in Chelsea has precollege programs for middle and high schoolers where they can develop their portfolios by studying textiles, fashion, and accessories. In Greenwich Village, Parsons has a precollege academy, which includes fashion design classes for students in middle and high school. And in Brooklyn, Pratt also offers a summer art intensive with a fashion design elective for high school students.
Read about other great programs for kids in our Classes Guide.
This post originally published in August 2012 and has since been updated.