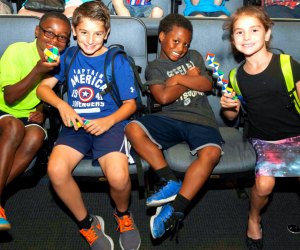 NYC Opens Free Summer STEM Camps...But Apply Now!
The city is offering a free STEM summer camp program for NYC kids, but applications are due Friday, April 5. The summer day camps are available to NYC kids entering kindergarten in September through grade 12.
The camps will take place at about a dozen popular NYC institutions known for STEM programs, including zoos, museums, and botanical gardens. There are also internship and college-credit courses available for NYC high schoolers. Charter school students in NYC may also apply.
The camps will run in July and August in one week intervals, while a college-credit course runs for four weeks. There are around 30 options that vary based on grade level.
Participating locations include the following: Bronx Zoo, New York Aquarium, Prospect Park Zoo, Central Park Zoo, Queens Zoo, Intrepid Sea, Air and Space Museum, Queens Botanical Garden, Queens County Farm Museum, Staten Island Zoo, Staten Island Museum, Museum of the City of New York, the NYC Center for Aerospace & Applied Mathematics (Space Center), the Genovesi Environmental Study Center, and SUNY Old Westbury on Long Island.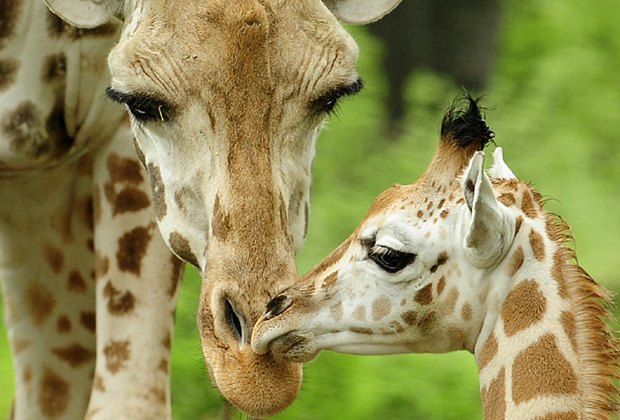 Interact with the animals at the various zoo-hosted camps! Photo by Julie Larsen Maher/courtesy of WCS
The NYC Department of Education describes activities, dates, and appropriate grade levels for each camp on its STEM page here. For example, kids in grades K-2 can enjoy Seaside Explorers camp at the Brooklyn Aquarium, while middle schoolers might opt for a Conservation Scientists Camp at the Queens Zoo. Most of the camps begin at 9am and end at 3pm.
Students are selected by lottery, but kids must also fill out a couple of questions as to why they're interested in a particular camp. There are 31 programs with 20 to 25 seats each, so about 620 to 775 slots in total are available, according to organizers. Applicants are allotted only one week of camp per student in order to ensure more kids have the opportunity to attend.
Transportation to camp is not provided, but MetroCards are available to students. Campers must bring their own lunch.
Apply online by Friday, April 5, 2019. There is no fee to apply, and it took us about 20 minutes to complete. Preference given to Title 1 school students, according to the application. Questions should be directed to: camps@schools.nyc.gov.
Separately, the city is running a FREE 5-week STEM summer program for kids in grades 2-10th, from July 2 through August 8, 2019. These programs are more academic focused and will be hosted at 11 elementary, middle, and high schools around the city. Applications are due Friday, April 26, 2019, and selection is done by lottery. The STEM sessions run Monday-Thursday, from 8:30am to 2:30pm, and transportation is provided in some cases.
Shut out of the lottery? Check out these other NYC STEM camps or peruse these other FREE or inexpensive NYC summer camps.