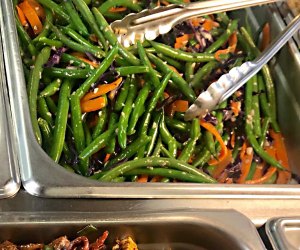 Delivery or Take-Out Easter Meals for New Jersey Families
While this year's Easter celebration won't be the one you hoped for, many New Jersey restaurants are offering families delicious options for a restaurant meal ready for pick up just in time for Easter. We've rounded up 12 New Jersey restaurants that are offering traditional Easter menus that can be picked up or delivered while keeping social distance boundaries. Choose from holiday favorites like ham, turkey, Italian spreads appetizers and desserts, without the stress of cooking and cleaning. Go ahead and place your orders, put on those bonnets, host a backyard egg hunt (decorate the Easter eggs first with our Easy Easter Egg Decorating ideas), FaceTime loved ones and treat your family to the Easter meals they've always looked forward to.
Check out 30+ Activities to Keep Little Ones Busy for more ideas on entertaining the family during the pandemic.
At publication time, these restaurants are offering take-out service for Easter Sunday. Since the COVID-19 situation is constantly evolving, please confirm with the restaurant directly to be sure.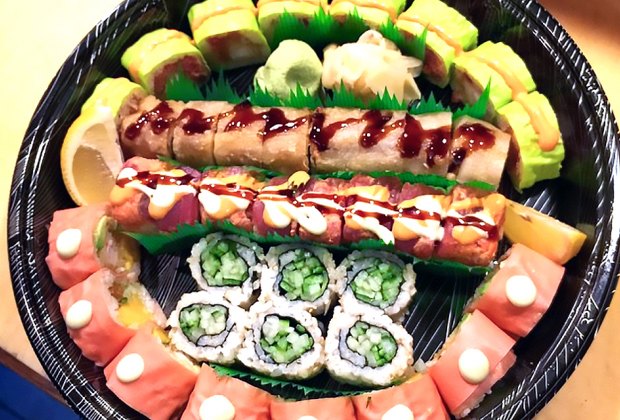 Easter is just a few short days away! For pick-up or delivery Bistro 1051 is offering a traditional Easter dinner plus their regular and sushi menus!
Indulge in a traditional Italian or ham and turkey dinner from this Northern Jersey favorite. The meals, which include salad and dessert, serve a family of 6. Plus, the restaurant's regular and sushi menus will be available for takeout or delivery. Orders must be placed by April 9.
Wake up Easter Sunday to a satisfying breakfast of omelettes, French toast, quiche and other morning favorites from Just Janice. Grab a pie, such as key lime or pecan, for dessert. Takeout and delivery orders should be placed by April 10.
Known for its delectable party catering menus, Feast offers a full menu of options for Easter Sunday. Choose from appetizers, soups, main dishes like lamb, chicken or ham, and even a children's menu. Orders must be placed by April 8 for pickup on April 11. Time slots will be assigned to maintain social distancing. Feast offers a Passover menu as well.
Enjoy a hearty steak Easter dinner with the family from this Westfield institution. The curbside pickup menu includes appetizers, like shrimp and crab cakes, an entree of steak or salmon and a variety of sides and salads. Orders should be placed by April 9 for Easter pickup.
Vicki's Diner diners can pick up a budget-friendly Easter meal of turkey or ham, mashed potatoes, vegetables and soup. Orders should be placed by April 10.
While the doors of this catering hall are temporarily closed, a full ala carte Easter menu is available for curbside pickup. Order ham, chicken, lamb or beef tenderloins, plus sides and additional trays, that feed 4-6 people. Plus, a Good Friday menu offers fried flounder, shrimp and scallops. Place orders by April 8.
Patrons won't feel deprived when they bring in Filomena's full Easter menu. The family half trays feed 8-10 people and include Italian delicacies like chicken parmesan, meatballs and pasta, topped off with pasties and cannolis. Meals are available for takeout, delivery or curbside and should be ordered 24 hours prior to Easter Sunday.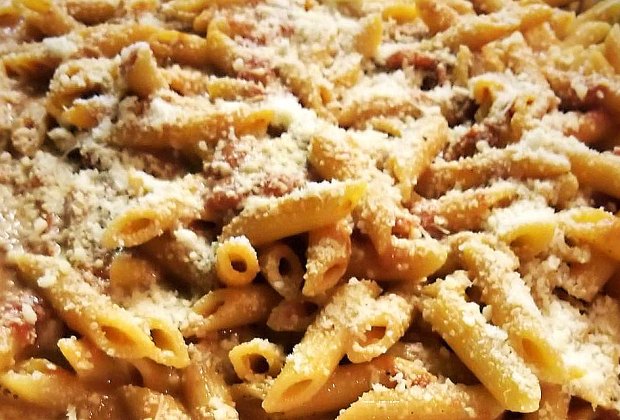 Acacia Restaurant is serving up a scrumptious Italian-style Easter dinner.
Dine on chicken, ham,salmon and lamb with a variety of sides, salads and soups from Acacia's Easter to-go menu. Meals feed up to 4 people, with custom sizing available. Orders for pickup or delivery should be placed by April 9 and will be ready on April 11.
Fill your bellies on Easter with a delicious Italian spread from Florence Ravioli. Meal options include pastas, meats like chicken marsala and sausage and peppers, vegetables and sides. Pickup orders should be placed by April 8.
Have fine dining in your own dining room with the three-course takeout menu from Fleming's. Filet minon, lobster tails and beef ribeye are just some of the entrees offered on Easter, along with sides and dessert. You can even add a bottle of wine to the order. Meals serve four to six people, and orders may be placed right up until Easter day.

The Easter Bunny still needs to bring chocolate and candy to the kids and Meyers House of Sweets makes it easy to get all your Easter basket goodies!
Sugarcoat the day with sweet goodies from Meyers. Custom and premade baskets full of homemade chocolate bunnies, jelly beans and other treats are available for curbside pickup, local delivery and shipping.
Have tea for two (or more) with this tea house's special Easter menu. Choose from platters of scones sandwiches, and mini cakes. Or treat the family to an entire tea party in a box. Orders for pickup or delivery should be placed by April 10.
Photos courtesy of the restaurants